Britney Spears Opens Up About Having Her Children At An Early Age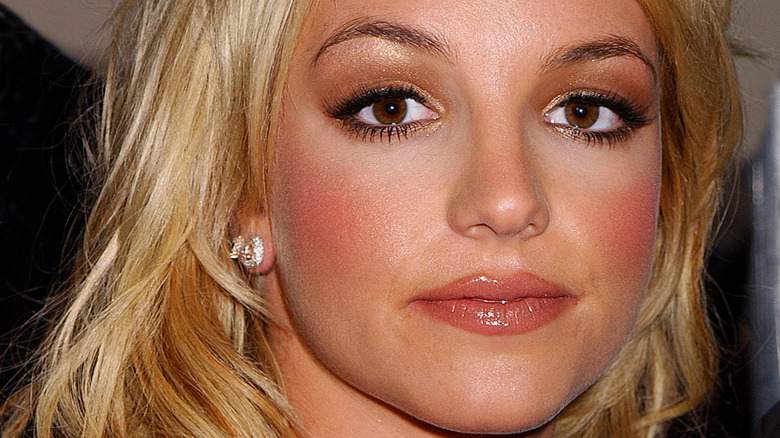 Shutterstock
Britney Spears opened up about having her kids at a young age in an Instagram post uploaded on May 26. In a somewhat rare candid moment, Spears took to the caption of the post to discuss what it was like having babies when he was in her early 20s. The pop star married Kevin Federline in 2004, after a whirlwind romance, and the two welcomed their first child, Sean Preston, together the following year. At the time, Spears was just 24-years-old, according to CapitalFM. The very next year, Spears gave birth to Jayden James, which made her a 25-year-old mother of two babies under two.
The Instagram photo that Spears shared was of her sitting in a swimming pool with her two boys, both wearing floaties and baseball hats. Another child can be seen by Spears' side, as she sat wearing a pair of sunglasses, a striped bikini, and a relatively emotionless look on her face. However, it wasn't the photo itself that had fans talking — it was the caption. Read on to find out what Spears wrote.
Britney Spears insinuates that she was a cool mom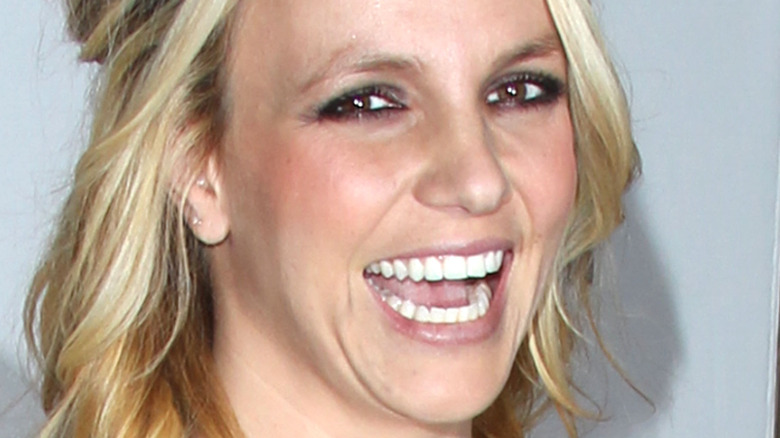 Shutterstock
Britney Spears' Instagram caption made mention of the fact that she was young when she had her kids — and she seemed to imply that she was a fun mom. "I had my babies very young ... at all the pools we went to on tours, all the babies flocked to me because I always brought the...most toys," she wrote before adding, "I really am a baby mamma." In the photo, Jayden James Federline can be seen holding a toy sailboat while Sean Preston Federline appeared to be playing with a very small object that may have been a marble or something similar.
This photo marks the first time that Spears has posted about her kids on Instagram since March 1. In her earlier post, Spears' boys were all grown up. "It's so crazy how time flies. My boys are so big now!!!! I know. I know. It's very hard for any mama especially a mama with boys seeing them grow up so fast," Spears wrote, adding "I'm extremely lucky because my two babies are such gentleman and so kind that I must have done something right." She also revealed that she doesn't share photos of them too frequently nowadays because "they're at the age where they want to express their own identities."