Why Britney Spears Doesn't See Her Sons As Much Anymore
J. Merritt/Getty Images
Pop star sensation Britney Spears has not had an easy time when it comes to custody and being able to spend quality time with her two sons, Sean Preston, 15, and Jayden, 14. She shares her teenage boys with her ex Kevin Federline, and if you're a fan of Spears, then you know that she and K-Fed's rocky relationship was all anyone could talk about in the mid-2000s. The pair shocked outlets in 2004 when they held a surprise wedding ceremony after only three months of dating, per People. Their marriage, needless to say, was short-lived, with the pair divorcing in 2007. But while they were together, they did welcome their two boys. 
Along with her split from Federline, 2007 was also the same time Spears began to show a decline in her mental health. If you haven't yet watched 2021's documentary Framing Britney Spears, do that now to get the full story on her mental health concerns. This led to her now headline-making conservatorship (#Freebritney!) as well as her sadly losing custody of Sean Preston and Jayden, via OC Register.  
But, now over 10 years later, Spears has rebuilt herself publicly. She even apparently has been able to co-parent well with her ex with her regaining more custody. So, why is she still not seeing her sons as much now that she's fit to do so? Keep reading to find out.   
A source close to Britney Spears revealed that the boys spend more time at Kevin Federline's house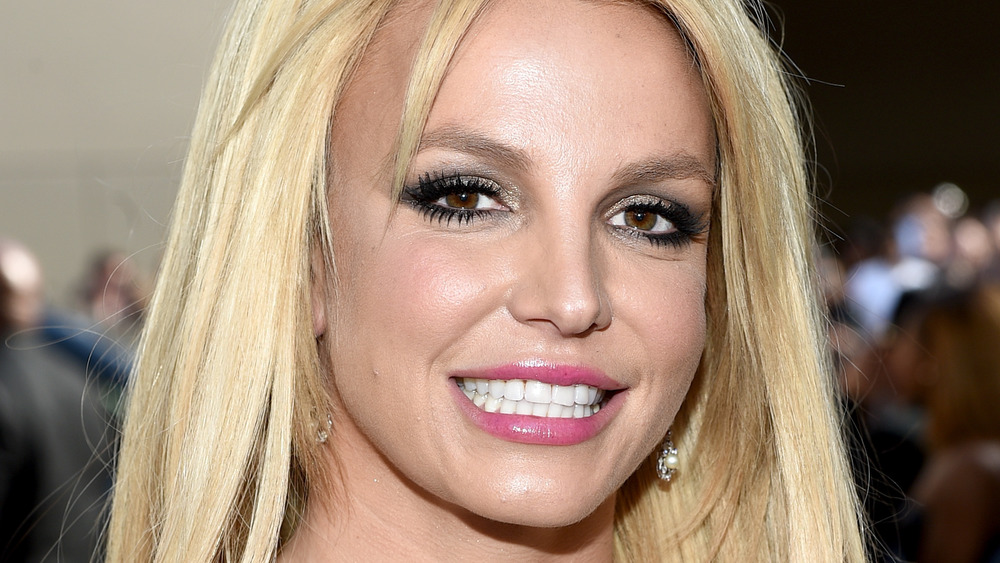 Michael Buckner/bma2015/Getty Images
On March 1, 2021, a source close to Britney Spears opened up to Us Weekly about the pop star's relationship with her teenage boys. The source told the outlet that unfortunately, Spears isn't getting a lot of time with Sean Preston and Jayden these days, noting that the singer spends time with them "periodically." 
According to Us Weekly, "[t]he Grammy winner, who was granted 30 percent unsupervised custodial rights in September 2019, doesn't have [Sean Preston or Jayden] on a 'set schedule.'" The source explained, "[Spears] used to have more time with them until [her ex-husband] Kevin [Federline] altered their custody arrangement after the incident with [her dad], Jamie [Spears, in 2019]. Since then, the boys' visits have been less frequent. They spend most of their time at their dad's house and have very few visits with their mom, especially overnight ones. ... They are teenagers now and want to be with their friends, not their parents. It's nothing against Britney; they love and idolize her, and Kevin trusts her. It's just that they're getting older, so when they're not at their main home with Kevin, they're usually out doing things with friends."
So, even though she's not getting to see as much of Sean Preston and Jayden she would like to, it sounds it's just a case of teenage boys being boys, rather than custody issues.