Britney Spears' Rare Photo With Her Sons Is Turning Heads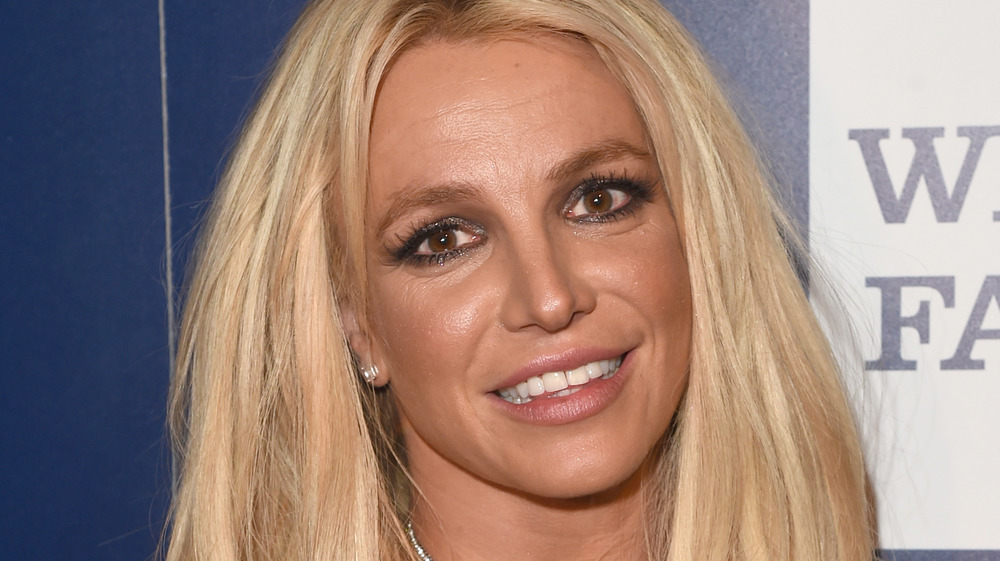 J. Merritt/Getty Images
Britney Spears gave her Instagram followers a big treat on March 1, 2021, when she shared a rare photo with her two teenage sons. Spears is mom to Sean Federline and Jayden Federline — who she shares with her former husband Kevin Federline — but only rarely posts pictures with her boys on social media.
The snap was shared after a tumultuous few weeks for the pop superstar that saw her gain intense international scrutiny all over again. The world put a magnifying glass on her personal life after February 2021's The New York Times' Framing Britney Spears documentary took a deep dive into her conservatorship under her father, Jamie Spears. Sean and Jayden were only briefly featured in the documentary and have not been seen on their mom's social media accounts in several months, so what do they look like in her latest photo and what is Spears saying about them? Keep scrolling to find out.
Britney Spears' sons 'are so big'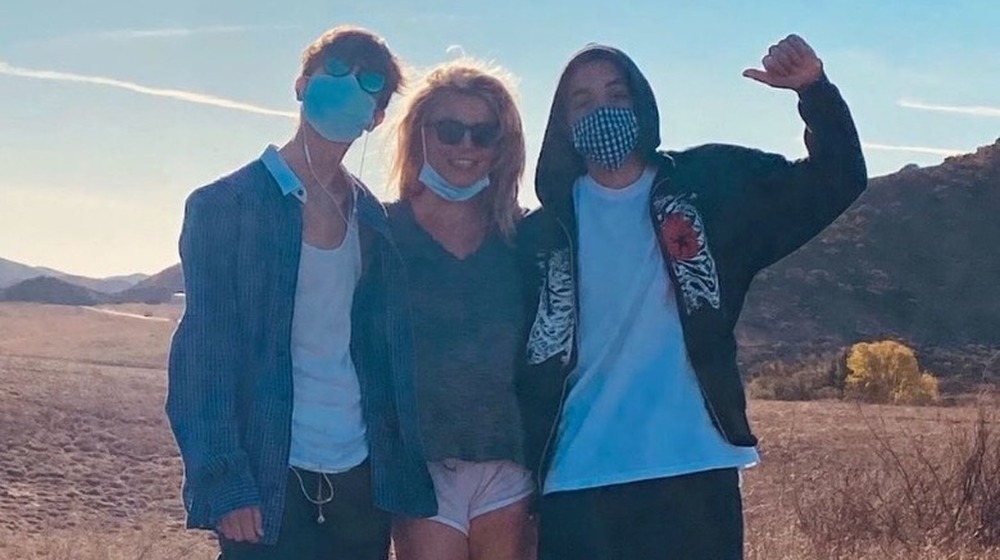 John Shearer/Getty Images
Britney Spears posted two versions of the same photo to her Instagram account on March 1, 2021. They showed herself and her children, Sean Federline and Jayden Federline, standing in a field with mountains behind them. The pop star was flanked by her boys, who are both now taller than her. In the first snap, the sky had been edited to include clouds and a golden glow, while the second appeared to be the original as they posed in front of a clear blue sky.
The trio kept things casual as they enjoyed a walk. Britney wore an oversized t-shirt and shorts, while her boys rocked unzipped jackets and white t-shirts with long pants. All wore sneakers and masks, suggesting the photo was taken sometime after March 2020 when the pandemic began to spread across the U.S., though Spears didn't confirm the exact date.
In the caption, she gushed that her "boys are so big now" and admitted she found it "hard" to see them growing up so fast. "Talk about enough to make you go to your knees ... GEEZ !!!! I'm extremely lucky because my two babies are such gentleman and so kind that I must have done something right," she wrote.
Why Britney Spears only rarely posts photos with her kids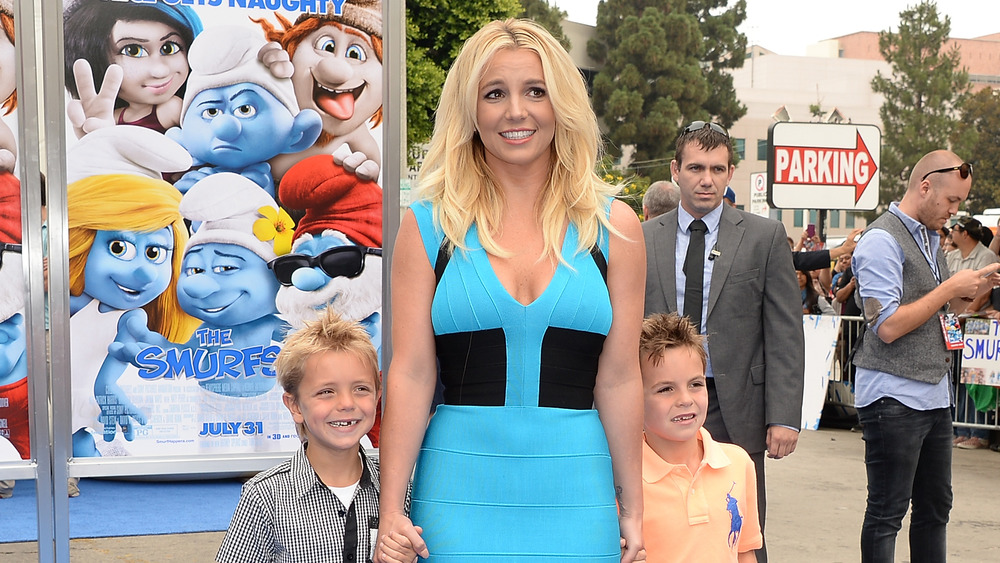 Jason Merritt/term/Getty Images
Britney Spears also opened up in the caption of her Instagram post about why Sean and Jayden Federline have been absent from her social media for so long. She explained that they're "at the age where they want to express their own identities" but told fans that she worked hard on editing the photo, so they gave her permission to post it. "Now I don't feel left out anymore," she joked with three crying laughing emojis, teasing that she was going to "celebrate" before realizing that's not what "cool moms" do. "Ok I'll just read a book instead," she quipped. 
E! News reported in September 2019 that Spears has had "30 percent unsupervised custodial rights" with her kids since 2018. They live with dad Kevin Federline the rest of the time after the ex-couple previously shared 50-50 custody.
The photo most certainly turned heads and the comments section was flooded with praise for Spears and her sons, with a number of famous faces gushing over the trio. "Lioness with her Cubs," Spears' longtime boyfriend Sam Asghari commented with a heart-eyed emoji, while choreographer Brian Friedman wrote, "Boys 2 Men." Former The Bachelorette star Kaitlyn Bristowe left three red hearts on the photo, while Paulina Rubio wrote, "Mommy's Boys I know what it feels."