The Moment In Britney Spears' Career That She Wants To Take Back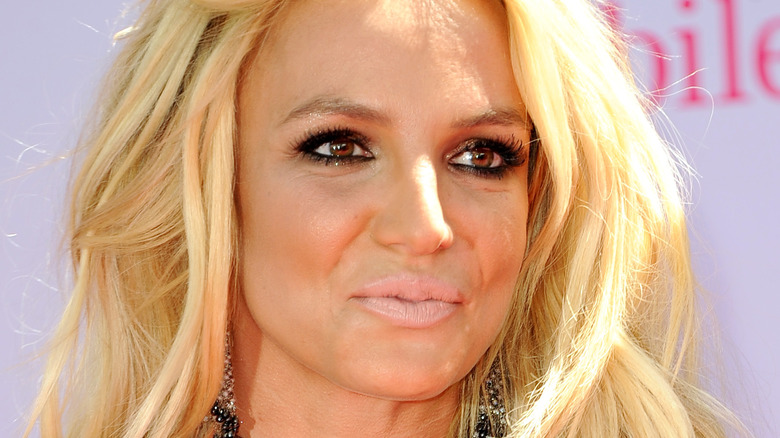 Shutterstock
Britney Spears' career has certainly seen more than its fair share of ups, downs, twists, turns, paparazzi shots, bodysuits, and backup dancers. The iconic pop star has sparked entire activism movements dedicated to her, and documentaries like "Framing Britney Spears" outline how much of her life has been shaped and harmed by her unbelievable fame.
But according to the star herself, out of every career move between Mickey Mouse Club to Vegas residency, there is just one project she wishes she had left on the drawing board. Spears' legacy is about more than her generation-defining pop hits or performances. She's also come to symbolize a lot of the dark underbelly of celebrity culture — in particular the dangers of having so much of your personal life broadcast to the whole world. In a pre-Kardashian universe, Spears had to learn how to turn your life into content the hard way.
Here's what she's said she regrets.
Britney Spears regrets one very personal project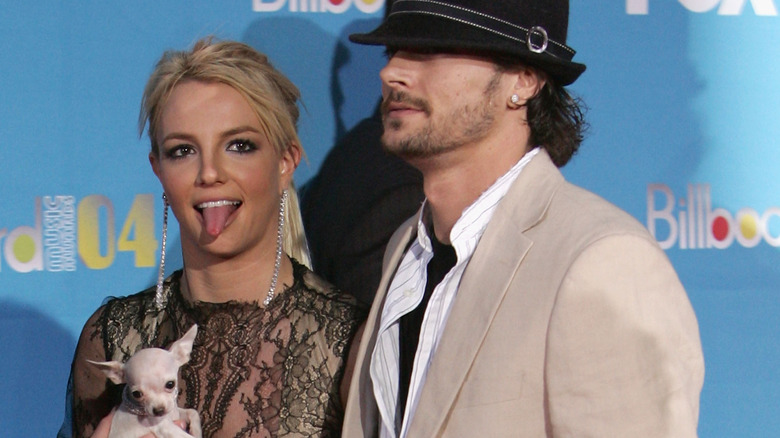 Frazer Harrison/Getty Images
In case you forgot about it — most of us have, TBH — Britney Spears once made a reality show about her life with short-term husband Kevin Federline, called "Britney & Kevin: Chaotic." And it really was. "I would never do something like that again," she said in a 2013 interview with Telegraph. "Actually, that was really bad. That was probably the worst thing I've done in my career."
The show, which only ran for five episodes on UPN in 2005, was about Spears and Federline's early romance, featuring mostly homemade videos shot by Spears and Federline themselves. The result was a lot of grainy, way too close-up vlog-style clips in which the couple overshared to a degree that, in retrospect, cannot have been good for anyone's mental health.
Luckily, after the five-episode run, the show was not renewed and BritBrit never embarked on another docu-series about her life. As one passionate fan once said, "Leave Britney alone!" We think she's earned a bit of privacy at this point.