What Britney Spears Really Thinks Of Her Movie Crossroads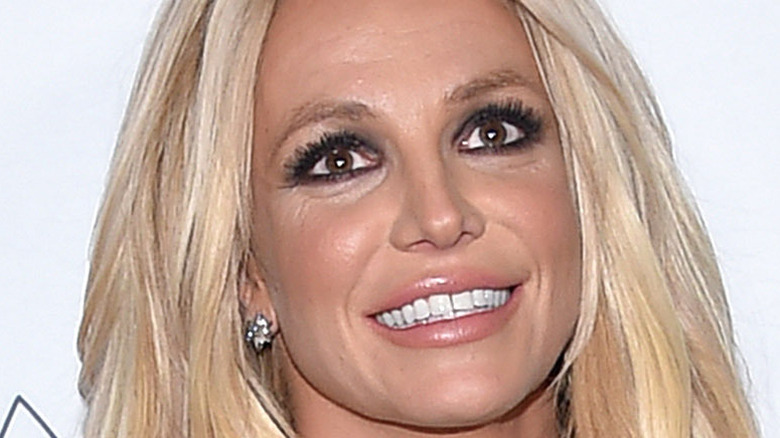 Shutterstock
Britney Spears is getting her day in court on June 23 to talk about the state of her conservatorship and who she would prefer to oversee it. (Spoiler alert: it's not her dad Jamie Spears, who has been controlling her estate since 2008.) But she also doesn't want out of her conservatorship and doesn't feel stifled by it, per TMZ.
On June 10, a new mystery in the case of Britney's conservatorship popped up. Someone filed a document with the court to dismiss the long standing conservatorship. Not even her attorney knows who filed the petition, per Yahoo! News. The petition was rejected because whomever filed it failed to pay the $90 filing fee. In order to file a petition to terminate Britney's conservatorship in California, the person filing would have to be either Britney, Jodi Montgomery (her personal conservator), Jamie Spears and the co-conservators Bessemer Trust, her mom Lynne or her siblings. And if it was any of those people, Britney's attorneys wouldn't be in the dark as to who filed it.
While Britney's fans are anxiously awaiting to see her in court, we've got more lighthearted Britney stuff to discuss — like how she felt about her 2002 movie "Crossroads."
Britney Spears has a very strong opinion about 'Crossroads'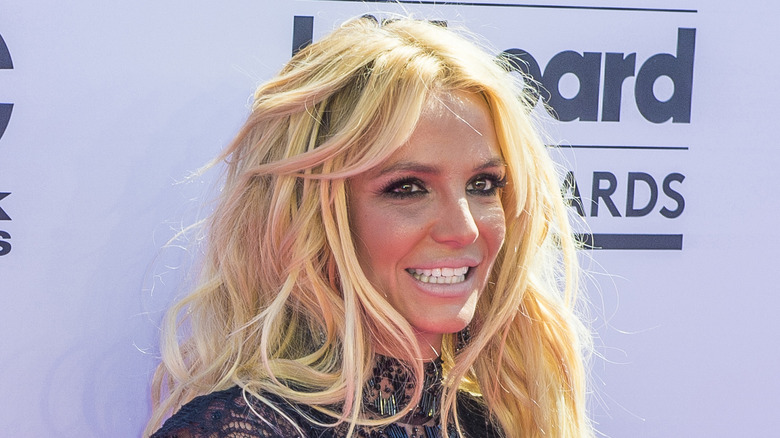 Shutterstock
Britney Spears starred in the 2002 film "Crossroads," which also featured Zoe Saldana, Taryn Manning, Anson Mount, Kim Cattrall, and Dan Aykroyd. The film was written by "Grey's Anatomy" creator Shonda Rhimes (long before her fame with "Grey's," "Scandal," "Bridgerton," etc.), and was about three teenage girls on a post-graduation, cross-country road trip finding themselves and their friendships in the process.
Per The Guardian, the working title of "Crossroads" was "Not A Girl" — inspired by Britney's hit song, "I'm Not a Girl, Not Yet a Woman," off her third album "Britney." As fans remember, the song also appeared in the film.
In 2013, The Telegraph asked Britney about her biggest career regrets — and if one of them was "Crossroads." She exclaimed, "No! I like 'Crossroads'!" before joking, "F*** you!" Britney was serious about that too, as she paid homage to the film in the music video for her 2011 song "I Wanna Go." The video features a movie theatre marquee promoting "Crossroads 2: Cross Harder." We wouldn't be opposed to getting the gang back together for "Crossroads 2"!