Will Britney Spears Attend Her Conservatorship In Person?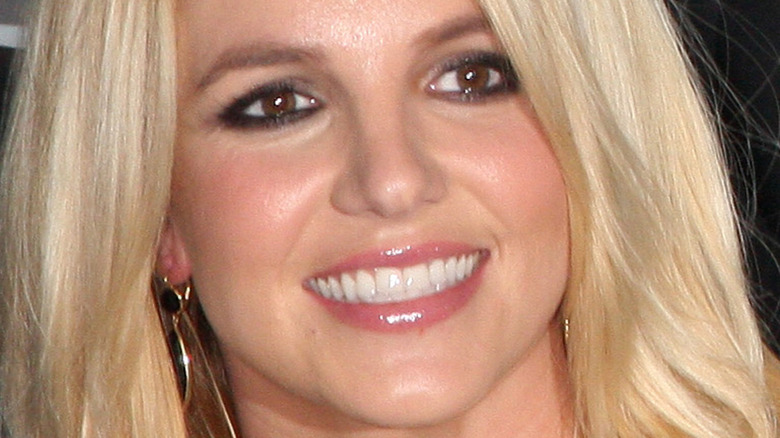 Shutterstock
Britney Spears is expected to speak out at her conservatorship hearing on June 23. The pop star has been battling her father, Jamie Spears, for more than two years, hoping that a judge will rule to remove him as her conservator — a role he has held since 2008, according to the New York Times. Back in April, the Associated Press reported that Britney's attorney Samuel Ingham III said that his client had requested to speak in front of the court — and her request was granted. The last time that Britney spoke in court was on May 10, 2019. At the time, the "courtroom was sealed" and "none of what she said became public." The AP reports that the same could happen this time around, but that Britney has been "pushing for more transparency," so her upcoming statement may be made public this time around.
Britney fans have been highly anticipating her June 23 court date, wondering what Britney will say and whether or not she will request to completely end her conservatorship. There has also been some curiosity surrounding whether or not Britney will actually appear in court or if she will make a virtual appearance. It seems we now have that answer. Read on for more.
Britney Spears is ready to speak out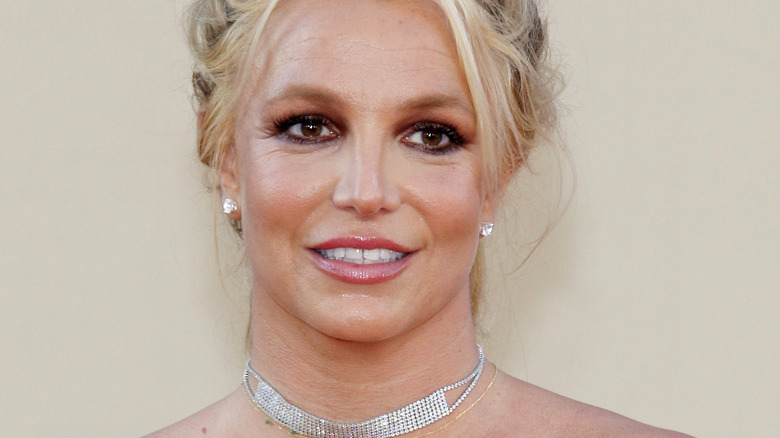 Shutterstock
Britney Spears is set to make a virtual appearance in court on June 23, according to Us Weekly. While it may be unclear what the "Piece of Me" singer is going to say, Entertainment Tonight reports that her decision to speak on her own behalf comes after her father Jamie Spears "argued" that she doesn't have "the capacity" to do so. "Britney has considered speaking out about her past, mostly because she doesn't feel others should tell her story. At this point, there is no plan in the works for her to do an interview, but when she does, there will be steps Britney would need to take before speaking out," a source told the outlet. 
This is not only a big step for Britney, but it's a big deal for her fans as well. Many have been calling for Britney to be freed from her conservatorship — if that's what she truly wants. Britney has kept the details of her conservatorship private and usually doesn't address any questions about her well-being. However, in a recent Q&A on Instagram, she did answer the one question that just about everyone seems curious about: Is she okay? "Yes, I'm totally fine. I'm extremely happy, I have a beautiful home, beautiful children. I'm taking a break right now because I'm enjoying myself," she said.