Jessica Simpson's Behavior Seems To Get Stranger By The Minute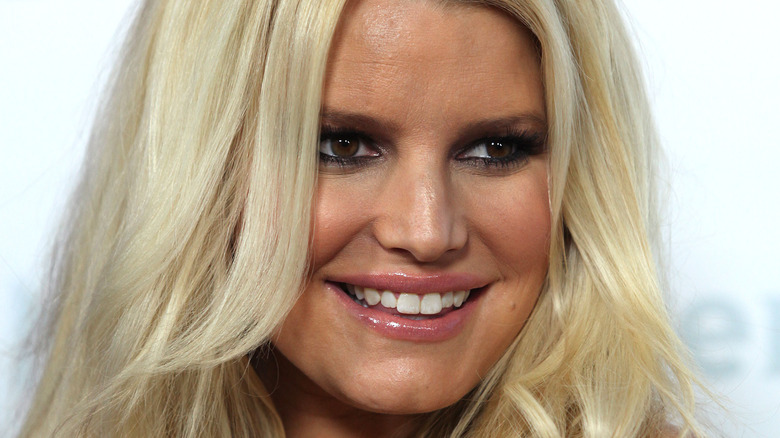 DFree/Shutterstock
Jessica Simpson has a real flair for confounding her fans with wacky remarks and bizarre behavior, and some of her online activity has her followers all abuzz as of late. It hasn't generated the same level of interest as Britney Spears' social media antics yet, but it seems to be getting there.
After Simpson filmed an Instagram ad for Flonase, all many of her fans could talk about was her slurred speech and how painfully obvious it was that she was reading her lines rather than reciting them from memory. Her followers also had a field day joking about her slow, low voice in a promotional video she shot for a skin-tightening cosmetic procedure. "I love Jess but why does she sound like she on the toilet?" read one comment. "What's sad is that they probably booked her to do multiple takes of this interview style advertisement and THIS was the best of the best of each take. Ouch," another person wrote.
But Simpson's unscripted moments are what live on in infamy, like when she pondered whether her Chicken of the Sea tuna contained any poultry on the reality series "Newlyweds: Nick and Jessica." During an April 19 appearance on "The Real," Simpson said of the moment, "It was great TV. It was very real." Simpson also spoke about food in her interview, and whenever this happens, you know what she says is going to be entertaining.
Jessica Simpson's credit card was declined at Taco Bell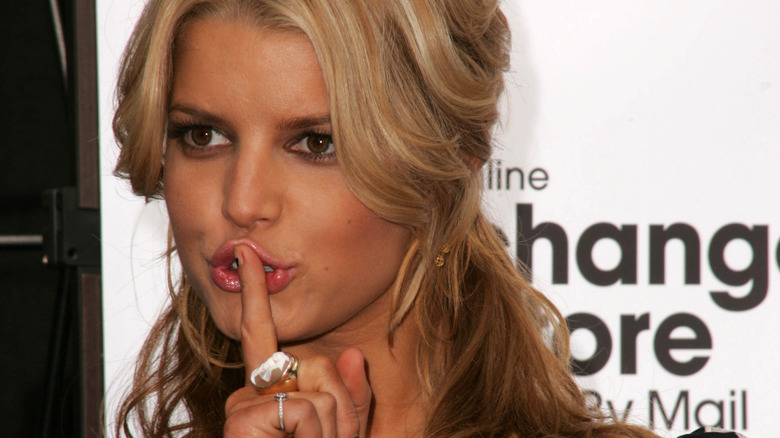 S. Bukley/Shutterstock
Jessica Simpson is worth $200 million, according to Celebrity Net Worth, but she might want to start buying more of her favorite canned fish now that she's apparently eating on a budget. "I am draining my bank account. I have no working credit card," she said on "The Real." She continued, "I went to Taco Bell the other day, and my card got denied." Simpson didn't elaborate on her money woes, but according to Bloomberg Law, she shelled out $65 million to buy back her clothing label, The Jessica Simpson Collection, in 2021 after its majority shareholder went bankrupt.
Sales have improved, per Forbes, and Simpson is now busy rebuilding her billion-dollar brand with some fresh ideas, including one that will expand her customer base. "We are going into boys and men's clothing, which I've always wanted to do, because I know how a guy's butt should look in their jeans," she told People.
Simpson might struggle with her meat identification skills, but her business acumen has made her a force to be reckoned with. After she revealed that she thought buffalo wings contained buffalo meat on an episode of "Newlyweds," she later turned her blunder into big bucks by poking fun at it in a Pizza Hut ad for the restaurant's buffalo chicken pizza. So if she really is in need of some cash, perhaps she can give Taco Bell a ring.