Angelina Jolie Says There's 'Nothing Nice' About Her Single Status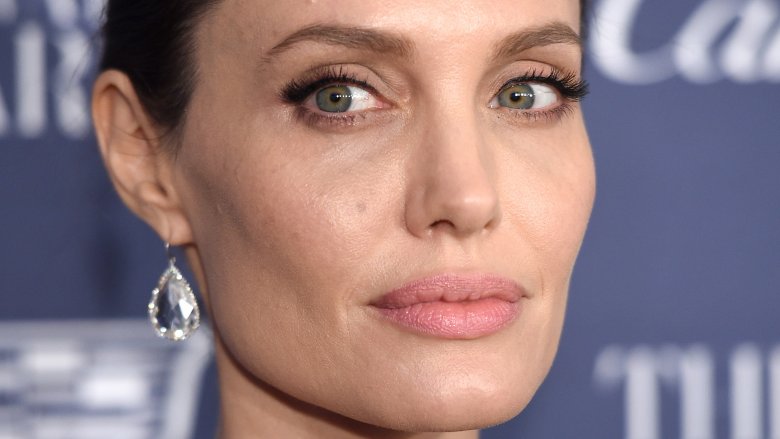 Getty Images
After separating from husband Brad Pitt in 2016, Angelina Jolie revealed that she's not happy living life as a single woman.
"It's been difficult. I don't enjoy being single. It's not something I wanted," Jolie, 42, told The Telegraph (via Us Weekly). "There's nothing nice about it. It's just hard."
The Maleficent actress, who'd previously revealed that she'd been diagnosed with Bell's palsy, continued, "Sometimes maybe it appears I am pulling it all together, but really, I am just trying to get through my days. Emotionally, it's been a very difficult year, and I have had some other health issues. So my health is something I have to monitor."
As Nicki Swift previously reported, Jolie filed for divorce from Pitt in September 2016, citing "irreconcilable differences" as cause for their split. The separation came shortly after Pitt's infamous alleged on-flight altercation with their son, Maddox, for which he was investigated by the Department of Children and Family Services.
Since then, Jolie and Pitt, 53, have been engaged in a nasty custody battle for their six children.
Fortunately for Jolie, while she doesn't love the single life, she is using her time to find herself. "I think now I need to rediscover a little bit of the old me," she told The Telegraph (via Page Six). "I think we lose our way a bit. I have had a lot happen in my life, from certain people passing to health issues to raising the children. And it's been a very good time to absorb and develop and grow."
While we wait for the actress' divorce to be finalized, read up on the real reason Jolie and Pitt called it quits.