Angelina Jolie And Brad Pitt's Custody Battle Intensifies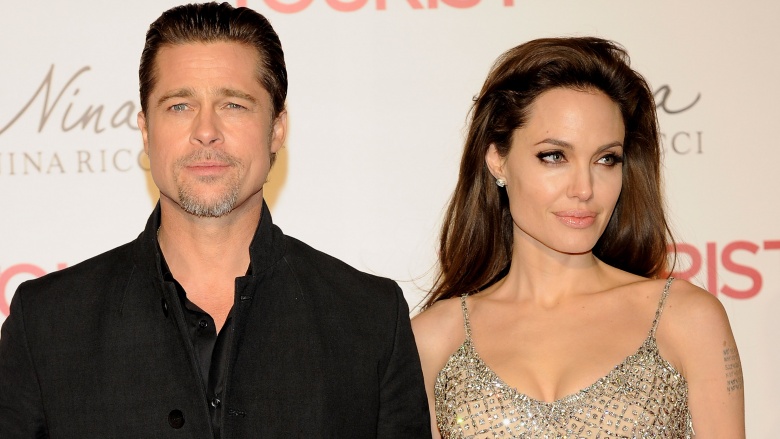 Getty Images
Brad Pitt and Angelina Jolie's custody battle gets more dramatic every day.
As Nicki Swift previously reported, Pitt's legal team requested an emergency hearing to seal divorce and custody battle documents after Jolie, 41, made their temporary agreement public on Dec. 2, 2016. A judge denied Pitt's request, People reported, noting that Jolie's legal team claimed the decision was made because Pitt's lawyers never consulted with Jolie's team before asking for the hearing.
"Angelina has consistently made public statements and public filings throughout this process," a source told People. "[Pitt] has not. All he is saying—and any therapist would agree here—is that he wants to do what is in the best interests of his children, and his entire family, including her, frankly. And that is to keep this private." The insider added, "It is inconceivable why anyone would argue against this being private. What is the argument for having it public? Why would you want any details about this incredibly difficult time to be broadcast to the whole world?"
Sources told TMZ that Pitt, 52, is trying to circumvent the custodial agreement against the wishes of their children's therapist in order to gain more visitation with the couple's six children (Maddox, 15, Pax, 13, Zahara, 11, Shiloh, 10, and twins Vivienne and Knox, 8). Over email, Pitt's lawyer, Lance Spiegel, reportedly claimed the Allied (2016) star was frustrated about not seeing his children enough and wanted to request court orders to spend time with them more often.
TMZ reported that during the month of November 2016, Pitt requested one session each with the twins (Knox and Vivienne), one with the middle kids (Zahara and Shiloh), one with the twins and the middle kids together, and one with the eldest children (Maddox and Pax). Each session would be monitored and last 30 to 60 minutes. If Maddox and Pax didn't want to see him, he wanted an extra session with the four youngest children.
The situation is particularly delicate, considering Jolie's divorce filing was allegedly triggered by an altercation between Pitt and Maddox during a private flight in September 2016. The Los Angeles Department of Children and Family Services and the FBI investigated the situation but reportedly did not find any evidence of wrongdoing by Pitt.
Sources told TMZ that Jolie wants Pitt to work with her to "participate in joint sessions with a trauma specialist so that they may learn how to best support and interact with their children" because she doesn't believe their current therapy situation is helping. A sign that may be true? As previously mentioned, Maddox and Pax may not want to see their dad, per Pitt's own lawyer.
A family therapist who hasn't treated the family explained to Us Weekly that it would benefit everyone to keep the case as private as possible. "In general, for parents who are divorcing, the more they can keep the conflict small and civil, the easier this stressful time is for the kids," Dr. Eileen Kennedy-Moore said. "I can say keeping the conflict small and private makes it easier for kids. To see the back-and-forth between parents is difficult in general because it can make children feel like they have to take sides and it doesn't give them the security of being able to take their parents for granted."