What Is Blac Chyna's Real Name?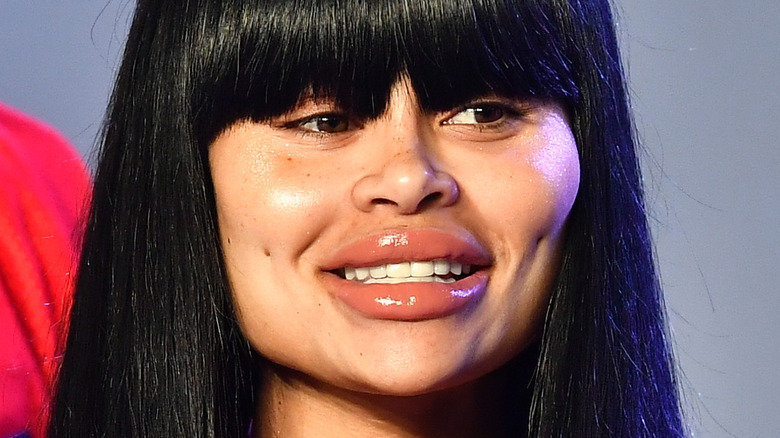 Paras Griffin/Getty Images
Blac Chyna has seen her name in the headlines for many different reasons. The model, however, is best known for her tumultuous relationship with Rob Kardashian. While her transformation has certainly turned heads over the years, Chyna has gone from dancing in strip clubs to appearing on the red carpet at the Oscars. The socialite has even hinted that a lot of people have a misperception of who she really is. She told Elle back in 2016, "I'm not just a pretty face or what some people paint me out to be: this bad person, this stripper [h*e]. I want them to see me as a mom, a businesswoman, a growing being."
While a lot of people might know her as a model, a social media influencer, or even a Kardashian ex, there aren't a lot of people who know the real Chyna or even her real name for that matter. And no, her name is not what you think it is at all.
Blac Chyna isn't who you think she is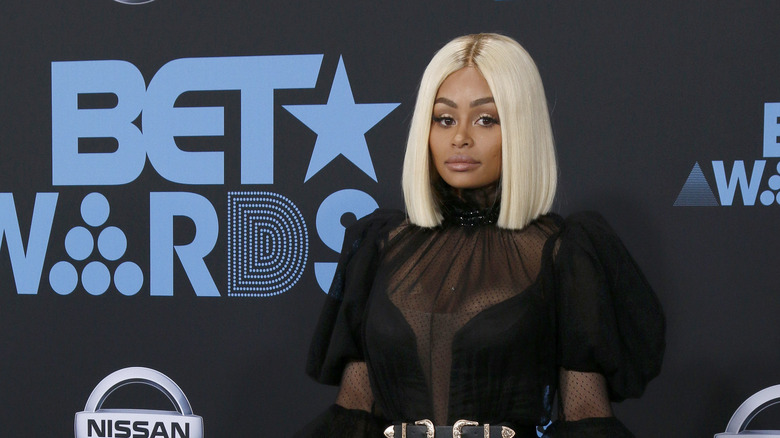 Kathy Hutchins/Shutterstock
Her fans might know her as Blac Chyna, but to her nearest and dearest, her real name is Angela Renée White, per Cosmopolitan. Of course, a lot of people can't help but wonder how she went from being called Angela to having a moniker like Blac Chyna. The story behind it is quite interesting, if not also surprising to her fans. According to a YouTube video series called "Before They Were Famous," Chyna actually borrowed the name from someone else. 
Well, make that permanently borrowed because she technically never gave it back. She met a client with the name "Black China" at a strip club that she used to work at and simply asked the person if she could use it herself. Apparently, this person was called "Black China" mostly because "he was a black guy with Chinese looking eyes" (via Bustle), although Chyna has never confirmed if the story of the origin of her name is indeed true. Either way, the name has stuck with her ever since.
That said, there's another name that Chyna has also been referred to and it's one that actually wouldn't surprise many of her fans.
Blac Chyna was also a Kardashian, too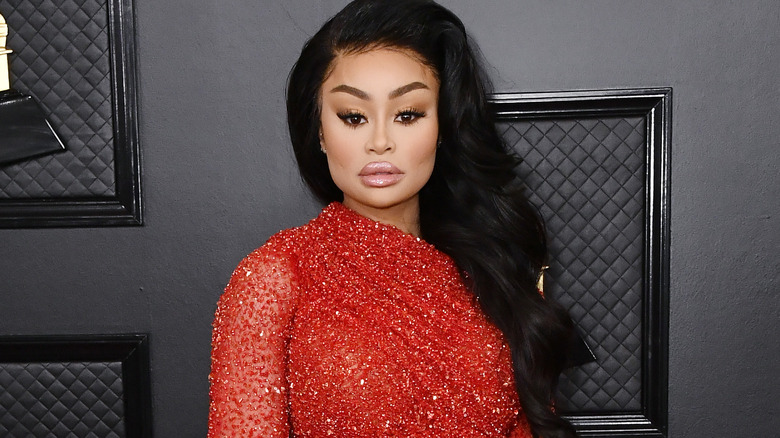 Frazer Harrison/Getty Images
Even though Blac Chyna and Rob Kardashian never tied the knot, she tried to trademark the name Angela Renée Kardashian back in 2017, according to TMZ, but was denied. Chyna apparently petitioned to have her name secured as a protective measure before marrying Kardashian, but that never happened, too. 
According to Page Six, the Kardashian family — which included Kim Kardashian, Khloe Kardashian, and Kourtney Kardashian — actually fought back to stop Chyna from using their last name. They claimed that the model was "deliberately seeking to profit from the goodwill and popularity" of the well-known surname. Entertainment lawyer Larry Zerner even explained to People the potential benefits of Chyna becoming a Kardashian, even though she wasn't a legal one on paper. "If Blac Chyna is allowed to register 'Angela Renée Kardashian' then people will think that she is associated with the Kardashian family — in a business way, not just in a family way."
It's almost a good thing that Chyna never became a true Kardashian, because it would have surely made things rather awkward in the courtroom between her and the rest of the Kardashian family. As many of her fans know, Chyna has sued the reality television star clan for past damages worth of an estimated $44 million along with future damages to the tune of $64 million. That said, a legal drama by the name of Kardashian vs. Kardashian would have been just as intriguing as "Kramer vs. Kramer," right?