The Truth About Dorinda Medley's Blue Stone Manor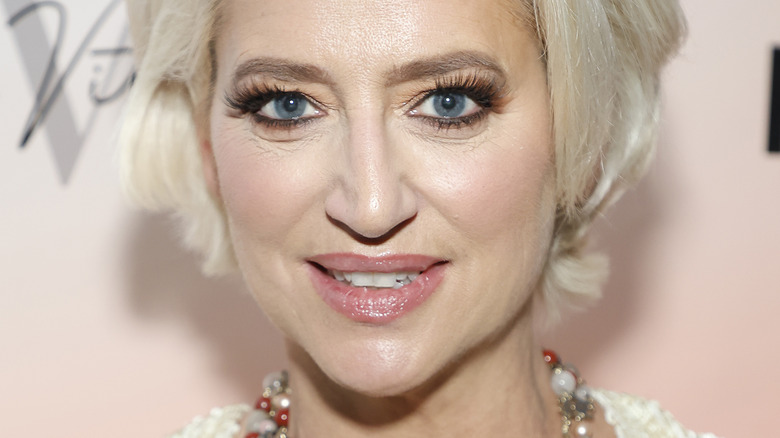 John Lamparski/Getty Images
In 2015, Dorinda Medley joined the cast of "The Real Housewives of New York," and fans not only fell in love with her character, but her vacation home, as well. According to the New York Post, the businesswoman was first introduced in Season 7 of the reality show and, given her impressive résumé, she was the perfect addition to the cast. "I know these girls. I know their world. I've even done a few cameos," she told the outlet. "So I thought, why not give it a try and see if it is something that suits me?"
According to Bravo, Medley launched "DCL Cashmere," her own cashmere company in London, where she served dozens of high-profile clients, like Princess Diana and Joan Collins. After 10 years of hard work and turning herself into a household name overseas, the entrepreneur decided to move back to New York City with her daughter after splitting from her then ex-husband. 
When Medley returned to the Big Apple, the socialite found love a second time and after dating for 10 months, she married hedge fund manager Richard Medley in 2005, per Bustle. They spent six years together but, unfortunately, their love story was short-lived, as Richard reportedly died from liver failure in 2011, according to Page Six. However, thanks to her husband, she will have a piece of him that will live on for years to come.
Dorinda Medley always dreamed of owning Blue Stone Manor
During an interview with Architectural Digest in 2020, Dorinda Medley revealed the story behind her jaw-dropping second home. When she was a little girl, she used to always pass by the 11,000-square-foot mansion that her grandfather and great-grandfather played a huge role in working on as masons. "Even as a kid I had Champagne tastes and caviar dreams," she jokingly told the outlet. The reality star even recalled telling her dad she would eventually buy that home in the future. "He would say, 'Of course you are, princess.'"
What once started out as a dream then became a reality after Medley's husband Richard bought his wife Blue Stone Manor — her million-dollar childhood dream home — as a surprise wedding gift. During an interview with Saratoga Living in 2019, Medley recounted the time Richard randomly asked her to join him in driving by the house she always talked about. Upon arrival, she noticed there was no gate and the two began to ride up the driveway. "This is your house now," Medley remembers Richard saying. "I want you to have something from me that's not part of our marriage, that's just yours."
While millions of fans got the chance to admire the mansion weekly on "The Real Housewives of New York," a select few got the rare opportunity to experience it in person. 
Dorinda Medley listed Blue Stone Manor on Airbnb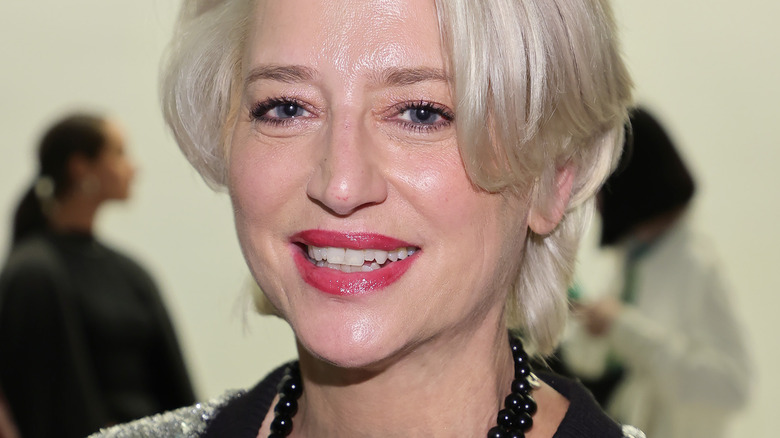 Jamie Mccarthy/Getty Images
In August 2021, Dorinda Medley gave people the once-in-a-lifetime opportunity to stay at Blue Stone Manor, according to Page Six. Medley listed her mansion on Airbnb for two nights at only $100 per night. "Let me tell you, when they first approached me, of course, I was like — well, first of all, there is something magical about Blue Stone Manor," Medley told the outlet during an exclusive interview. "People think I'm like Cinderella in that castle you see at Disneyland. Like, I don't think people really get it's real."
According to The Sun, Blue Stone Manor was built in 1902 and is located in Great Barrington, a town in Berkshire County, Massachusetts. The home was purchased for $2.2 million dollars. The mansion sits on 18 acres of land and has a whopping seven bedrooms and seven bathrooms. The vintage styled home also has a swimming pool with a built-in hot tub, billiards room, and breathtaking scenery.