Who Was Dorinda Medley's Late Husband Richard?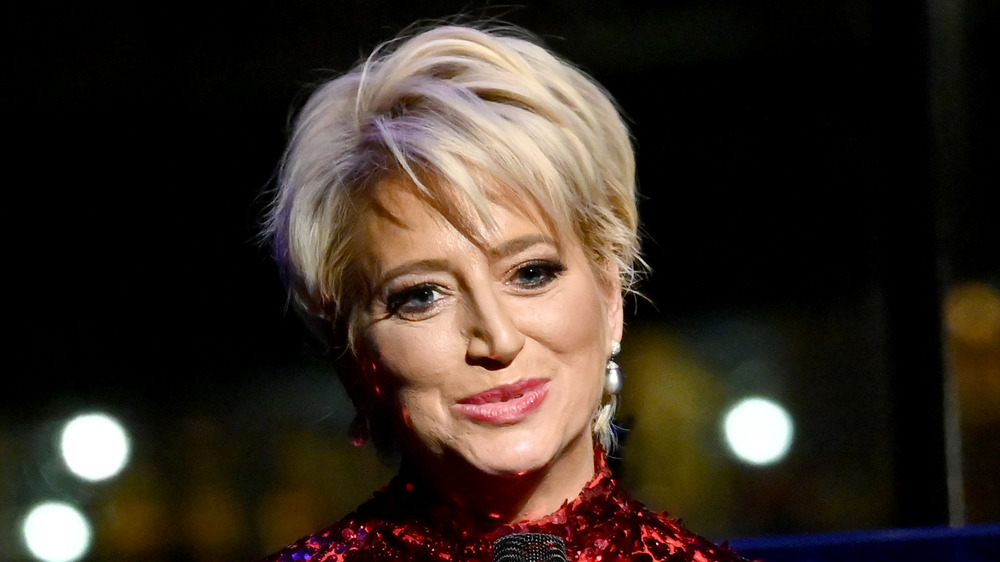 Mike Coppola/Getty Images
If you're a fan of the Real Housewives of New York City, you know about the loss of Dorinda Medley's late husband, Richard, all too well. But who was Richard? He was a loving partner to Dorinda from when they tied the knot in 2005 until his death in 2011, as per People. Richard acted as a father figure to Dorinda's daughter Hannah, whom she had in a previous relationship. In fact, the pair met when Dorinda was Richard's real estate broker when she was helping the hedge fund manager find a townhouse for himself and his two children, Paige and Aidan, according to Bustle. Richard asked Dorinda for her hand in marriage 10 months after their first date.
Things seemed well and good for the couple following their lavish nuptials, until Richard fell ill and passed away from liver failure at the age of 60, People noted. Although Dorinda hasn't shared many details about Richard's condition or diagnosis, she did say on the show that she took care of him in his last days and said it was an "honor" to be by his side, per Bustle. Richard's life may have ended too soon, but his legacy lives on through Dorinda. Keep scrolling for more details about Richard before his death.
Dorinda Medley's late husband was an impressive guy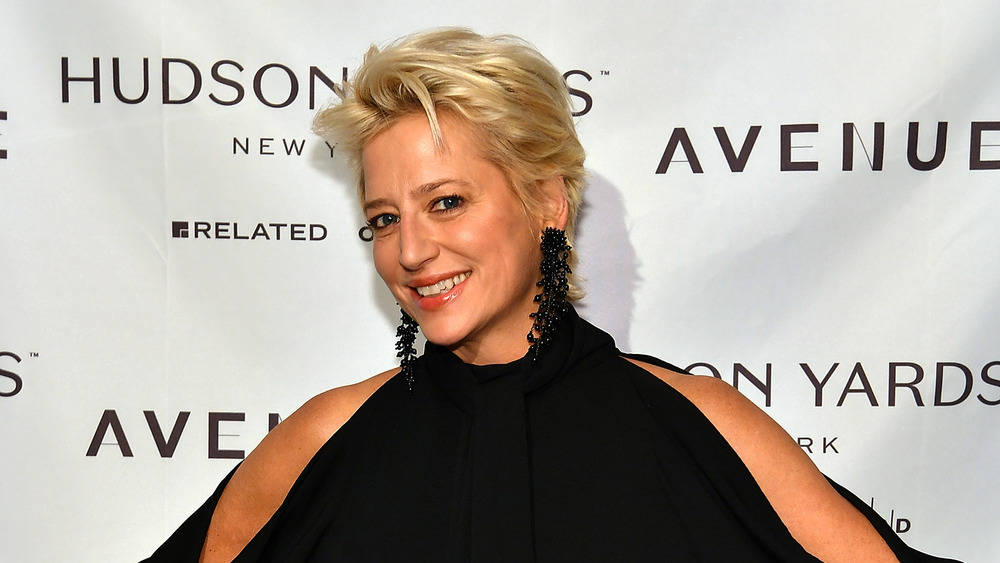 Slaven Vlasic/Getty Images
It shouldn't come as a surprise that Dorinda Medley knows how to pick 'em, considering her longstanding relationship with businessman John Mahdessian (the two broke up in May 2020, after seven years together). As for her late husband Richard, he was a successful hedge fund manager in addition to being a former business partner to billionaire George Soros, according to The Washington Post. At the time of his death, he worked at RHM Global LLC, as per Bloomberg.
Richard also played a part in politics and worked as a speech writer Geraldine Ferraro, who was the first woman to run for Vice President ever, Republican or Democrat, per The New York Times. It sounds like Richard was before his time. In the early 1980s, Richard worked for the Democratic Senate leadership and advised the House banking committee, as the Washington Post reported. The smart fella also had a doctorate degree; the Washington Post says he trained as a political scientist and worked in congress throughout his career. The outlet noted that Richard didn't have a "strict schooling in economics," making him a "sought-after voice in financial circles." Together, he and business partner David Smick created a consulting business, Smick-Medley & Associates, and created a publication, the International Economy magazine. With a resume like that, Richard definitely lived a fulfilling life.