Andy Cohen Wants This Former RHONY Star To Return To The Show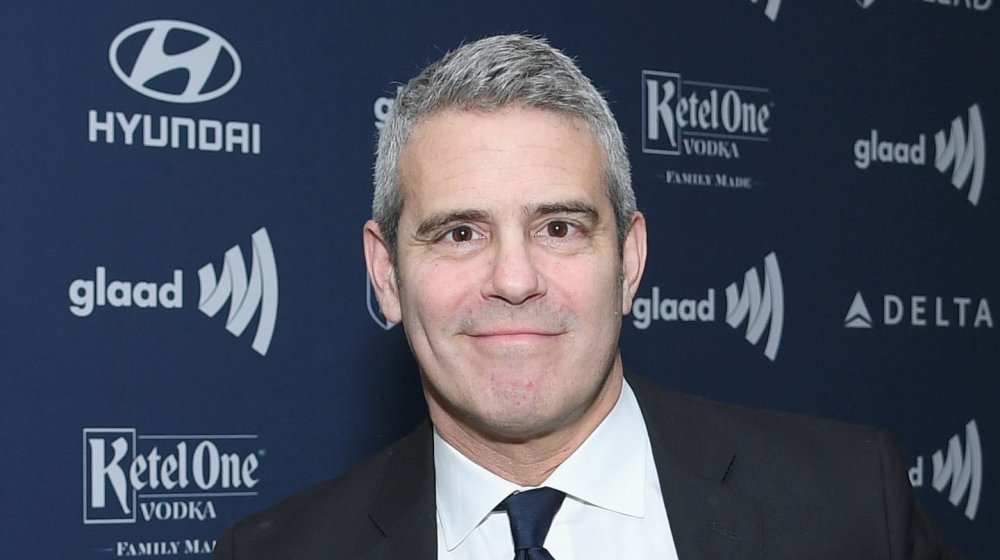 Dimitrios Kambouris/Getty Images
Over the years, many women have departed the cast of The Real Housewives of New York City, some of which Andy Cohen regrets. The most surprising departure from the show had to be both of Bethenny Frankel's exits. In 2010, Bethenny told Us Weekly she left because of her "scary and painful" feud with Jill Zarin. The second time, Bethenny departed RHONY just before Season 12 started filming in 2019. "I have decided to leave the Housewives franchise to explore my next chapter," Bethenny said in a statement, per Variety. "It's time to move on and focus on my daughter, my philanthropy, and my production partnership with Mark Burnett, producing and starring in shows which represent a shift in the conversation for women."
Other housewives' exits haven't been so memorable. How many people remember or even miss Cindy Barshop from season 4? Kristen Taekman lasted for two seasons, and Jules Wainstein was only a cast member for Season 8. And when Aviva Drescher threw her prosthetic leg in the Season 6 finale, it pretty obvious she and her leg would not be coming back. You can for sure tell when Cohen likes a housewife, in our opinion. 
Obviously, Bethenny Frankel is one of Cohen's favorites because they're friends in real life. Still, there is another housewife who makes for some fantastic television that Andy Cohen would like to see a return to the show. Keep reading to find out who the lucky lady is.
Andy Cohen has a soft spot for Dorinda Medley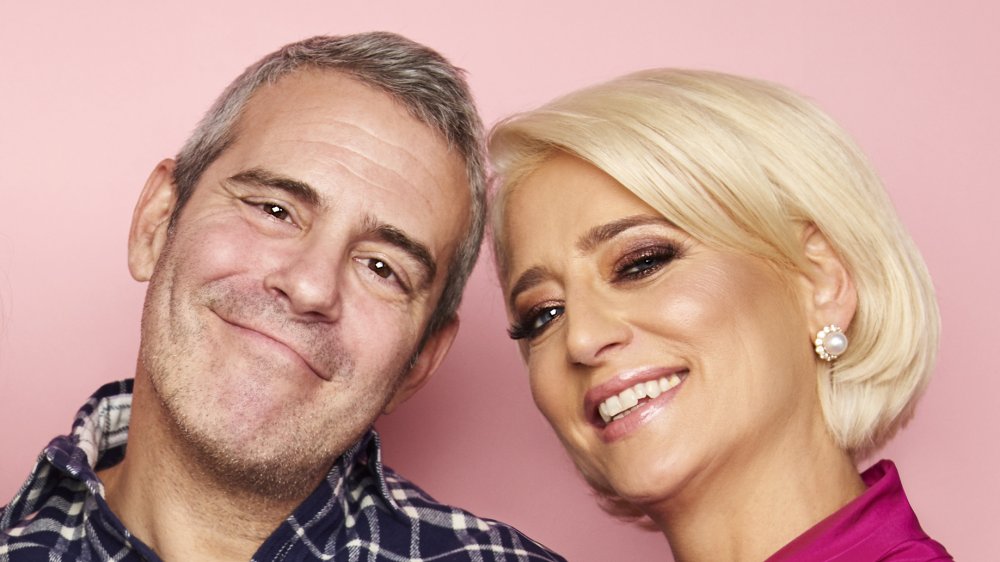 Matt Doyle/Getty Images
Dorinda Medley's exit after Season 12 from The Real Housewives of New York City left many fans and viewers sad, as she had been a cast member for six very colorful seasons. And it seems like it is not just fans and viewers who are unhappy about Dorinda's exit from RHONY — Bravo exec Andy Cohen is among the many who hopes that The Real Housewives of New York City hasn't seen the last of her vibrant personality. During Sirius XM's Radio Andy on Sept. 9, 2020, Cohen said of Dorinda, "I love her. She has been so iconic to the show from the moment she walked in." However, he did admit that Season 12 was not a good season for Dorinda.
During the reunion, Dorinda said herself that she should have taken the year off. Cohen explained, "She was in a bad place. Her house had flooded and her dad was sick. Maybe Dorinda didn't feel like she could take the year off but sometimes taking a pause is a good thing, and I'm really hopeful that this is indeed a pause and that she will rejoin the show at some point."
Cohen does not say that too often, so it's worth noting he said this to her "a couple times." He added, "The door is definitely open. I just think a pause is a good thing and she will come back renewed and refreshed." Give it a year or two, and Dorinda will be back on the RHONY! Clip!