Whatever Happened To The Actor Who Played Ethan On Lizzie McGuire?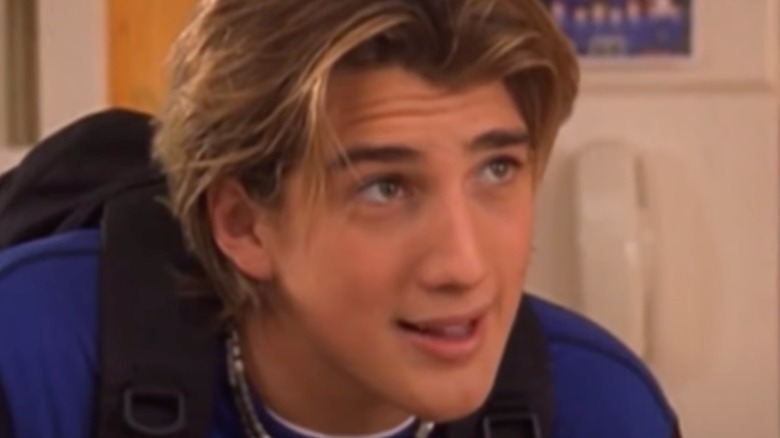 Disney Channel
Those who watched Disney Channel in the early 2000s likely haven't forgotten "Lizzie McGuire." Hilary Duff played the titular character on the show, and instantly became the poster girl for a lot of admiring fans. Other noteworthy characters on "Lizzie McGuire" included the star's two best friends, David "Gordo" Gordon and Miranda Sanchez, and her crush, school heartthrob Ethan Craft.
After much fan excitement about a possible revival of the show, Duff announced bad news about the "Lizzie McGuire" reboot in December 2020. She revealed on Instagram that the planned reboot on Disney+ had unfortunately been scrapped. During an interview with E! News, Clayton Snyder, who portrayed Craft, revealed there were potential plans for him to return to the show if it went ahead. "There were discussions in terms of plot or getting a script in hand," he explained, adding, "The world may never know, including me." Snyder admitted he doesn't believe Craft and McGuire would have formed a relationship if the show had continued, but did state he can imagine his character being a used car salesman who is "so good and just loves what he does," insisting he would be the "mayor of the town."
While many are aware of what Duff has been up to in recent years, Snyder has been living a more low-key life. With that being said, it appears he has been very busy.
Clayton Snyder continued acting after Lizzie McGuire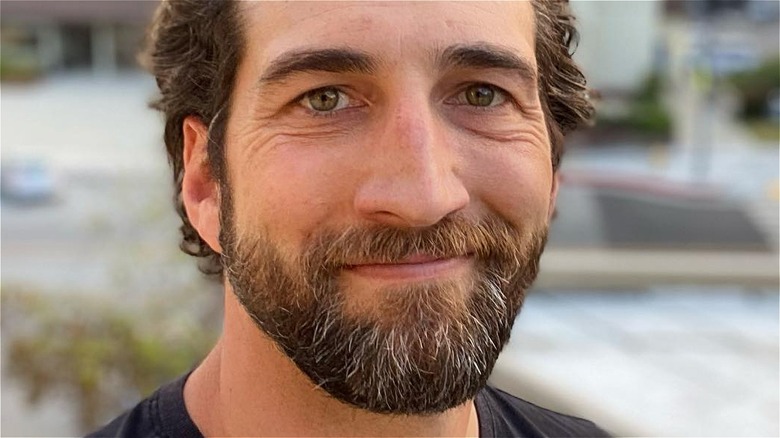 Instagram
Clayton Snyder played the role of Ethan Craft in "Lizzie McGuire" between 2001 and 2004, and even starred as Craft on the big screen in "The Lizzie McGuire Movie." After the show came to an end, Snyder supposedly disappeared from the spotlight, but did eventually return to acting in 2010. As noted by his IMDb page, he has appeared in other television shows such as "NCIS," "Comedy Corner," and "Super Single," to name a few. 
In 2019, he took to the stage, and performed in the theatrical play, "The Root Beer Bandits." During an interview with ABC7 that same year, Snyder and his fellow actors expressed how proud they were to be a diverse cast, and that the show has the potential to inspire kids. "It's not just to go home and feel good," he said, adding, "It's to be inspired and to take action, you know? Like if you see the show one night, what is it going to mean tomorrow morning, you know? That's what I want to give."
Acting isn't the only occupation Snyder has pursued, as he currently works as a realtor for BWG Realty Group, selling homes in Southern California. In April 2021, he documented a successful day at work on Instagram, revealing he sold a property in Culver City, beating out 27 offers. The following March, Snyder announced on Instagram that his real estate team is "blowing up."
Clayton Snyder and his wife are expecting their first child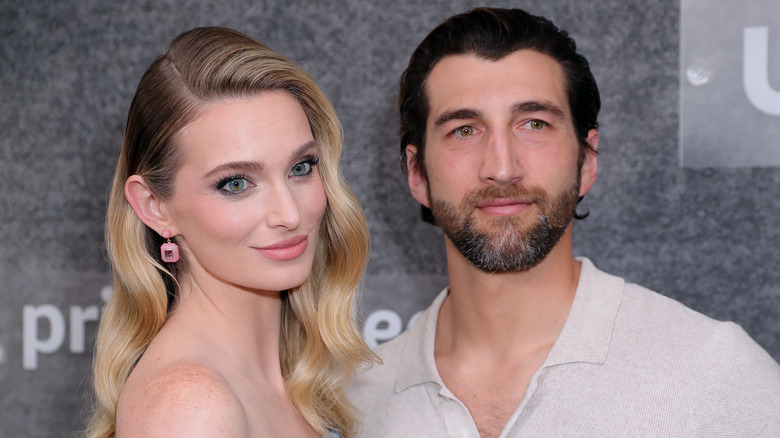 Leon Bennett/Getty Images
As for the "Lizzie McGuire" star's personal life, Clayton Snyder married fellow actor Allegra Edwards in 2020. As noted by Brides, the pair first met in 2006 at Pepperdine University, and spent the following three years dating before calling it quits. After years had passed, Clayton got back in touch with Edwards, and rekindled their relationship. In 2019, he proposed to Edwards, and chose to tie the knot with her at Swan Lake Farm the following year.
In October 2021, they celebrated their one year anniversary with a vacation to Maui, and shared a number of snapshots on Instagram to honor the trip. Just months later, Snyder revealed he and Edwards were expecting their first child in January, sharing photos of their sonogram on Instagram, and announcing they are due in July. "Praise God for this miracle. Already sparking so much joy. We cannot wait to meet you. I mean, we definitely can. Please wait until you're due," he wrote before mentioning his wife is "already an incredible mother." On April 14, Snyder informed his Instagram followers that the duo is having a boy. It sounds like Snyder will soon have a mini Ethan Craft to share his famous hair secrets with!