Why Robin Roberts Was Once Afraid To Interview Barack Obama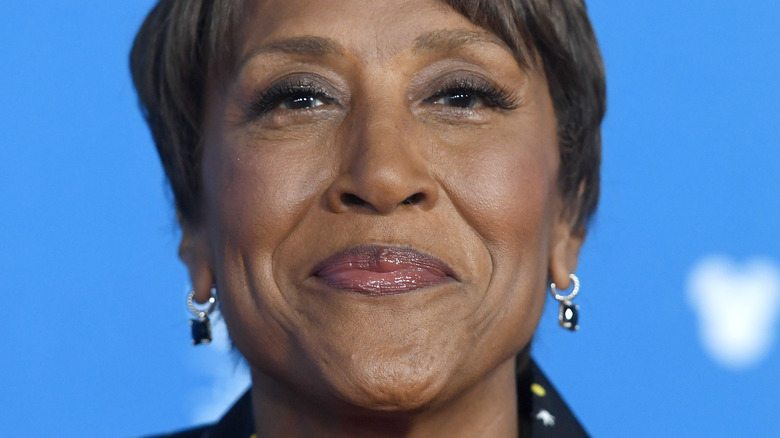 Frazer Harrison/Getty Images
For a journalist — even a very famous and successful journalist — it's hard to think of someone who would be more intimidating to have to interview than former President Barack Obama. But on Ellen DeGeneres' show, ABC news anchor Robin Roberts explained that she had a very particular reason for being nervous about interviewing President Obama back in 2012. In fact, she almost turned the interview down. 
Roberts came out publicly as gay in 2013 with a Facebook post, according to CNN, in which she acknowledged her longtime girlfriend, Amber. But her sexuality wasn't yet public when she was handpicked by the president for an interview in 2012. It seems like a lifetime ago, but back then, gay marriage still wasn't legalized everywhere in the United States and the issue of LGBTQ rights was still being hotly debated by politicians. As Roberts explained to DeGeneres, this made doing this particular interview feel like a pretty big risk to her.
Robin Roberts was afraid of being outed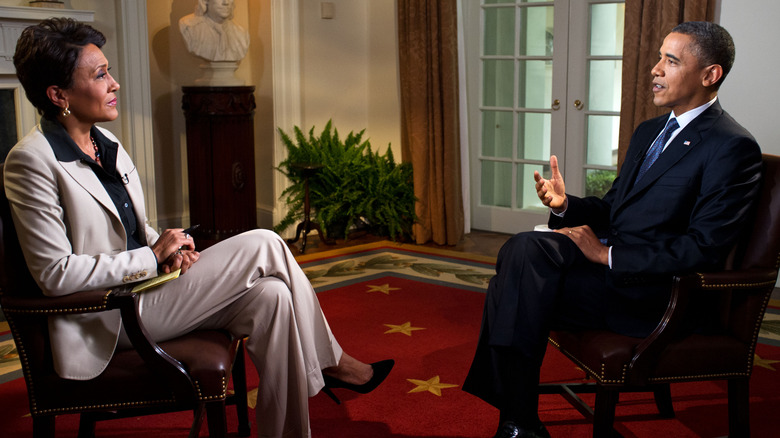 The White House/Getty Images
In 2012, President Barack Obama wanted Robin Roberts to be the one to interview him when he voiced his support for gay marriage for the first time, according to CNN. But Roberts said that when she first got the invite, she was worried about how it would be received. "I had not been public yet about being gay, and I was afraid that I might be outed, that people might wonder, 'Why is she the one interviewing the president when he's making this change in the stance?'" Roberts told Ellen DeGeneres. 
Then, she said, she had a change of heart when she realized the bigger picture. "Like Robin, what are you thinking? It's not about you," Roberts recalled telling herself. "'This man is going to impact countless lives.' And it was at that moment that I said, 'I'm gonna stop letting fear keep me from the things that I want to do.'"
It wasn't the only heavy moment of the interview. Roberts, a breast cancer survivor, also discussed how her partner Amber Laign is doing now that she has also been diagnosed with breast cancer, via Page Six. Clearly, the TV broadcaster hasn't let fear, or anything else, stop her or bring her down.