George Clooney Describes Newborn Twins' Very Different Personalities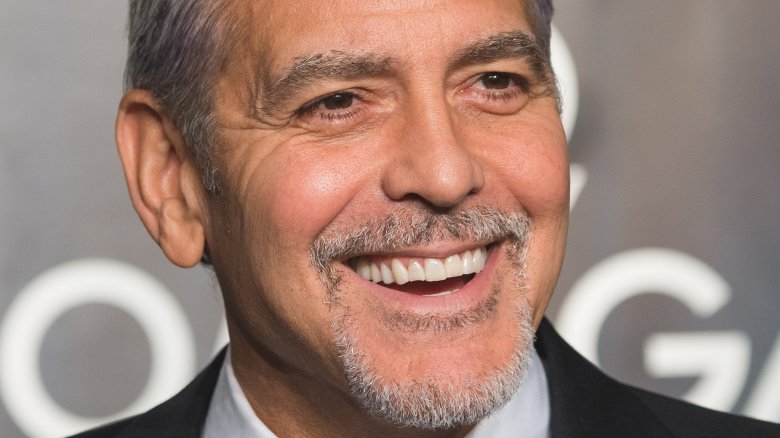 Getty Images
Apparently, the Money Monster actor's 12-week-old kids are already completely different.
In an interview with Entertainment Tonight, George Clooney, who was promoting his latest directorial project Suburbicon with star Matt Damon, said newborn children, son Alexander and daughter Ella, started out "with a personality right off the bat."
"[Alexander] is a thug already. You saw him," George, 56, explained, speaking to Damon. "He's a moose! Literally, he just sits and he eats."
And Damon clearly agreed, as the 46-year-old said, "He looks like he could bounce right now, some place in Hollywood."
As for baby Ella, well, she couldn't be more different than her brother. "She's very elegant, and all eyes," George said, noting, "She looks like Amal, thank god."
In the same interview, George also touched upon how he and his wife chose their children's names. According to the movie star, the decision wasn't too difficult, as they "just didn't want to have really dumb names."
"We figured these kids are going to be looked at a lot and watched and [have their] every move sort of judged, and we wanted them to at least have a break with the names," he revealed. "So we looked for some sort of normal names. We didn't have any great inspiration. It wasn't Alexander the Great and Ella Fitzgerald."
As Nicki Swift previously reported, George and Amal welcomed their twins on June 6, 2017. At the time, a representative for the family told the media that the children were "healthy, happy and doing fine," jokingly adding that "George is sedated and should recover in a few days."
While we wait for more news about the Clooney kids, read up on everything we know about George and Amal's twins.