Katy Perry's Hilarious Response To An American Idol Contestant Bringing Up Her Ex John Mayer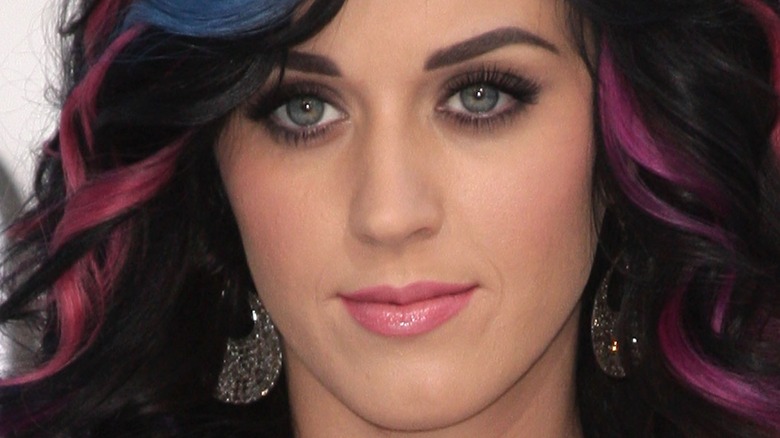 Everett Collection/Shutterstock
Let's face it, no one likes to talk about their exes. And, it's maybe not something a lot of us have experienced, but it's pretty safe to say that talking about them on national TV has to be even worse than just a casual mention. Spare a moment then for Katy Perry, who suffered an awkward moment on "American Idol" when a contestant accidentally brought up her infamous past romance with musical playboy John Mayer.
As you may or may not remember (it may depend on how much of a pop culture enthusiast you are, apparently), Perry and Mayer famously dated from 2012 until around 2015 (with a few splits in between) and made quite a few public appearances together, including when Mayer supported his then-girlfriend during her iconic Super Bowl halftime show performance in 2015. They also put their musical geniuses together, duetting on the track "Who You Love," co-writing the song "Spiritual," and also sparking plenty of speculation about songs on their respective albums being about one another. In fact, Mayer has even confirmed Perry was muse for at least one of his songs, telling The New York Times in 2017 that his track "Still Feel Like Your Man" is all about the "Daisies" singer.
But while their romance was clearly no secret, it turns out there's one person who had absolutely no idea about Perry's relationship history before she found love with Orlando Bloom. And that was proven in the most awkward of ways.
Awkward alert!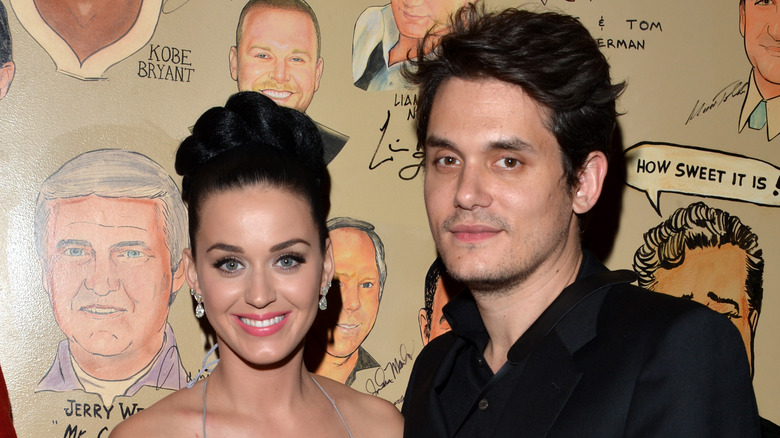 Lester Cohen/Getty Images
A note to "American Idol"'s Noah Thompson. Do a little more catching up with us here at Nicki Swift before your next interaction with Katy Perry. 
Things got pretty awkward on the April 25 episode of the ABC talent search as the judges each chose a song for the contestants and they then had to pick one to perform. Thompson chose John Mayer's "Heartbreak Warfare" and all went well — until he had to guess which judge picked it. Out of Perry, Luke Bryan, and Lionel Richie, Thompson went for Perry, and, well, it definitely wasn't. "Noah, I feel like maybe you should Wikipedia me!" Perry hit back, joking she couldn't even keep talking as she repeatedly shook her head. Her co-judges laughed hysterically and host Ryan Seacrest attempted to downplay the awkwardness, as the singer admitted, "I'm triggered!," before climbing under the desk while Thompson looked suitably embarrassed from the stage. It was then revealed it was Bryan who picked the hit, as Perry quipped, "Who is going to pay for my extra hour of therapy!?"
But the interaction was seemingly all in jest, as Perry and Mayer actually appear to have left things on good terms. The latter in particular has spoken pretty openly about their romance, even calling himself the once "first gentleman of Katy Perry" on "Radio Andy" in 2021 while he shared he doesn't have bad vibes with any of his exes. Awkward moments, though? It seems they're still on the table.