The Truth Behind The Britney Spears Album That Was Never Released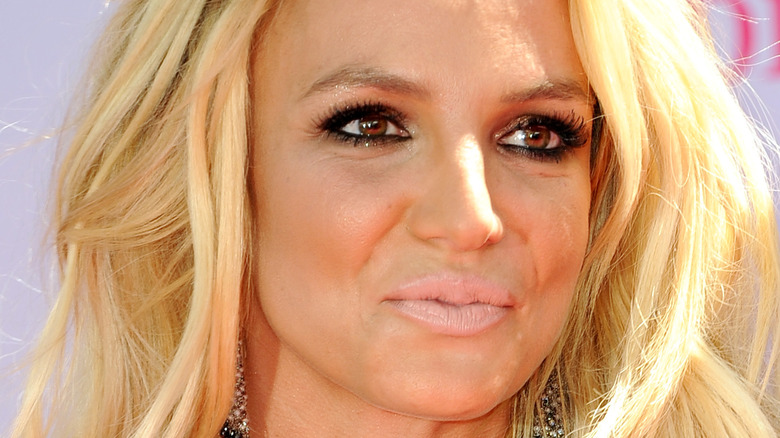 Tinseltown/Shutterstock
Despite her turbulent personal life (that has made headlines countless times), pop superstar Britney Spears is still one of music's biggest names. With nine studio albums under her belt since 1999, per AllMusic, the "Oops! I Did It Again" hitmaker has sold more than 77 million albums globally, according to ChartMasters.
Spears' last studio album, "Glory," dropped in 2016, and she has kept fans waiting for another ever since. In March 2022, it was reported by The Sun that the Grammy Award winner had started making the first steps to creating her 10th studio record. "It is very early days and Britney isn't putting any pressure on herself to release an album right away or anything, but her team are putting feelers out about the prospect of new music," an inside source told the outlet, adding, "Several people who she feels comfortable working with have been contacted and asked if they would like to work on music with Britney again and everyone seems pretty keen to be involved." Reports have suggested that Spears will be reuniting with producer and songwriter Claude Kelly, who previously worked on her hits "Womanizer" and "Circus."
With so much music to appreciate from Spears, many might be surprised to find out there was once an album that was supposed to come out and never did. Here's what we know about the mystery project. 
Britney Spears' Original Doll album never saw the light of day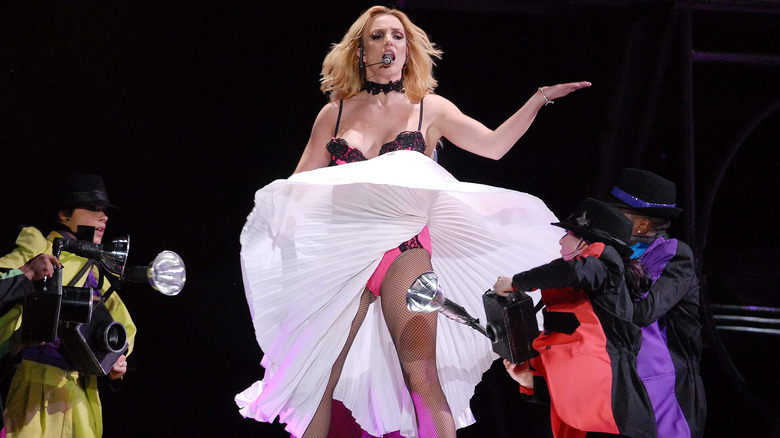 A.PAES/Shutterstock
By 2004, Britney Spears had released four studio albums, per AllMusic. In December 2004, the singer was ready for the world to hear her new music and wanted the KIIS-FM offices in Burbank, California to play an unreleased song titled "Mona Lisa," according to Buzzfeed.
The host Jesse Lozano — who was filling in for the regular host who was on vacation — was informed that Spears was on the phone and wanted her song played; naturally, he thought it was a prank. However, before he knew it, the pop megastar pulled up to the station's Burbank studio with a bodyguard and asked if he would play the CD she brought with her. During their mini chat, Spears revealed her next album was going to be titled "Original Doll" and that it was halfway done. When questioned whether it would be out that summer, Spears insisted, "Maybe a little bit earlier."
"Mona Lisa" was never serviced to radio, and the album "Original Doll" was never released. "No album is scheduled at the moment," a representative at her label, Jive Records, said at the time, per NBC News. "Britney is in the studio working on some material." Ultimately, fans of Spears wouldn't have a new album from Spears for another three years. 
In 2007, she released the fan-favorite "Blackout" album which was supposedly a completely different record from "Original Doll." However, the track "Mona Lisa" was included on the "Britney & Kevin: Chaotic" bonus disc in 2005.