Viola Davis Has Bold Words For Critics Of Her Michelle Obama Portrayal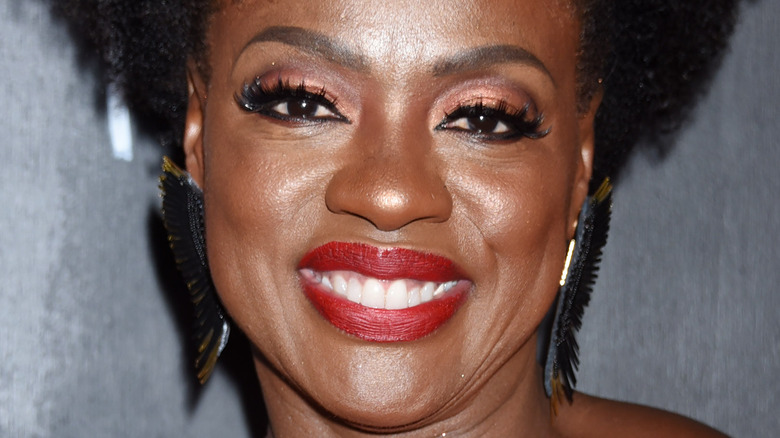 Ga Fullner/Shutterstock
Viola Davis is no stranger to making headlines for her incredible acting skills, and she's starred in plenty of hit movies like "The Help" and "Fences." In fact, Davis is the "most-nominated Black actress in Oscars history" according to IndieWire. Clearly, she knows what she's doing. However, the star found herself receiving criticism rather than praise in April for her portrayal of former First Lady Michelle Obama in the Showtime series "The First Lady."
After catching some stills and live-action shots of Davis playing Obama, social media went absolutely wild over how Davis pursed her lips. Even though it was characteristic of Obama to purse her lips, many fans felt that Davis took the lip pursing a little too far. Perhaps we can just refer to it as "lipgate"? One person tweeted on April 17, "Michelle Obama did not purse her lips THAT much. What possessed Viola to think she should do that in every scene." Another person tweeted, "Emma Corrin was able to get the right amount of Her Royal Highness The Princess of Wales' mannerisms without them looking exaggerated or foolish."
After many fans' reactions went viral on social media, lipgate was subject to plenty of headlines. Davis heard through the grapevine what people are saying about her, and guess what? She's not very happy about it.
Viola Davis doesn't hold anything back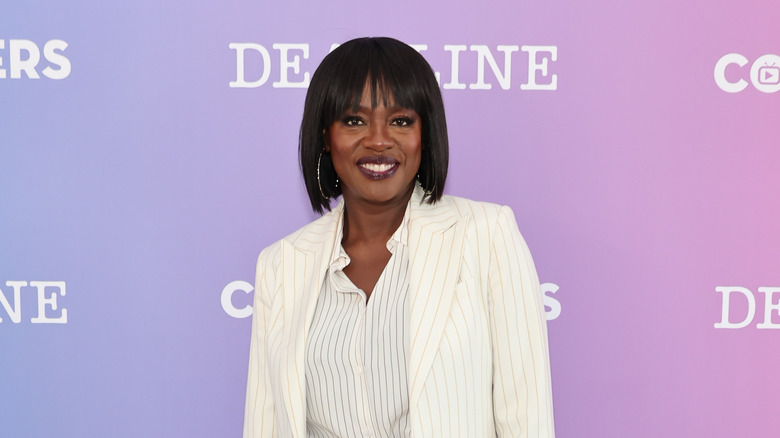 Amy Sussman/Getty Images
Viola Davis isn't about to let the haters rain on her parade. The actor had some choice words for those who have been critiquing her portrayal of Michelle Obama. Spoiler alert — she isn't at all happy about it. When BBC News asked Davis for her thoughts on the headline-making criticism, she didn't hold anything back, saying it's "incredibly hurtful when people say negative things about your work." But she added that the criticism is an "occupational hazard" in the industry. "How do you move on from the hurt, from failure?" David asked. "But you have to. Not everything is going to be an awards-worthy performance."
Davis has not been shy when it comes to speaking of regrets regarding roles. In 2018, the actor told The New York Times that she regretted her role in the hit 2011 film "The Help," but it was for different reasons than her portrayal of Obama. "I just felt that at the end of the day that it wasn't the voices of the maids that were heard. I know Aibileen. I know Minny. They're my grandma. They're my mom," she told the outlet. "And I know that if you do a movie where the whole premise is, I want to know what it feels like to work for white people and to bring up children in 1963, I want to hear how you really feel about it. I never heard that in the course of the movie." Preach!