Kim Kardashian's First Husband Isn't Too Pleased With Her Recollection Of Their Marriage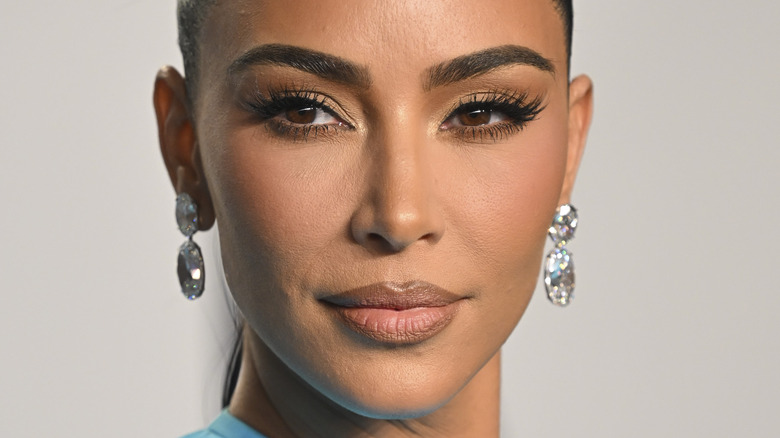 Karwai Tang/Getty Images
While Kim Kardashian certainly gets a lot of attention for her marriage to her third husband Kanye "Ye" West and her 72-day union with her second husband Kris Humphries, a lot of her fans tend to forget that she was also married to her first husband, Damon Thomas. And just like her second and third marriage, her first one was full of drama as well. In fact, Kardashian's first marriage might have been her most difficult one.
She married Thomas when she was just 19 back in 2000, but ended things three years later. There were even some rumors at the time suggesting Thomas was physically and emotionally abusive, but he told In Touch that none of those claims were true. In court documents obtained by Star (via the Daily News), Kardashian also made claims suggesting that Thomas was trying to control every aspect of her life. "Damon decided what we would do and when we would do it. He was very much the 'King of the castle,'" she said. "He said he wanted to know where I was at all times."
And while Thomas has mostly kept out of the spotlight since then, he's now telling his side of the story over a claim that Kardashian previously made about their wedding day, which he doesn't believe to be true at all.
Kim Kardashian claims she was high during her wedding to Damon Thomas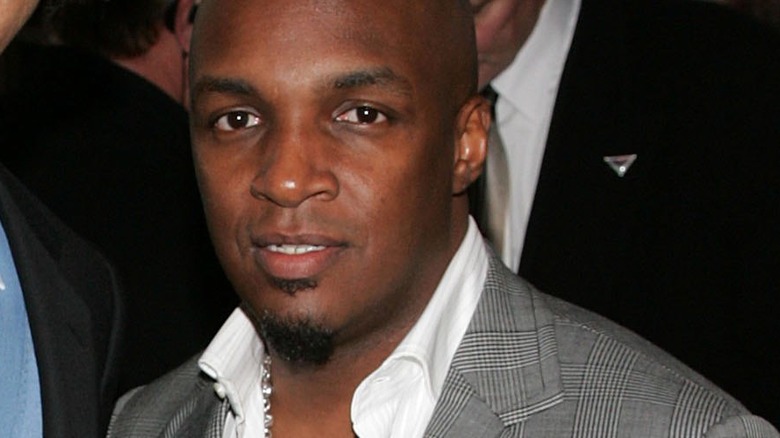 Bryan Bedder/Getty Images
During a 2018 episode of "Keeping Up With The Kardashians," Kim Kardashian revealed that she was high on the party drug ecstasy when she married Damon Thomas in Las Vegas, per Page Six. However, Thomas is now saying that he has no recollection of that happening and also thinks it's unfair for his ex-wife to make such a claim on national television.
During an interview with VLAD TV, he put it this way, "I think it's unfair to make those kind of blanket statements because we have kids now, you know? I have children. My kid goes to the same school her kid goes to. So imagine him when he has to deal with that at school." Thomas also went on to say that Kardashian should be "more responsible with those statements," and that "there's a lot more to that subject and those things." Yet, Kardashian also admitted she was supposedly high while making her infamous sex tape with her ex Ray J as well. When Scott Disick questioned her about it, Kardashian responded with, "Absolutely. Everyone knows it. Like my jaw was shaking the whole time." 
That said, Thomas added he's still proud of his ex-wife and everything she's accomplished over the years. He also said that he's seen Kardashian's mother Kris Jenner a few times over the years and that they are "cool," despite Kardashian's ecstasy claims. Maybe it's a better idea for him to just keep up less with the Kardashians?