Whatever Happened To Kim Kardashian's First Husband?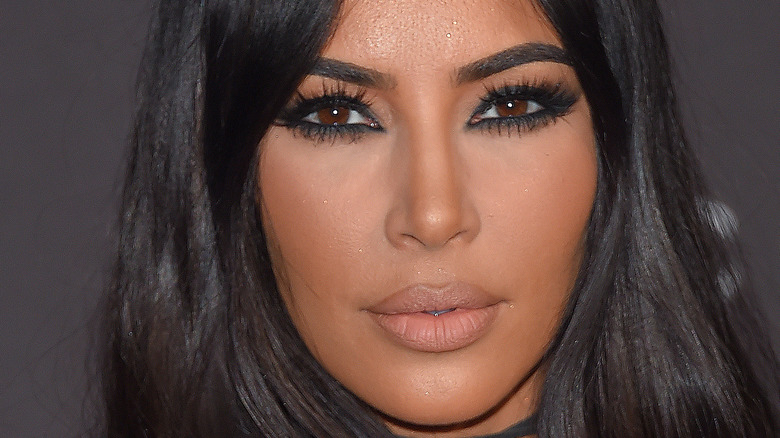 DFree/Shutterstock
As a reality television star, Kim Kardashian hasn't shied away from showing the world the good, the bad, and the downright ugly, especially when it comes to her personal life. She married twice in front of the cameras — the first time to her ex-husband Kris Humphries and the second time to her other ex, Kanye West, in 2014. But little do some of her "Keeping Up With The Kardashians" fans know that Kim was actually married before she became a household name and that marriage was perhaps the most shocking of them all.
Back in 2018, Kim made a huge revelation about her first wedding, and we are not talking about her one with Kris. She was just 19 at the time and during an episode of "Keeping Up With The Kardashians," she told her little sister Kendall Jenner and Scott Disick one of her biggest and perhaps darkest secrets. "I did ecstasy once, and I got married," she told them (via USA Today), adding that when she did it again, she made a sex tape.
While some fans might think that's out of character for Kim, what happened next in her first marriage was equally shocking. Even though the cameras weren't rolling during that time of her life, it was still filled with a lot of drama. Keep reading below to find out what happened.
Kim Kardashian's first marriage might have been her most difficult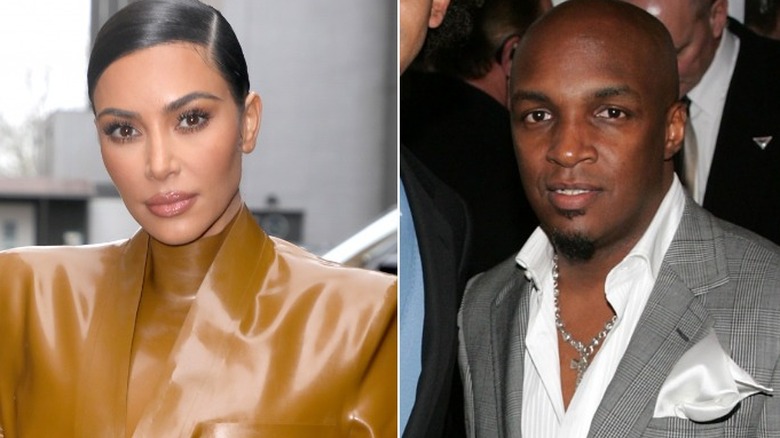 Pierre Suu, Bryan Bedder/Getty Images
Kim Kardashian is known for pulling the plug on her marriage to Kris Humphries after just 72 days and filing for divorce from Kanye West after six tumultuous years. You might be surprised to learn, though, that Kardashian was also married to music producer Damon Thomas when she was just 19. The ex-couple tied the knot in 2000 but ended things three years later.
While there were some rumors suggesting that Thomas was physically and emotionally abusive during their three-year marriage, he responded to In Touch that none of those claims are true and that his ex-wife never had to file for a restraining order against him. In court documents obtained by Star (via the Daily News), Kardashian also claimed that Thomas was allegedly so controlling that she couldn't see any of her friends and was prohibited from doing much outside of the house. "Damon decided what we would do and when we would do it. He was very much the 'King of the castle,'" she said. "He said he wanted to know where I was at all times." 
So, what is Thomas think of his ex-wife now?
Damon Thomas has said some nasty things post-divorce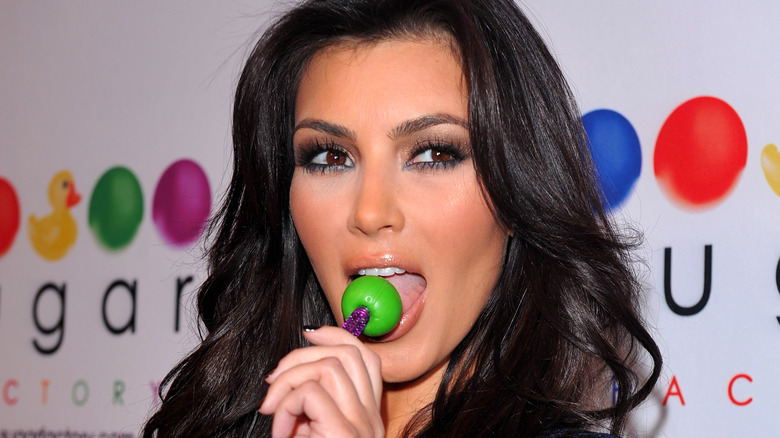 Alberto E. Rodriguez/Getty Images
Kim Kardashian almost never talks about her first marriage, even though she did admit that she owed her second husband, Kris Humphries, an apology, and is still supportive towards the father of her four children, Kanye West. But when it comes to Damon Thomas, she hasn't said a word about him, even though he had some interesting — if not wholly original — observations about his famous ex. "Kim is obsessed with fame," he told In Touch. "She can't write or sing or dance, so she does harmful things in order to validate herself in the media. That's a fame-wh*re to me. It's just not cool at all." Career-wise, Thomas still works as a music producer as part of the Underdogs, producing for acts like K. Michelle and Ciara. 
Kardashian, meanwhile, doesn't seem deterred. As someone with four children, a successful brand and business, and one of the longest-running reality television shows, Kim hinted that those kinds of skills aren't really needed, as she has something even more to offer. "I think it's more of a challenge for you to go on a reality show and get people to fall in love with you for being you," Kardashian told Barbara Walters in an interview in 2011 (via Page Six). "So there is definitely a lot more pressure to be famous for being yourself than if you're being a character."