Jennifer Grey Opens Up About Her Hot And Heavy Relationship With Johnny Depp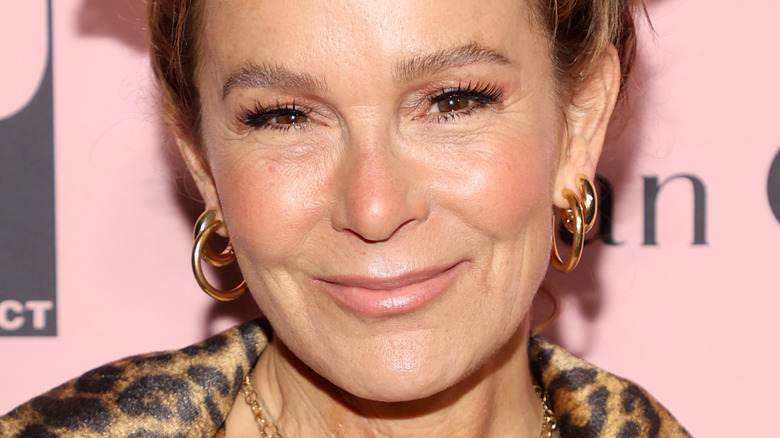 Amy Sussman/Getty Images
In July 2020, Jennifer Grey and Clark Gregg revealed that they were calling it quits after 19 years together. "Knowing we'd always be a family who loves, values and cares for each other. we recently made the difficult decision to divorce," they wrote on their respective Instagram accounts. The former couple settled on dividing residuals from multiple film and television projects they had worked on over the years, but Grey was able to retain 100% of her "Dirty Dancing" money, per People.
The 1987 film, which she is most famous for, led to Grey's fame skyrocketing at the time. Fans had hoped that the on-screen romance between her and "Dirty Dancing" co-star Patrick Swayze would translate to real-life love, but the two actors had zero chemistry off-set. Plus, Swayze was married, and Grey was dating another A-lister, Matthew Broderick. "I was very busy with Matthew. Like, what could be more different?" she told People on April 18 while discussing why she and Swayze were never more than co-workers.
Dating Broderick had an immense impact on the "Red Dawn" actor. "I learned so many things about myself from my relationship with Matthew," Grey told People. The couple were both rising stars in Hollywood and in their mid-20s when they were an item. Unfortunately, they broke up after being involved in a car accident in Ireland in which two people died, per the New York Post. Not long after, Grey entered into a tempestuous relationship with Johnny Depp.
Jennifer Grey fell hard for Johnny Depp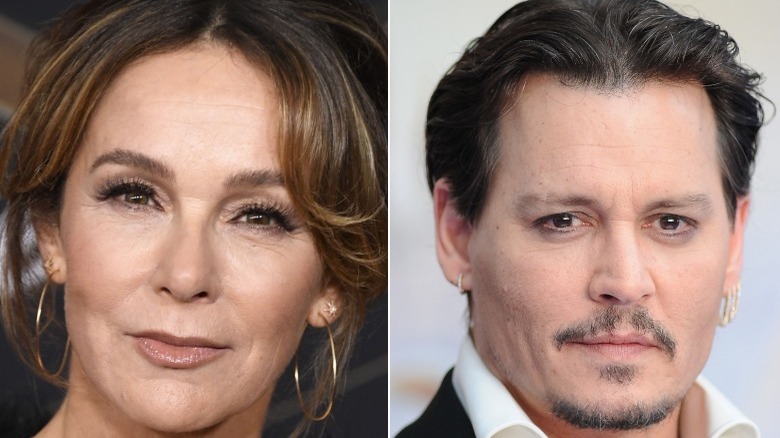 Frazer Harrison & Jeff Spicer/Getty
According to Jennifer Grey, the connection between her and Johnny Depp was electric from the beginning. "There was some heat. It was a f*****g bonfire," Grey told People on April 18 while discussing her romance with Depp. She was blown away by the "21 Jump Street" star's dynamic personality, which was a welcome change following the traumatic end of her relationship with Matthew Broderick. "... What it was like being with [Depp], it was like, 'Oh, I'm being totally, totally compensated for the s*** I just went through," Grey added.
Grey fell hard for Depp almost immediately. "I wrote in my journal, 'I'm in love, pretty sure for the first time in my life ... He's kind, funny, smart, moral, thoughtful, respectful," Grey wrote in her book "Out of the Corner: A Memoir" (via the New York Post). They enjoyed a whirlwind romance that led to Depp proposing to Grey only two weeks after they began dating, which she accepted. "If a mirage could have been a person in the summer of 1988, that mirage would have been Johnny Depp," Grey further wrote.
Grey and Depp never tied the knot, and after they broke up he wasted little time popping the question to his next girlfriend: Winona Ryder. The "Edward Scissorhands" co-stars had a headline-making romance from 1990 until 1993, per Page Six. It culminated with Depp infamously altering his "Winona Forever" tattoo to read "Wino Forever" after their engagement was called off.