Madonna Opens Up About The Adoption Process And Parenting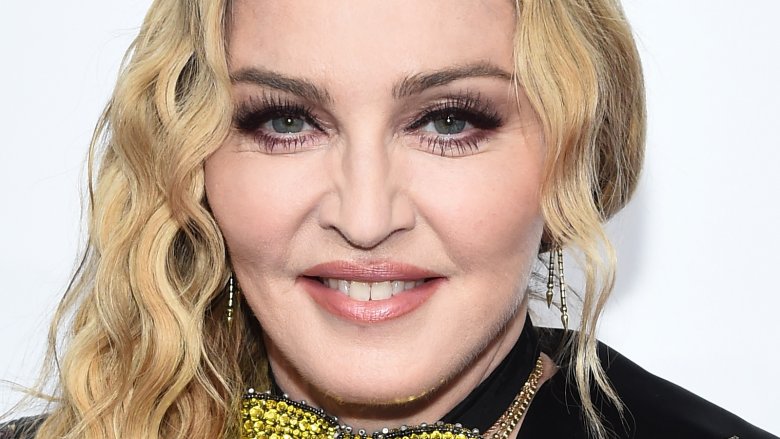 Getty Images
Madonna just got candid about motherhood.
In an exclusive People cover story released on Wednesday, Sept. 6, 2017, the Queen of Pop discussed what it's like to be a mom to six: Lourdes, 20, Rocco, 17, David, 11, Mercy, 11, and twins, Estere and Stella, 5. 
The "Vogue" singer may have a "busy, rewarding life" with her beautiful family now, but she revealed that the road to adopting David, Mercy, and the twins was anything but easy. After returning to London from Malawi with David in 2008, Madonna faced an onslaught of criticism. "Every newspaper said I kidnapped him," she said. "In my mind, I was thinking, 'Wait a minute. I'm trying to save somebody's life. Why are you all s***ing on me right now?' I did everything by the book. That was a real low point for me. I would cry myself to sleep."
Later that year, the 59-year-old was in the middle of divorcing filmmaker Guy Ritchie while in the process of adopting Mercy. Already a mother of three, she was told by Malawian officials that she was "not capable of raising a child." The "Express Yourself" singer said, "The way I was treated — that sexist behavior — was ridiculous. I've had some pretty dark moments, but I'm a survivor." The singer-songwriter was luckily able to challenge the ruling in Malawi's Supreme Court and brought her daughter home in 2009.
As Nicki Swift previously reported, Madonna adopted Estere and Stella in February 2017, after yet another grueling adoption process. "Because I'm a public figure, people don't want to be perceived as giving me any kind of special treatment, so I get the hard road," Madge explained to People. "It's complicated, but it's so worth it."
Madonna also admitted that while her older children are privy to what she does for a living, her youngest "don't have a clue" just how famous she is. "And that's a good thing," the entertainment icon added. "I'm just their mother."
In addition to her four children adopted from Malawi, Madonna shares her biological son, Rocco, with ex-husband Ritchie, and daughter Lourdes with personal trainer Carlos Leon.