Famous Director Defends Chris Pratt Amid Public Outcry About His Choice Of Church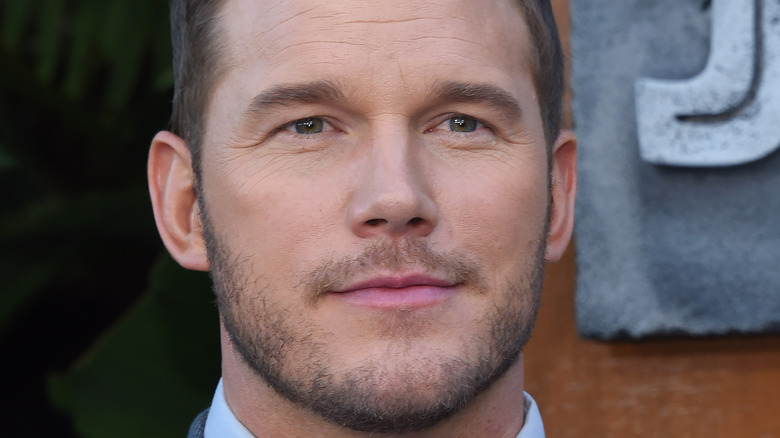 DFree/Shutterstock
Few celebs have attracted controversy in recent years like Chris Pratt. The once-beloved actor's religious and political beliefs have been under scrutiny since a viral Twitter poll declared him "Hollywood's Worst Chris" in 2020 (via The Hollywood Reporter). It all began when Elliot Page tweeted in February 2019 that the Hillsong Church, to which Pratt allegedly belonged, was "infamously anti-LGBTQ." Pratt quickly responded to Page's remarks, writing in an Instagram Story (per NBC News) at the time that he attends "a church that opens their doors to absolutely everyone." Hillsong's former global pastor Brian Houston stated on its website that while everyone is welcome, the church "does not affirm all lifestyles."
Things got further convoluted when Houston tweeted in 2019 that Pratt "is not now, and never has been a member of Hillsong Church." In fact, Pratt is actually a member of Los Angeles' Zoe Church, which has no direct ties to Hillsong, per Vox. 
The internet was loathe to let go of its grudge with Pratt, however. Once again, a tweet has reignited the debate over Pratt's house of worship — and a famous ally came to his rescue. 
Chris Pratt will 'never be replaced as Star-Lord'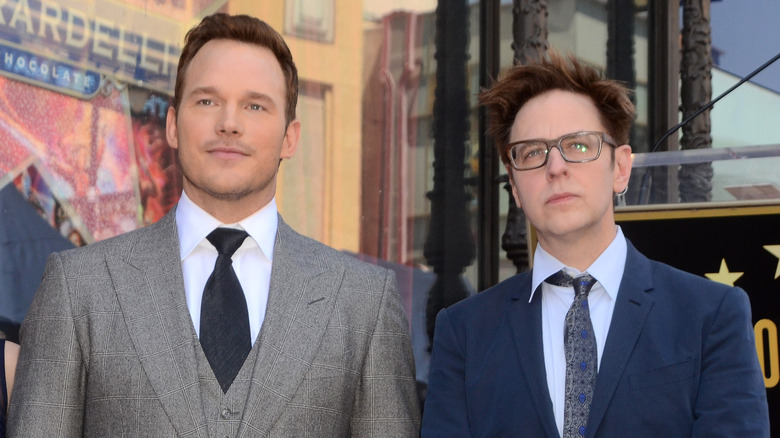 Kathy Hutchins/Shutterstock
Twitter just can't let go of its hate-affair with Chris Pratt — and "Guardians of the Galaxy" director James Gunn has had enough. A user tweeted a side-by-side photo on April 23 of Chris Pratt and Patrick Wilson of "The Conjuring," writing, "Marvel. Hear me out. Just... replace him." After the request received over 10K retweets, Gunn took note, firing back, "For what? Because of your made-up, utterly-false beliefs about him? For something that someone else told you about him that's not true? Chris Pratt would never be replaced as Star-Lord but, if he ever was, we would all be going with him." Gunn also chided another user for assuming Pratt's sociopolitical beliefs, writing, "I know the church he currently goes to. Do you? (The answer is you don't ...)"
Gunn's support didn't exactly appease the Twitter masses. One user still criticized Pratt for not being more emphatic in denouncing his homophobia rumors, writing, "If you're being accused of Homophobia; come out and say you're not." Another noted how Pratt followed some conservative figures like Ben Shapiro and Republican congressman Dan Crenshaw. After instances such as the actor wearing a "Don't Tread on Me" t-shirt in public, speculation also ran amok that he secretly supported Donald Trump.
Amidst all this keyboard warfare, perhaps one user articulated it best, tweeting, "Go outside, enjoy life and leave electronic devices at home."