The Shady Truth About Hillsong Church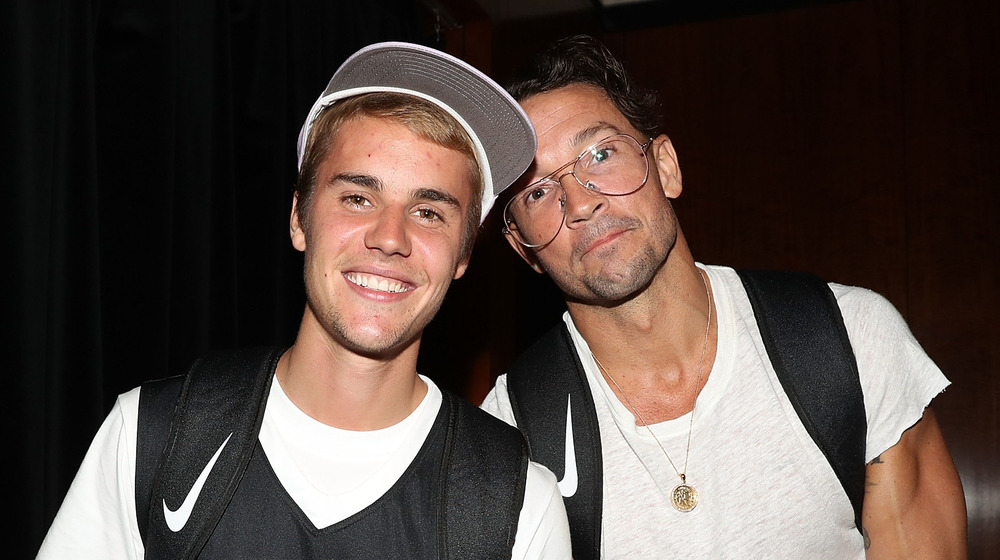 Shareif Ziyadat/Getty Images
In 2017, America's "rockstar pastor" Carl Lentz strutted down the streets of Manhattan, a young reporter from VICE News at his side. His arms are muscular, bulging out of his deep cut crew-neck fashion tee. His signature oversized hipster glasses cover his most of his upper face, tucked under a camo baseball hat. "Do you think Jesus would have worn Rick Owens," asks reporter Mary H.K Choi, regarding Lentz's love for runway-ready designer streetwear, like these leather pants that will cost you nearly $2,400.
"[People] are just not used to seeing a church where people look like normal people ... I have regular stuff on," argues Lentz, as the camera cuts to his skin-tight black tight denim and preposterously pointy Chelsea boots. Choi shoots back, "You have Rick Owens on, we talked about this."
Three years earlier, Lentz became the handsome public face of a rapidly growing Aussie export: Hillsong Church. The pentecostal group's massive gatherings are all energy, a mix Choi describes as "soul cycle and karaoke, with a band." Lentz quickly drew celebrity endorsements, from the Kardashians, to Kevin Durant, even a selfie with Oprah — but most visibly, as the "spiritual advisor" to Justin Bieber. But in 2020, scandal brought down the lord's most suspect "hypepriest." Suddenly, the megachurch, with revenue in the hundreds of millions, had to act, and damaging facts came out. With all this earthly success, perhaps this group of evangelicals forgot to ask: what would Jesus do? This is the shady truth about Hillsong church.
Hillsong fired Carl Lentz with a vague explanation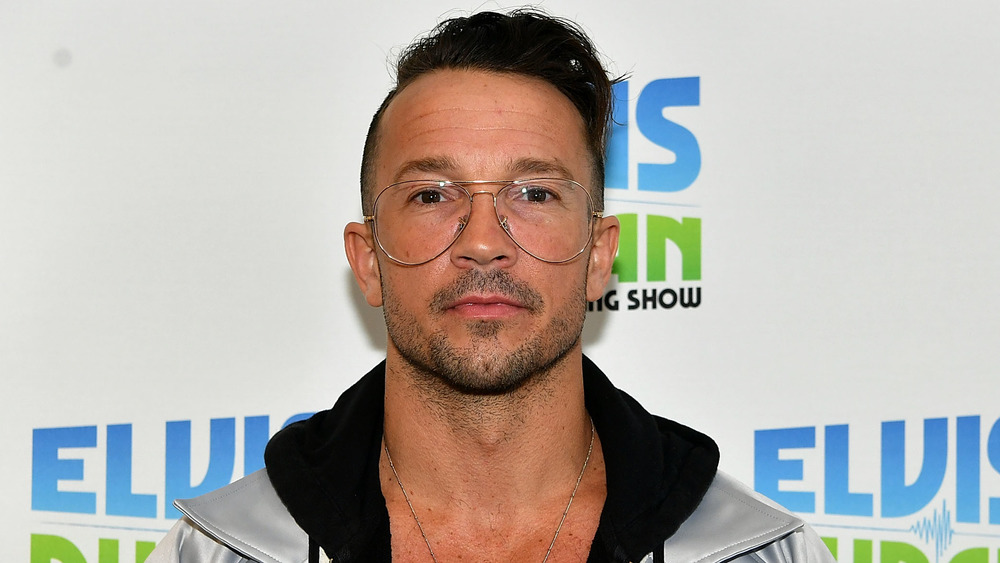 Slaven Vlasic/Getty Images
Did anyone else see this coming? "Today Hillsong Church East Coast advised our congregation that we have terminated the employment of Pastor Carl Lentz. This action was not taken lightly and was done in the best interests of everyone, including Pastor Carl," Hillsong announced via its website in early November 2020.
The statement declined to say what had actually happened, and praises Lentz for his long tenure of service, his "good work" and the "countless lives" that were "transformed through his ministry." What was immediately clear, however, is that church authorities felt Lentz had fallen short of his office, the statement citing: "leadership issues" and "breaches of trust, plus a recent revelation of moral failures." 
If this is enough to pique your curiosity, Hillsong also declared it's done talking, and will "not be making further public comments on this matter." The repentance, at least on this matter, would fall solely to Lentz.
Carl Lentz admitted he cheated on his wife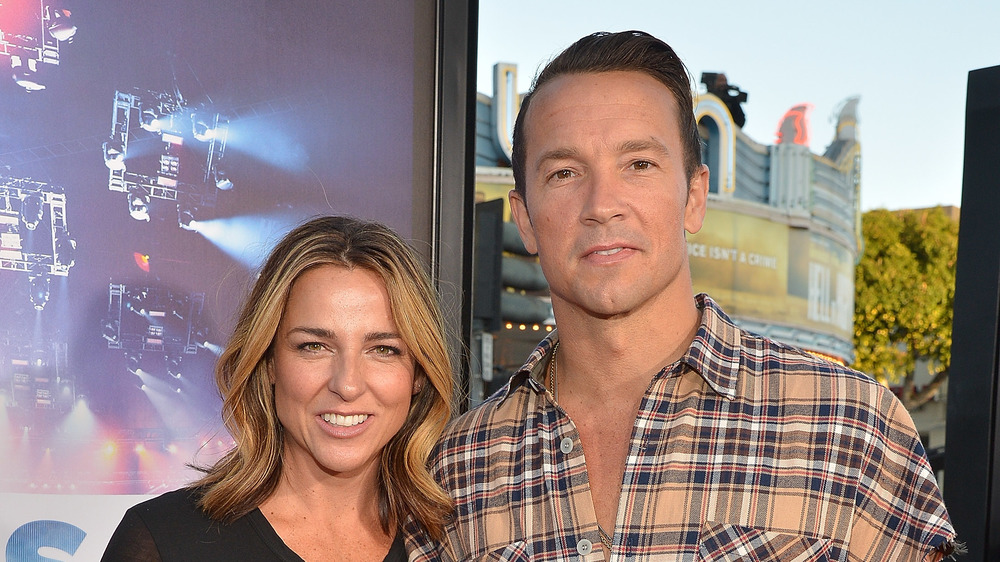 Charley Gallay/Getty Images
It only took one day for the former Hillsong Church superstar pastor to come clean about what had actually gone down. Via caption on a family photo posted to Instagram, the so-called hypepriest declared, "I was unfaithful in my marriage, the most important relationship in my life." 
Lentz's come to Jesus moment, so to speak, continued, revealing that he'd failed to live up to the "calling of being a pastor," and fully owned his fate, admitting, "a change needs to be made ... to ensure that standard is upheld." Lentz also confessed he did not protect his "own spirit," in a seeming admission the lifestyle afforded by his preacher-to-the-stars status had become a classic tale of downfall by excess. Lentz's apology, full-throated and seeking forgiveness, addressed a flock he will not see again, considering his sudden dismissal came during the suspension of services due to the global pandemic. He said his priority will be "rebuilding trust with [his] wife."
That might be all the harder considering Lentz's behavior apparently got her canned, too. Hillsong's statement hinted that despite the church's long relationship with Laura Lentz (pictured above), she was also out. "Laura was fired at the same time as Carl," claims The Sun. She was "devastated as this was just the cherry on top of this whole ordeal for her." Insiders say Hillsong policy dictates if one-half of a married couple working in the church is fired, it's goodbye to the better half too.
Meet Ranin Karim, Carl Lentz's low key lover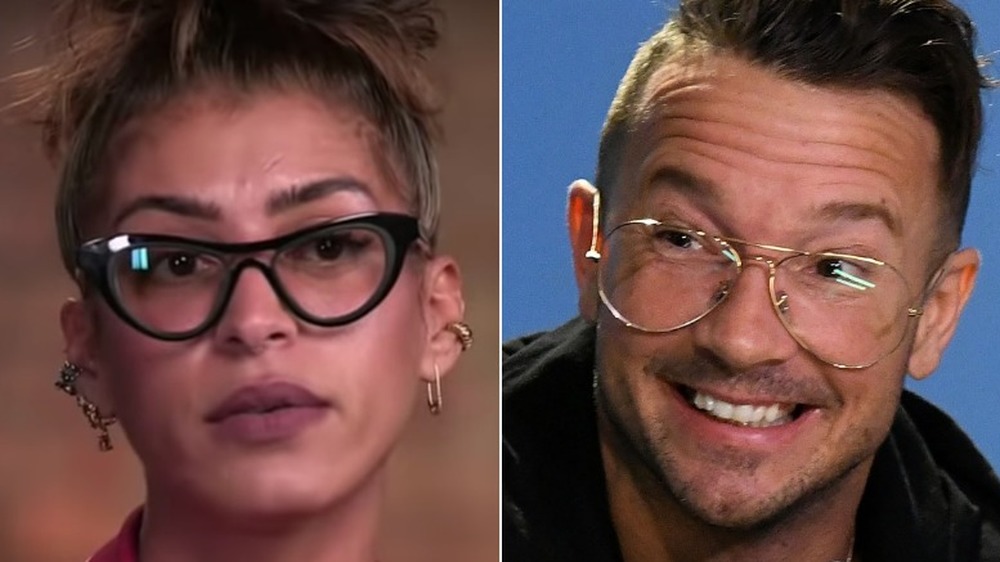 YouTube/Slaven Vlasic/Getty Images
A few days after Carl Lentz's IG mea culpa, 34-year-old "beauty" and New York-based fashion designer Ranin Karim (pictured above) told the New York Post she and Lentz had an intense five-month pandemic romance, "I was like a drug to him," she claims. She says she met Lentz in a dog park in Brooklyn. He initially claimed he was an unmarried sports agent, according to The Sun. Karim, suspicious, took his number and used it for a background check, realizing, "Damn, this is the guy from the church I saw seven years ago."
Karim, who is Muslim, had actually previously met Lentz at a service — after her own marriage crumbled. Still, they arranged a date, and "drank tequila and talked for hours." Lentz nervously put his hand on her thigh, "timid, acting like he was a virgin," Karim claims. Lentz allegedly told her "the most beautiful women come from the middle east."
The twice-weekly rendezvous escalated and the two "developed feelings for each other," says Karim. "He loves me and I love him. It was a love relationship that wasn't planned. It wasn't just a fling or just a sexual relationship," she told The Sun. There was hard-drinking and even arguing. "He pisses me off," she says. Karim claims they ended it many times, but "he never knew how to say bye." She also describes Lentz as a tacky name-dropper and a lying "professional narcissist," but admits the two were "obsessed with each other."
Carl Lentz goes MIA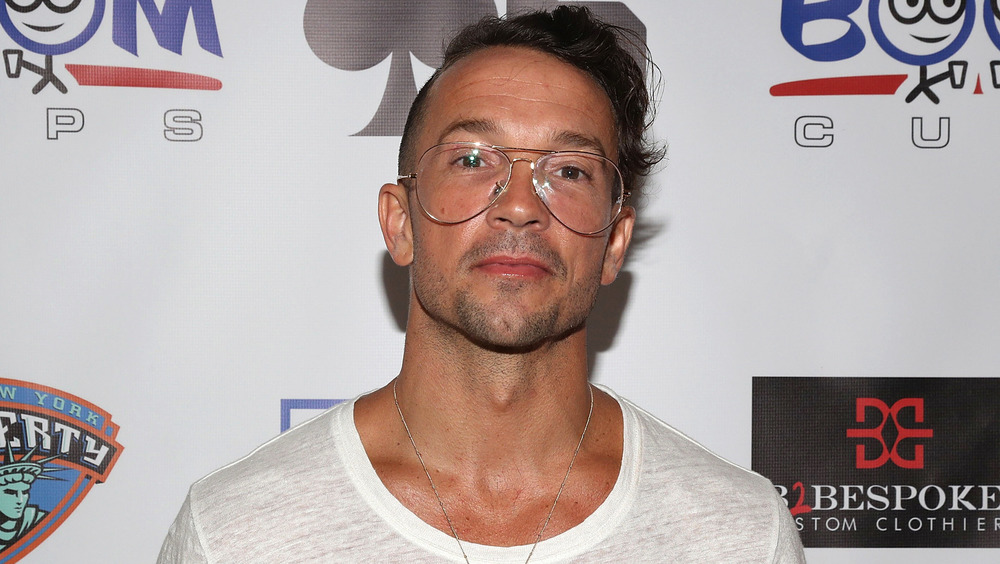 Shareif Ziyadat/Getty Images
Ranin Karim told the New York Post that Carl Lentz was initially cautious about their affair, refusing to give his last name, saying he wanted her to get to know him without background via Google. He also allegedly put her number in the Notes app, rather than his contacts, which she viewed as "a red flag." But Lentz ultimately got sloppy. Karim claimed all their private messages were linked via iCould and somehow landed on someone at Hillsong Church's radar. "He's not really a good cheater," she says. The two remained in contact during the fallout as Lentz realized his new reality. "'My life is over,'" he said, claims Karim. "'I usually am the one who is helping couples who are cheating, and now I'm in their shoes.'"
Though the troubled pastor seemed to be facing the situation head-on in his first public statement following the announcement of his dismissal, Lentz went into hiding, according to Page Six. A source told the site a humiliated Lentz was "not returning anyone's phone calls" and "not responding" to outreach urging that he "hire someone to navigate this situation."
Days earlier, Hillsong founder Brian Houston seemed to be calling for compassion. "Don't judge anything too quickly. Time is a great revealer," he tweeted somewhat mercurially. Is there more here? Well yes, but none of it is good for Hillsong. 
Hillsong Church allegedly knew about Lentz's philandering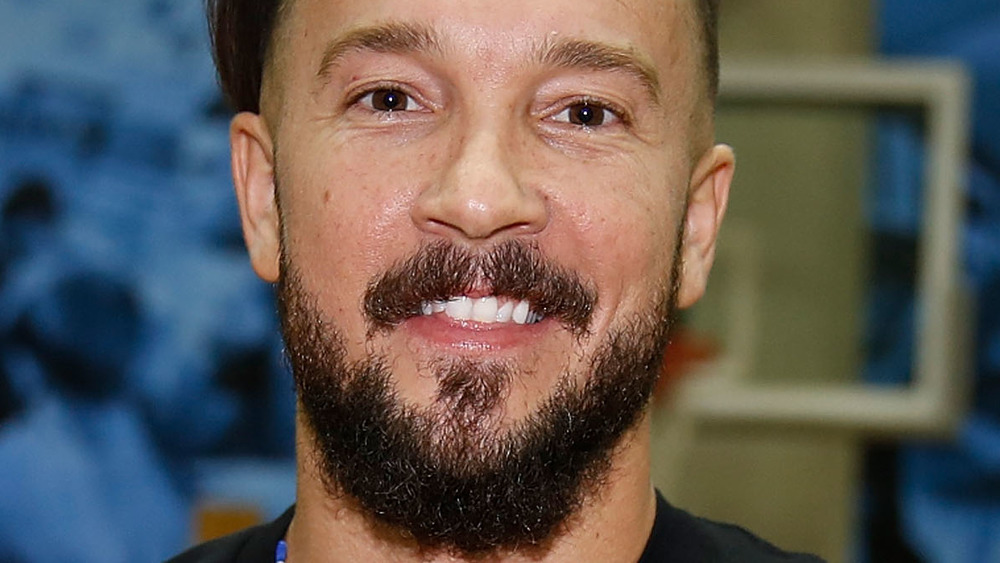 Shareif Ziyadat/Getty Images
Ranin Karim doesn't know for sure, but doubts she was the only mistress in the horny holy man's life, "I'm waiting to see if anyone else will speak up," she told the New York Post.
According to one disgruntled former Hillsong woman, Carl Lentz's affairs actually go back to 2017, and the church knew all about it, claims an anonymous ex parishioner who was "kicked out" and "silenced" but spoke to The Sun. "Women came to us and said Carl was sleeping around with people who were members of the church," she claims.
The woman, a former leader herself, says there was a pattern of "sexual transgressions" in leadership, including a bit of hearsay that, "we heard Carl was sleeping with people and we tried to address it." The woman says when she spoke up her concerns were dismissed as "gossip" (they were gossip, by her own admission) and the whole thing was "swept under the rug." She went on to say she found Lentz's apology insincere further alleging, "There's been over three years of this, he just finally got caught."
Justin Bieber ditches Cart Lentz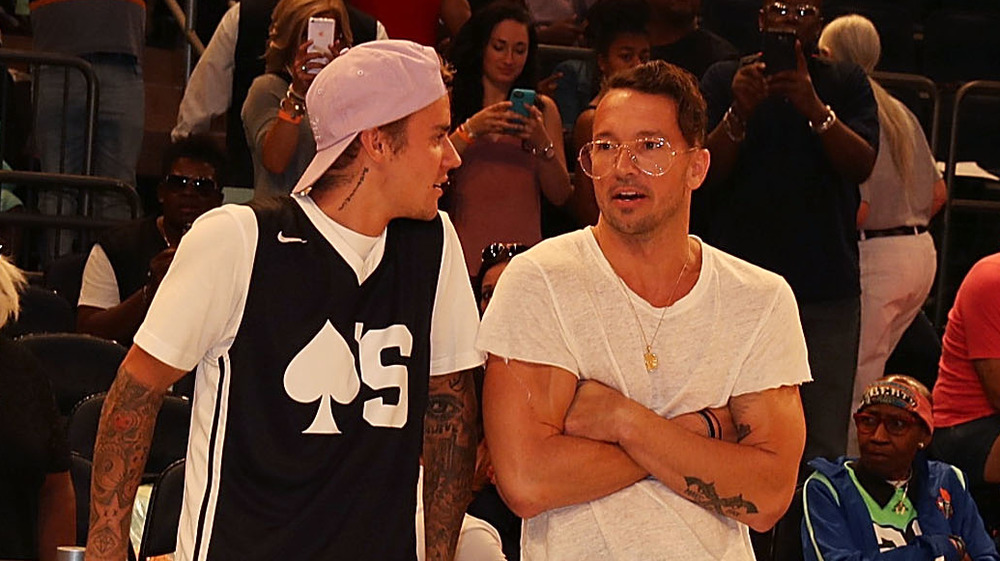 Shareif Ziyadat/Getty Images
No one played a bigger role in the rise of Hillsong Church's preening preacher than Justin Bieber. The Biebs tapped Lentz as his "spiritual advisor" and even moved in with the pastor in 2014, for an "informal detox," according to Vogue. Bieber credited Lentz for getting him through years of drug abuse, telling the mag in 2019, "I found myself ... being super-promiscuous ... I think I used Xanax because I was so ashamed ... Drugs put a screen between me and what I was doing. It got pretty dark."
Bieber also connected with wife Hailey Baldwin via Hillsong, whom he wed in 2018. But that same year, Lentz and the "Sorry" singer had a "major falling out" says TMZ. Bieber soon found a new guru, Judah Smith, who baptized him and Hailey in 2020, according to The Sun. A source tells Page Six Bieber stopped attending Hillsong sometime in 2019. "They used him," the source claimed, adding, "They were opportunistic leeches. Carl ... is a total used car salesman type of guy." 
Lentz was also accused of grifting the Canadian wunderkind's lifestyle. "He was always living the pop star life, popping bottles on private planes. The infidelity was not a surprise," claims Page Six, detailing the duo's hard-partying. Oddly, rumors swirled Bieber was letting Lentz hide out at his New York City apartment after the affair news broke, but then Bieber and Baldwin unfollowed Lentz on Instagram, according to Vanity Fair.
Hillsong Church is investigating itself
Imagine yourself, age seven, your mom has declared "no cookies before dinner!" But naive in her love, she turns her back. That's when you strike — but alas! — mothers and their all-seeing heads; you're caught red-handed. However, you simply inform this meddling matriarch you will now be conducting an "independent investigation" into this alleged hand in the cookie jar. For evidentiary purposes, you need the jar for closer inspection. Findings will be announced ... whenever.
After the firing of Carl Lentz, Hillsong Church founder Brian Houston (pictured above) revealed he was following a similar trail of crumbs. "We are launching an independent investigation into the inner workings of Hillsong NYC/East Coast," Houston tweeted. "We need a solid foundation for a fresh start and new beginning. The best is yet to come."
The decision to investigate the New York City branch came after further questions raised by "a number of people about their experiences and concerns," a church rep told NBC News. Hillsong claims it has tapped a New York-based law firm, which it cheekily declined to identify, to conduct an "in-depth review," of the church. "It is unclear whether the investigation centers on Lentz," says NBC, but with former leadership claiming a larger pattern of "sexual transgressions" beyond the dismissed pastor, (via The Sun) more revelations could be on the way. But don't expect a report from this supposed law firm any time soon.
Did Hillsong Church attempt to cash in on COVID-19?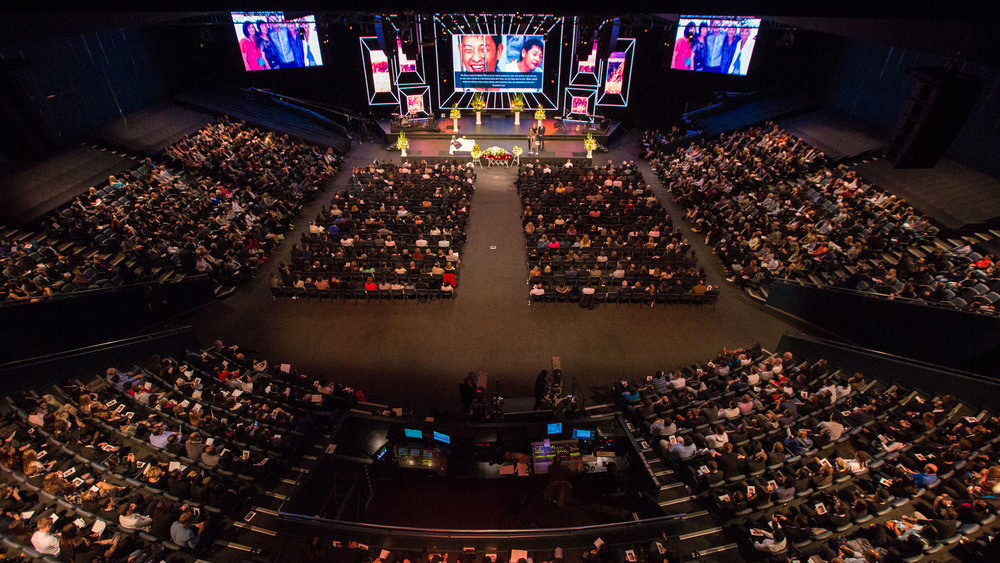 Handout/Getty Images
"It is easier for a camel to go through the eye of a needle than for a rich man to enter the kingdom of God," reads Mark 10:25. Despite such injunctions, churches have always raised boatloads in tithings. And at Hillsong Church, it's apparently not just Carl Lentz popping bottles. The pastor's former employer is a genuine global "money-making machine," writes The Sydney Morning Herald.
Tax-free status has always been a boon for mega-church moguls in their acquisition of that private jet lifestyle. In 2014 alone, the Hillsong global empire, founded down under by Brian Houston and wife Bobbie, raked in over $100 million internationally. Critics of the church though, like American pastor Chris Rosebrough, say Hillsong has created a cynical prosperity gospel amounting to an "evangelical/industrial complex" that distorts faith with an alluring message: "God wants you to be rich and prosperous so that you can be a blessing to other people." He argues, however, that this "distorts the scriptures" and "wasn't even taught until American televangelists invented it maybe 30 to 40 years ago."
A reported $130 million in annual revenue didn't stop the church from asking for even more as the COVID-19 crisis struck in 2020, according to the Daily Mail. Hillsong sent an email to followers saying they needed support more than ever in order to "meet the additional demands at these times." Churches have always been known as a refuge in times of plague. Hillsong, which closed due to the pandemic, flipped the script.
Hillsong has been called a 'cult' of fame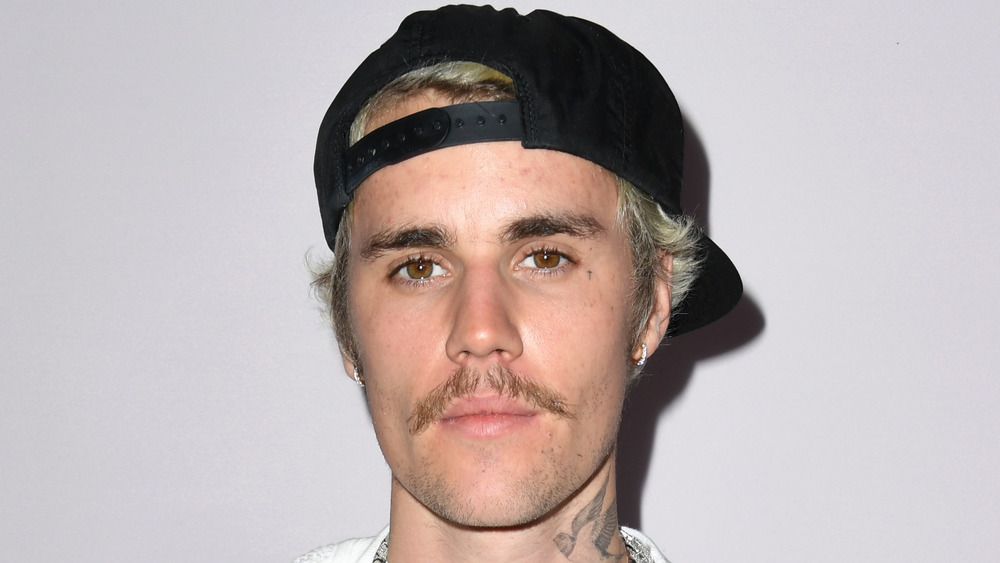 Jon Kopaloff/Getty Images
Justin Bieber wasn't the only star to allegedly distance himself from the church — or at least its earthly representatives. One former member, Lea Ceasrine, wrote an essay in 2018 entitled Why I Left Justin Bieber's Beloved Evangelical Church, arguing the "hip" congregation developed a "cultish atmosphere." She says "aspirational wealth and classism ... ran rampant in the church's community," which the former parishioner cleverly described as "Evangelical elitism."
Ceasrine's decision to walk away was part resentment of the swaggy lifestyle put on gaudy display by church leaders like Carl Lentz — worth an estimated $2.5 million according to The Wealth Record — while ordinary people of the pews, often students working multiple jobs and still volunteering, struggled to get by in the expensive home-base US cities for Hillsong: Los Angeles and New York.
Leaders like Lentz weren't just hanging tough with the Biebs though. The services became quite the walk of fame. Luminaries from sports and entertainment flocked: Kyrie Irving, Kendall Jenner, Kevin Durant, Nick Jonas, Vanessa Hudgens, and Selena Gomez all made appearances. Ceasrine ultimately concludes, "I don't regret the decision to walk away from a church that cares so much about fame more than faith."
Brian Houston allegedly covered up his father's crimes
In 1999, Hillsong Church founder Brian Houston discovered something shocking about his father. Frank Houston, who was also an influential pastor, confessed to his mega-church mogul son that he had sexually abused a seven-year-old boy, according to The Sun. In a pattern familiar to survivors, Frank was allegedly staying with the young boy's family. Starting in 1970, Franked entered the child's room "nearly every night of the week" to molest him.
Brian, however, didn't report the abuse to the police. He kept it quiet and forced his father out, with a generous "retirement package." However, eight more child abuse allegations were levied at Frank, reports The Guardian, further alleging the pastor continued to preach after his crimes were known inside the church. None of the incidents were reported to police. Frank died of a stroke in 2004. 
The first alleged victim received a meager compensation, a check for $12,000. The Sun claims Hillsong's founder even blamed the victim, "It's your fault all this happened – you tempted my father." Brian denied that allegation, but was censured in 2015 by an Australian Royal Commission, according to The Guardian, which accused him of covering up his father's crimes. In 2018, Frank's alleged first victim came forward, a man named Brett Sengstock. Houston denies delaying definitive action regarding his father's crimes, but Sengstock, who was diagnosed with terminal cancer, later said he felt the abuses he suffered had, "been brushed under the carpet."
Gay marriage is a problem for the 'cool church'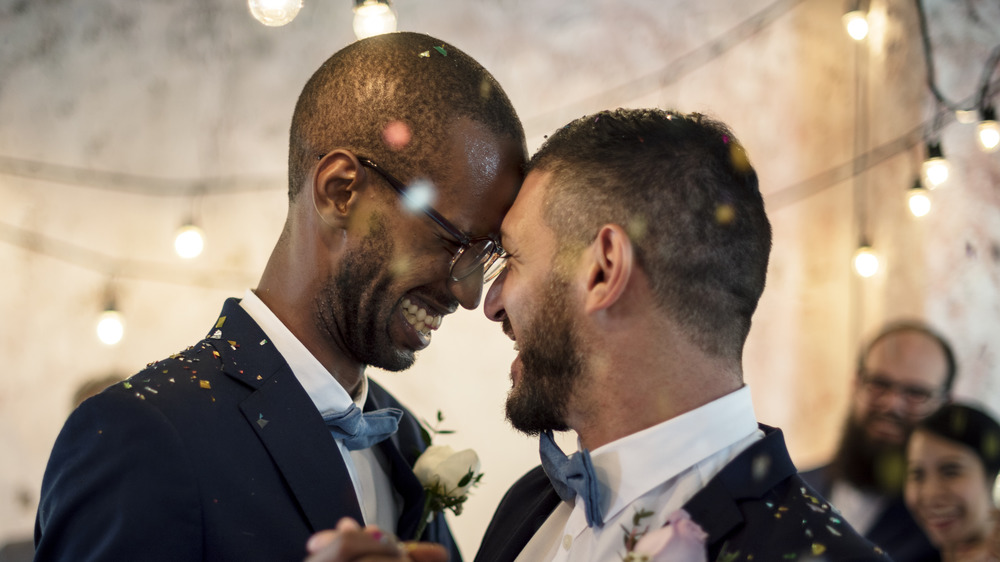 Shutterstock
Hillsong Church has embraced the modern world in style, but it's still a conservative Christian organization in practice. As former member Lea Ceasrine bluntly put it, via The Outline, the church uses its "celebrity relationships" to disguise itself "under a veneer of coolness and progressivism." She alleges the church is actually a "retrograde institution, pushing traditional values on its wide-eyed, and often deep-pocketed, members." Some may counter, yes, they do push traditional values, that's called Christianity. It's 2000 years old. 
Ceasrine also says Hillsong "pushed marriage onto its young members," where most of the twenty-somethings were, perhaps understandably, "virgins and in a rush to get married." She says the frequent marriage workshops were, "strictly heteronormative."
The issue was tested in 2014 when it was revealed an openly gay couple was on the choir staff. Hillsong founder Brian Houston subsequently released two statements splitting the difference. While standing by "traditionally held Christian views," he admitted the paradox of preaching in two states, California and New York, where gay marriage is legal, admitting the "struggle for relevance was vexing as we did not want to become ostracized by a world that needs Christ." Then, in 2015, he wrote, via his blog, "I do believe God's word is clear that marriage is between a man and a woman." However, Houston's comments line up with what Lentz said on the issue, that regardless of sexual orientation, "Hillsong Church welcomes ALL people but does not affirm all lifestyles."