The Truth About Justin Bieber And Carl Lentz's Relationship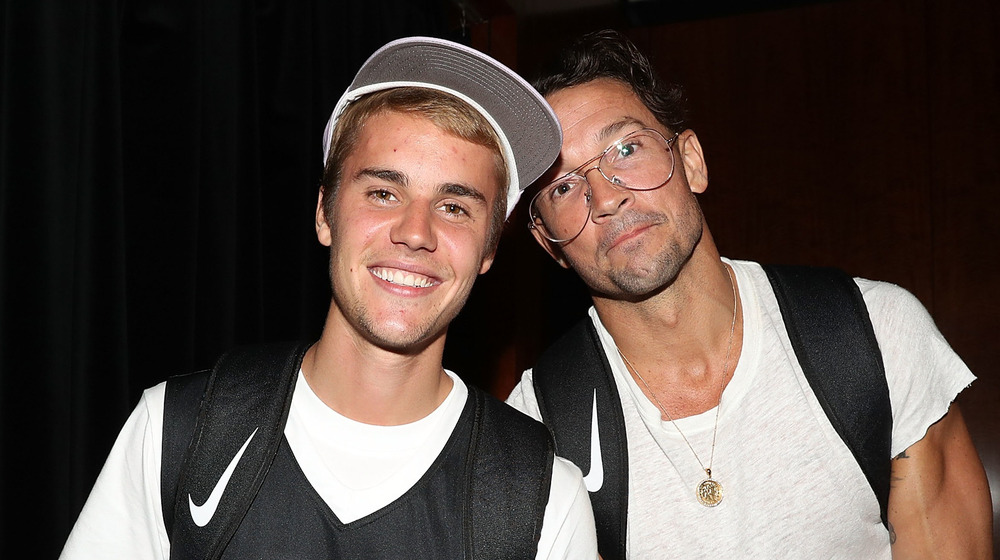 Shareif Ziyadat/Getty Images
Pastor Carl Lentz, a religious leader of the star-studded Hillsong Church, was fired in early November 2020, according to Vanity Fair. The church attracted mega-stars like Kourtney Kardashian, Chris Pratt, and of course, Justin Bieber and his wife, Hailey Bieber (née Baldwin), per The Blast. (Lentz actually baptized the Bieber-Baldwin duo.)
Hillsong Church issued a statement on Nov. 4, 2020, explaining Lentz's termination: "This action has been taken following ongoing discussions in relation to leadership issues and breaches of trust, plus a recent revelation of moral failures." The church thanked Lentz and his wife, Laura, for their service. While Hillsong's statement didn't go into detail about what "moral failures" meant, Lentz himself opened up about the news.
In a post on Instagram, Lentz featured a photo of himself, Laura, and their three children, with the confession: "I was unfaithful in my marriage, the most important relationship in my life... This failure is on me, and me alone and I take full responsibility for my actions."
While Lentz is making headlines for this negative publicity, he used to dominate tabloids for his close friendship with Bieber. And while Lentz is no stranger to celebrity friends, it seems his connection to the Canadian-born pop star was on a deeper level. Here's the truth about their relationship.
Why Carl Lentz baptized Justin Bieber in a bathtub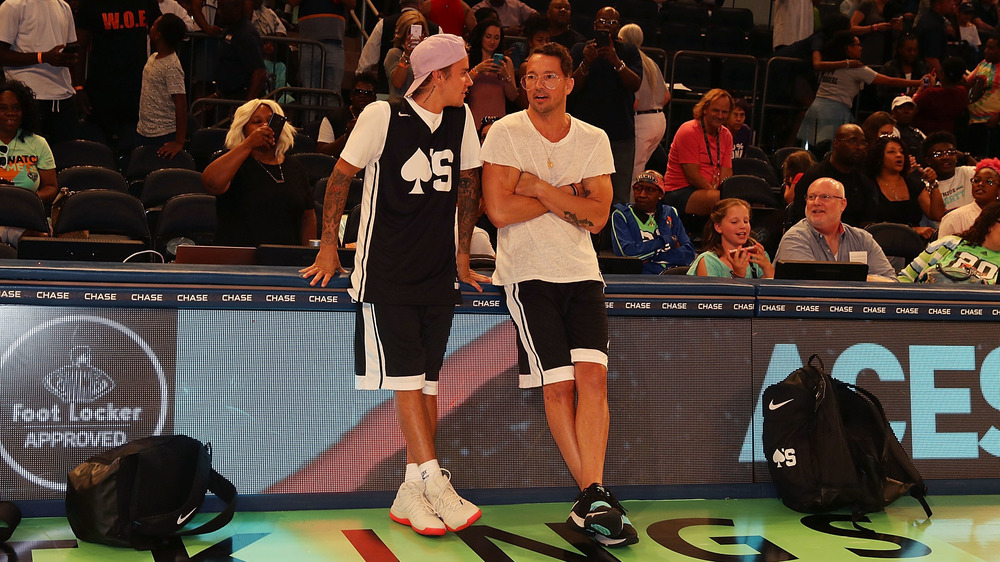 Shareif Ziyadat/Getty Images
Justin Bieber and Pastor Carl Lentz go way back. According to GQ, the friendship began around 2014 when another pastor at Hillsong Church reached out to Lentz saying, "I need you to help me with a young man." The young man was, of course, Bieber, back when he was making headlines for being a hot mess.
In 2014, Bieber actually moved in with Lentz and his wife and family for a month and a half, according to GQ, while he got back on track. There's a funny story where Bieber realizes he wants to be baptized and it's at 2 a.m. and Lentz can't get access to a pool in New York because they're all closed. So Lentz called up his pal, Tyson Chandler, who was playing for the New York Knicks, and had a custom-made bathtub to fit his 7' tall frame. So Bieber got baptized in Chandler's bathtub with Lentz performing the ceremony.
The friendship between Bieber and Lentz was, as Vox noted, mutually beneficial. Lentz helped transform Bieber's reputation while Bieber brought some major star power to the church and Lentz himself. Then in 2019, Lentz officiated Bieber and Hailey Bieber's (née Baldwin) wedding, according to the Daily Mail, so it's clear the pastor was majorly involved in their lives.
Where things will go from here, after Lentz's scandal, is unclear. According to the Daily Mail, Baldwin has unfollowed Lentz on Instagram, but Bieber has not. Will they stay close? We'll just have to wait and see.