Amanda Bynes Makes A Startling Claim About The State Of Her Relationship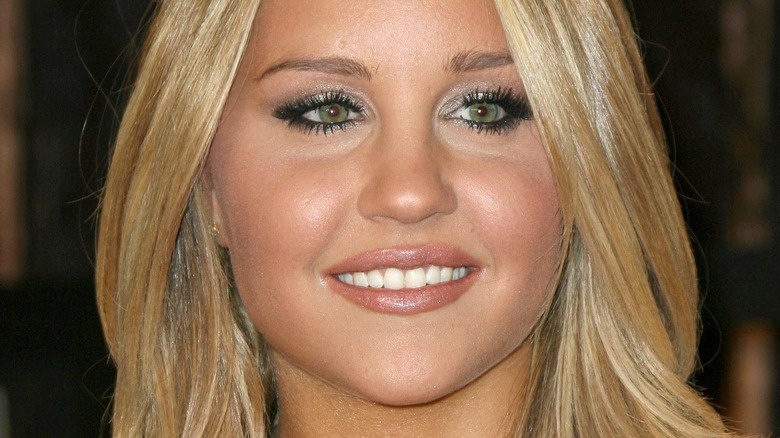 s_bukley/Shutterstock
Amanda Bynes's public career has been filled with ups and downs. She rose to fame as a prolific child star, appearing in moves like "What a Girl Wants" and "She's the Man," in addition to starring in a slew of television shows. But after a series of bizarre public incidents that ended with a psychiatric hold, a judge ordered Bynes' mother, Lynn, to be the actor's conservator. The agreement, which started in lasted nearly nine years, ended in March 2022, leaving Bynes in full control of her financial and personal decisions.
"Amanda appreciates the love and support of her fans during this time," Bynes' attorney, David A. Esquibias, told TMZ. Adding, "Now that the conservatorship has ended, she looks forward to completing her bachelor's degree and living her life."
And while Bynes's future post-conservatorship initially seemed promising, the former Hollywood starlet seems to be in muddy waters once more. Now, she's making some shocking claims about her relationship with fiancé Paul Michael.
Amanda Bynes allegedly found her fiancé's 'stash of crack cocaine'
Nearly a month after being released from a nine-year conservatorship, Amanda Bynes is making troubling allegations about her fiancé, Paul Michael. "Paul told me that he stopped taking his medications," Bynes said in the since-deleted video (via Page Six). She also mentioned that Michael "vandalized his mom's home."
The former actor goes on to allege that Michael relapsed six months ago and had "found [his] stash of crack cocaine." According to Page Six, Michael has since disputed the accusations, stating he was unsure of "what the f**k she's talking about," referencing Bynes' claims.
A few hours after Bynes posted the first video to her Instagram Story, she followed up with a series of videos addressing her previous accusations. "I went to CVS and bought a drug test. Paul tested clean," she revealed. For his part, Michael confirmed to E! News that he is in fact sober, and that he and Bynes are "moving past this moment."