Usher Denies Accusers' STD Exposure Claims In Court Docs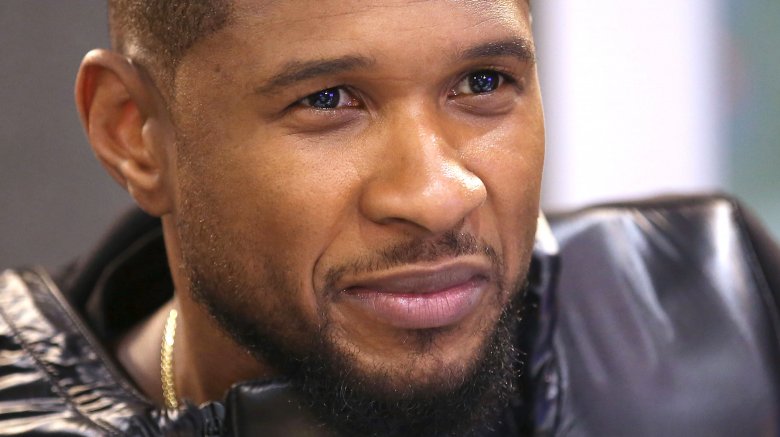 Getty Images
Usher is hitting back at his accusers.
TMZ reports that Usher's legal team has filed a response to a California lawsuit that alleges that he exposed at least two women and one man to the herpes virus. According to the celeb gossip site, Usher has denied that he'd had any sexual contact with the accusers and that he'd exposed them to an STD.
Via his lawyers Laura Wasser and Zia Modabber, Usher, 38, also claims that his accusers have "unclean hands," implying that they've all done something wrong. However, it's not clear just to what Usher may be referring.
His docs also reportedly allege that anything Usher may have done was unintentional, meaning that, if he'd exposed his accusers to an STD, it was done without knowledge that he had the herpes virus.
And, TMZ notes, Usher also claims that if the accusers had had sex with him, they would have "assumed the risk" of contracting an STD.
This news comes just a day after one of his accusers—the only one who's revealed her identity to the public—Quantasia Sharpton told a YouTuber that she had a tape of her sexual encounter with Usher. Sharpton's lawyer, Lisa Bloom, later denied that her client had any such footage, stating that it was a "misunderstanding."
As Nicki Swift previously reported, Usher was sued by two women and one man for allegedly exposing them to herpes. The lawsuit followed another similar case, in which a woman, who has been diagnosed with herpes, sued Usher for $20 million. Both cases are still ongoing.
However, it's worth noting that, according to reports, Usher was previously accused of transmitting herpes to a woman back in 2012. He allegedly settled the case for $1.1 million.
While we wait for more details about the singer's lawsuits, read all about the shady side of Usher.