Usher's Accuser Claims There's Video Footage Of Them Together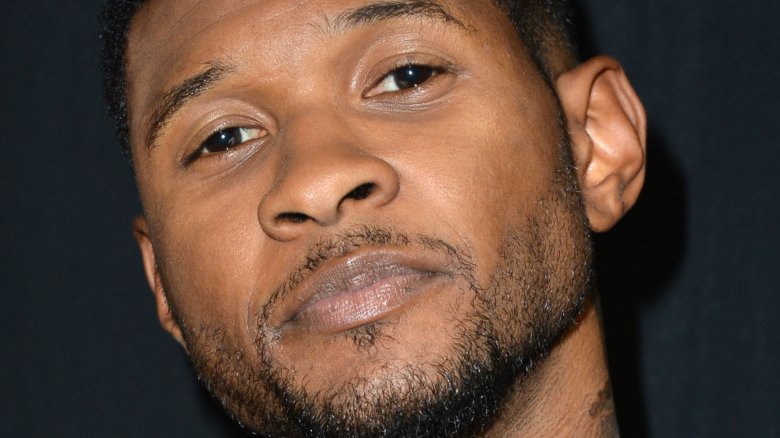 Getty Images
UPDATED SEPT. 6, 2017 AT 4:50 P.M. ET:
Since Quantasia Sharpton's claim that she holds in her possession a sex tape with Usher, her lawyer Lisa Bloom has told TMZ that no such footage exists and that her client's statement was a "misunderstanding."
However, Bloom is still reportedly looking into the hotel's surveillance footage from the night of Usher and Sharpton's alleged affair.
ORIGINAL REPORT:
Usher's facing quite a few lawsuits these days—all for reportedly exposing people to an STD. And none of his accusers seem to be giving up.
TMZ reports that one of Usher's accusers, Quantasia Sharpton—the only accuser to have revealed her identity to the public—claims that there is video evidence of her and Usher hooking up. In a phone interview with YouTuber Miss Jacob Kohinoor, Sharpton states that she has a recording on her phone of her and Usher having sex, and, furthermore, she alleges that Usher knew he was being filmed.
According to TMZ, Sharpton's attorney Lisa Bloom is currently trying to subpoena hotel surveillance footage that shows Usher entering her client's hotel room back in 2014.
As Nicki Swift previously reported, Bloom is representing at least three alleged victims—one man and two women—that have accused Usher of exposing them to herpes. One of her clients has reportedly been diagnosed with the STD.
Usher, 38, also faces a separate lawsuit from a woman who claims that he knowingly exposed her to herpes, which she later tested positive for. She's suing for $20 million in damages. The woman also reportedly believes that the singer may be trying to hide his finances, as he's delayed the discovery process of the legal case by 90 days. His camp, however, says these allegations are "nonsense."
Usher reportedly settled a similar lawsuit back in 2012 for $1.1 million.
While we wait to see how the lawsuits against him develop, read up on the shady side of Usher.