Amber Heard's Post-Divorce Requests Of Johnny Depp Are Sure To Raise Some Eyebrows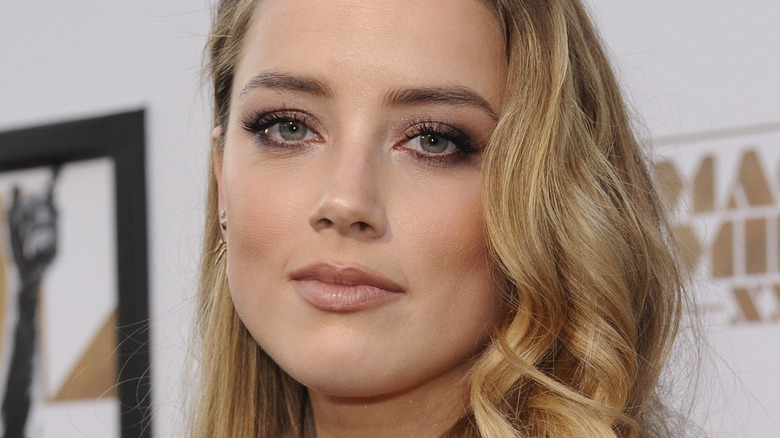 Tinseltown/Shutterstock
The whole world is engrossed by the Johnny Depp and Amber Heard trial. The two are involved in a particularly nasty legal battle over Heard's Washington Post op-ed that claimed she was a victim of domestic abuse. Depp is now suing Heard for defamation in a bombshell trial, although she didn't specifically name Depp in the article.
Of course, things weren't always so stormy between the two. The couple's relationship goes all the way back to 2009 when they met on the set of "The Rum Diary." By 2012, Heard and Depp were officially dating and tied the knot in 2016, with a source telling People that Depp was "madly in love." However, it came to light that there was trouble in paradise after Heard claimed Depp had physically abused her in a fight and subsequently filed for divorce on May 26, 2016. The two finalized their divorced in 2017, with Heard receiving a $7 million settlement. Then, Heard published her Washington Post article in 2018, which is what the two are battling in court over currently. 
With the courtroom battle still raging on, new details about the couple's divorce have been brought to light. 
Amber Heard wanted Johnny Depp to pay for her car and three penthouses in their divorce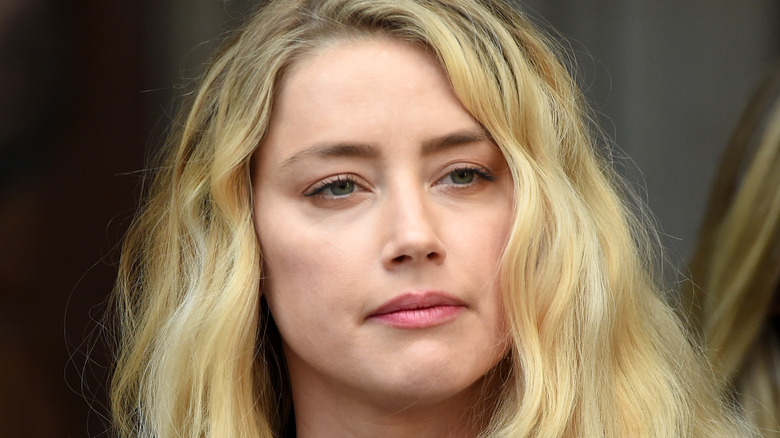 Stuart C. Wilson/Getty Images
In light of Johnny Depp's defamation trial against Amber Heard, new details have emerged about the couple's tumultuous relationship —and divorce. After Heard had filed for divorce from Depp in 2016, Heard sent him a list of demands through her legal team and threatened to publicly serve him a restraining order if he did not meet them, per the Daily Mail. In the letter, which is now being used as evidence in the couple's $50 million defamation lawsuit, Heard had quite a few eyebrow-raising requests for her ex.
Heard asked for the "exclusive use and possession of the black Range Rover," the vehicle she was driving at the time, and for Depp to continue footing the bill on it. She also asked in the letter for the "exclusive use and possession" of the three LA penthouses Depp owns, at his expense, and asked Depp to pay Heard $125,000 for her legal and accounting fees. It's unclear if these demands were ever met, but the Daily Mail reports that Heard applied for a temporary restraining order against Depp just days after she had sent her list of demands.
Heard's donations, or lack thereof, to the ACLU have also been brought to light. In 2016, Heard had pledged to donate half of the $7 million she received from her divorce with Depp to the ACLU. However, per People, she has only donated $1.3 million and stopped her payments in 2019 due to financial struggles.