Tom Ford Throws Some Serious Shade At Katy Perry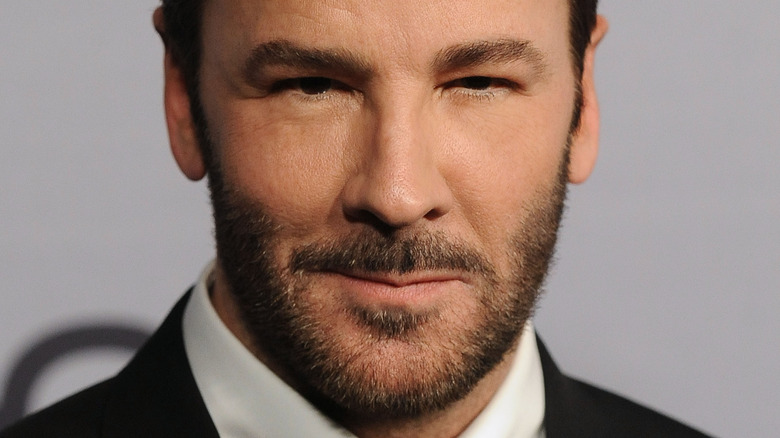 DFree/Shutterstock
When Tom Ford has something to say about fashion, people listen. The American designer is more than just one of the most famous luxury clothing designers in the U.S.; he is one of the most influential creators ever in the fashion industry. A little brand called Gucci can thank Ford for helping bring the Italian fashion house to relevancy from near extinction, as dramatized in the 2021 film "House of Gucci," i-D recapped.
Ford then put his own name on products, starting with beauty products and perfume through a deal with Estée Lauder and then his own luxury fashion brand for men and women. Jay-Z, one of Ford's biggest fans, even released a song called "Tom Ford." According to Ford, the rapper emailed him to tell him all about the song. "I had to go to this thing called Rap Translator or something like that online to translate so I could understand 'what does it mean?'" Ford told CNBC.
With all his experience in the spotlight, Ford surprisingly admitted that when he saw Jay-Z perform the song live with "Tom Ford" written in lights on the stage, he wanted to hide from the publicity. "I'm a very, very private person and I'm extremely shy, which you wouldn't know because I have mastered the kind of public ability to perform, it's part of my job," he admitted. Not shy enough, though, to not say what he really thinks when someone is guilty of a fashion faux-pas, especially a fellow celebrity.
Tom Ford thinks the Met Gala is now a 'costume party'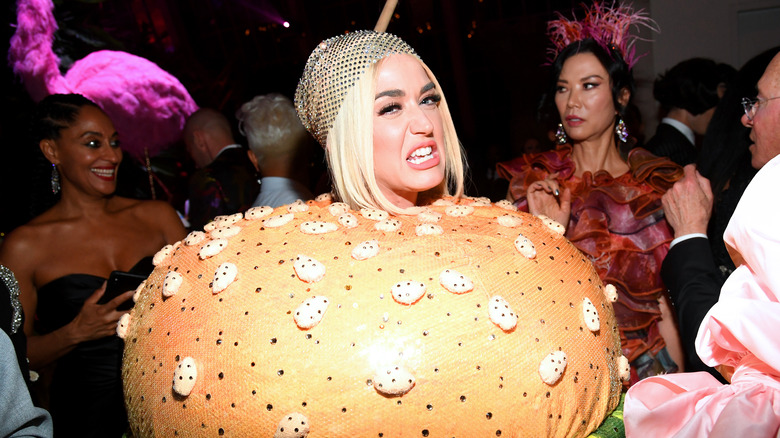 Kevin Mazur/mg19/Getty Images
Tom Ford has a long history with the prestigious ball to benefit the Metropolitan Museum of Art Costume Institute, aka the Met Gala. For example, rapper Eve wore a black Gucci dress designed by Ford at the 2003 Met Gala and even sat on Ford's lap during the ceremony, Fashionista recapped. Ford was still dressing celebs over a decade later, like Amal Clooney at the 2018 Met Gala, per Page Six. He became the honorary Chair of the 2021 Met Gala with Instagram chief Adam Mosseri alongside co-chairs Billie Eilish, Amanda Gorman, Timothée Chalamet, Naomi Osaka, and Anna Wintour, Ford posted on Instagram. 
With all his experiences, Ford admitted that not everything about the events were perfect. "The only thing about the Met that I wish hadn't happened is that it's turned into a costume party," he told Time. According to Ford, the event "used to just be very chic people wearing very beautiful clothes going to an exhibition about the 18th century." He went on to share how the event has changed since, explaining, "You didn't have to look like the 18th century, you didn't have to dress like a hamburger, you didn't have to arrive in a van where you were standing up because you couldn't sit down because you wore a chandelier."
His words were pointed directly at Katy Perry, who once wore a dress by Moschino surrounded by a functioning chandelier at the 2019 gala. Midway through the event, Perry changed into a gigantic hamburger costume, Elle recapped.