Howie Mandel Reveals The Harsh Mental Impact He Faced Amid The Pandemic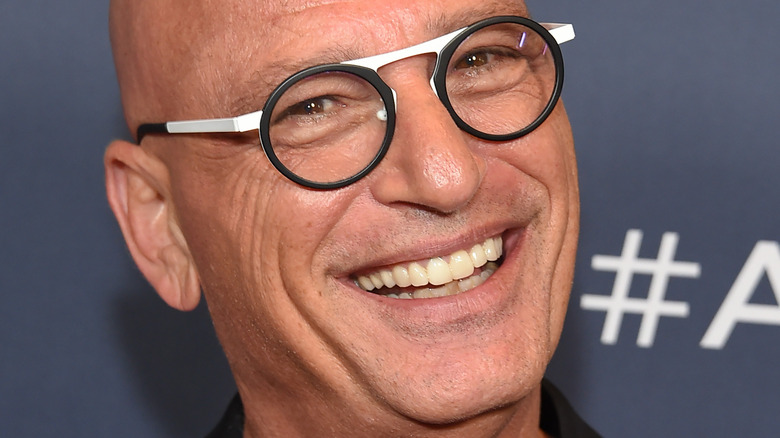 DFree/Shutterstock
Howie Mandel isn't afraid to speak about his struggles with mental health. Since the late 2000s, the Canadian comedian and TV host has been open about living with obsessive-compulsive disorder (OCD). In Mandel's case, his OCD manifests as fear of germs. Mandel navigates life avoiding doorknobs, handrails and even people, he said on ABC News' 20/20 in 2009. If a lot of hands have touched an object or fixture, he would go nowhere near it. That's the reason Mandel was fist-bumping "Deal or No Deal" contestants way before the COVID-19 pandemic made it an everyday greeting for many around the world.
"In my mind, this is a petri dish," Mandel told David Muir, pointing to the palm of his hand. Thus, avoiding people's palms is crucial. "Otherwise I would spend days, as I have in the past in my life, in the men's room rubbing and scrubbing and scalding," he explained. Living most of his life undiagnosed inspired Mandel to become an advocate for mental health. "Back in the 1960s, when I was growing up, my symptoms didn't have a name, and you didn't go to the doctor to find out," he wrote in a March essay for ADDitude.
Mandel has been equally open about his physical health, often encouraging folks to seek medical attention after his own negligence led to high-cholesterol complications, he told the Houston Chronicle in 2019. When Mandel fell ill with COVID-19, he didn't hesitate to draw attention to both his mental and physical health struggles. 
Isolation led Howie Mandel to experience depression-like symptoms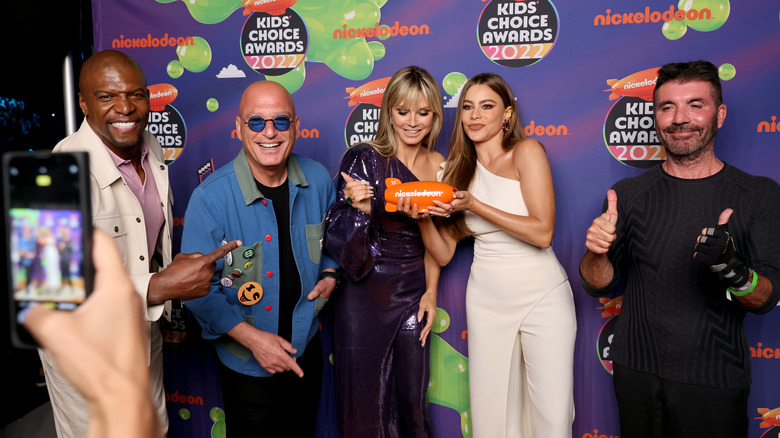 Matt Winkelmeyer/Getty Images
As a germaphobe, Howie Mandel was overly careful throughout the COVID-19 pandemic. But when "America's Got Talent" was nominated at the 2022 Kids' Choice Awards in April, Mandel decided it was time to mingle. Mandel caught the virus. His symptoms were light enough, something he attributed to being vaccinated, he told TMZ on April 27. But the toll the isolation took on his mental health was severe.
For 10 days, the "AGT" judge was confined to a room to protect his wife, who is also in her 60s. "I went insane," he said. "I still feel like I'm recovering from that, the insanity. And I'm not joking. I got incredibly depressed, incredibly neurotic." As someone who lives with a mental disorder, Mandel has specific ways to maintain his symptoms at bay. "My only panacea to my physical health and my mental health is distracting myself," he detailed. "You can't distract yourself for 10 days alone in a room."
Living through the pandemic with Obsessive-Compulsive Disorder was no walk in the park. "It's scary for me. People make fun of that fact and say, 'Oh, now everyone is living like you. You must be comfortable,'" he told the Desert Sun in March. But that wasn't the case. "It was always comforting to have people around me to go, 'Don't worry, you aren't going to get sick. Nobody is sick here and you don't have to worry.' Then that changed two years ago."