Pete Davidson Proves He's Willing To Take On Kanye West In Latest Stand-Up Set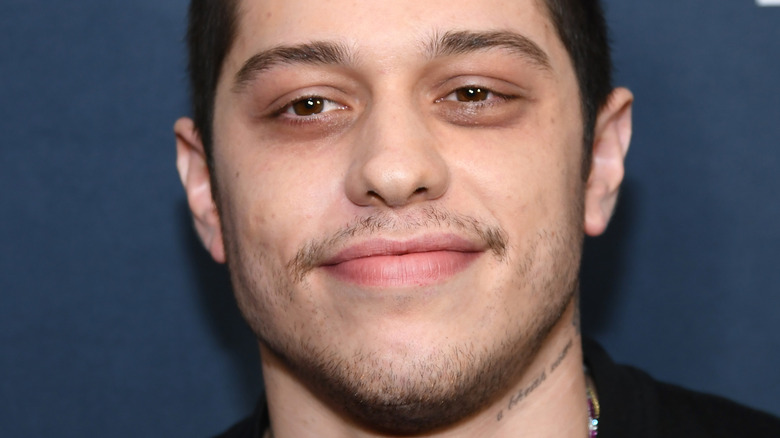 Dimitrios Kambouris/Getty Images
For the first few months after Kanye "Ye" West started going after Pete Davidson — who, as we all know, is dating Ye's ex-wife Kim Kardashian — on social media, the "Saturday Night Live" comedian stayed pretty quiet about it. But Ye had to know that Davidson was going to talk about it eventually. The man makes jokes about his personal life for a living. 
Ye's jabs at Davidson took the form of highly personal (and quickly deleted) Instagram posts, cartoon music video murders, and the occasional rap lyric. While some of the attacks seemed silly, others were pretty disturbing, and even contributed to Ye losing some work. But Davidson seemed to laugh off even the more threatening posts Ye had been lobbing his way.
"The King of Staten Island" star finally addressed the Ye issue directly in a standup set on April 28, making the beef between the two his opening jokes. And shots were definitely fired — verbal shots, that is. 
Pete Davidson joked about Ye's 'genius'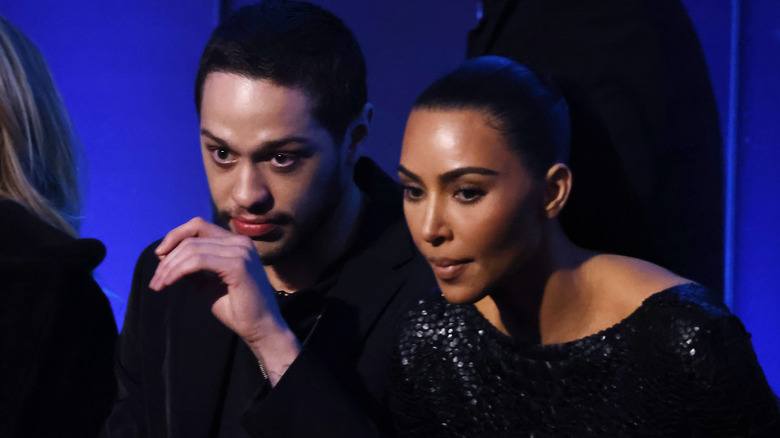 Paul Morigi/Getty Images
On the first night of "Netflix Is A Joke: The Festival at the Hollywood Bowl," Pete Davidson wasted no time in addressing what everyone in the audience wanted to hear: how he feels about the Kanye "Ye" West situation.
According to Entertainment Tonight, Davidson opened his April 28 set by joking that when Ye claimed Davidson had AIDs, he'd believed it because Ye is a "genius," poking fun at the fact that Ye regularly refers to himself as such. Additionally, the rapper's Netflix docuseries was called "jeen-yuhs," pronounced like the phrase. During the performance, Davidson also reportedly brought up being Ye's target, like with the claymation decapitation in the "Eazy" music video, as well as the fact that his friend Jack Harlow had collaborated with Ye, which he isn't bothered by, for the record.
We've yet to see Ye's reaction to Davidson's set, but he can't be too surprised. In a series of previously leaked text messages between the two, via NME, Davidson did tell Ye he'd had enough of his social media antics and that he was "done being quiet." Now, where the feud goes next is anyone's guess.