Security Guard Sheds New Light On The Amber Heard Poop Scandal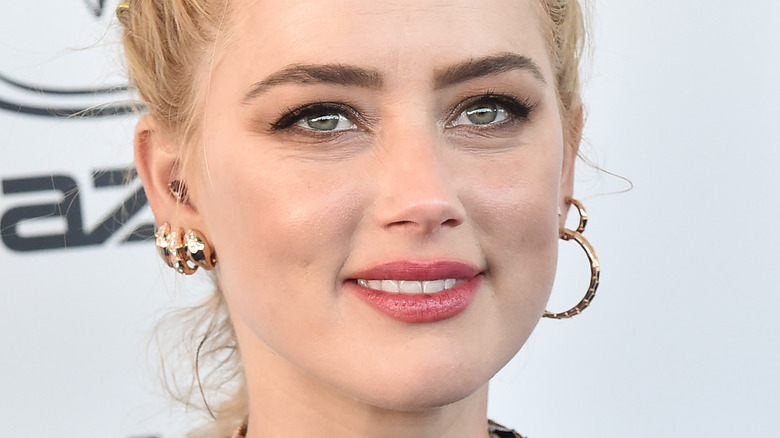 DFree/Shutterstock
Johnny Depp's defamation trial against his ex-wife Amber Heard has unfortunately brought out the bad and the downright ugly from their marriage. The "Pirates of the Caribbean" star has slapped Heard with a $50 million suit after she wrote a piece for The Washington Post in which she alleged that she had suffered from domestic abuse. Even though Heard never mentioned Depp by name, the actor said that the article was enough to do significant damage to his reputation and his career. 
There have already been moments in the trial that no one will forget, like a recording of Heard admitting to abuse or when Depp said that feces was left on the couple's marital bed. Describing how one of his security guards showed him a photo of the feces, he said, "It was a photograph of the bed, our bed, and on my side of the bed, was human fecal matter." And while Heard supposedly alleged at the time that one of their dogs might have left a No. 2 on their bed, Depp said that he can tell the difference between human poop and dog poop, so to speak. "I lived with those dogs for many years. It was not the dogs," he added.
And now a security guard has shed some new light on the poop scandal and let's just say — it certainly smells.
The poop story has another side to it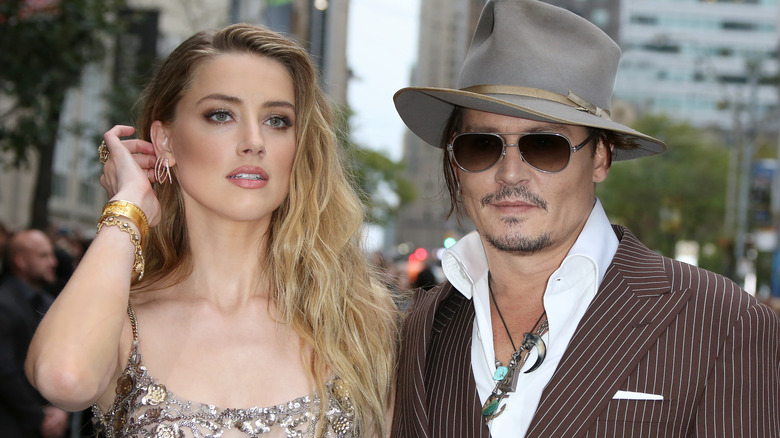 BAKOUNINE/Shutterstock
There aren't a lot of people out there who would use real, actual human feces to play a practical joke on someone, but then again Amber Heard and Johnny Depp were never a typical couple. According to People, Depp's longtime employee Starling Jenkins III said that Heard admitted that the poop on the bed was apparently "a horrible practical joke gone wrong." Jenkins said that the night the poop was left in bed, he had driven Heard to Coachella. During their conversation in the car, Heard allegedly admitted that she left a "surprise" in Depp's bed after a fight they had that night. 
The poop was so bad that the ex-couple's housekeeper shrieked in horror upon seeing it. Back in 2020, Page Six reported that housekeeper Hilda Vargas wrote in a statement that she arrived at the couple's home that day and heard another maid scream. Vargas recalled, "I was horrified and disgusted. It was clear to me that this was human feces." 
If that weren't enough, Vargas added that Heard approached her a month later and said that the photos of the poop had ultimately destroyed her marriage. From that point forward, Depp allegedly called his wife "Amber Turd" and "Amber in the Dumps."  To make matters worse, Depp also insisted during their trial that his ex-wife is "as full of s**t as a Christmas goose." Point well taken.