How Tall Is Ariana Grande?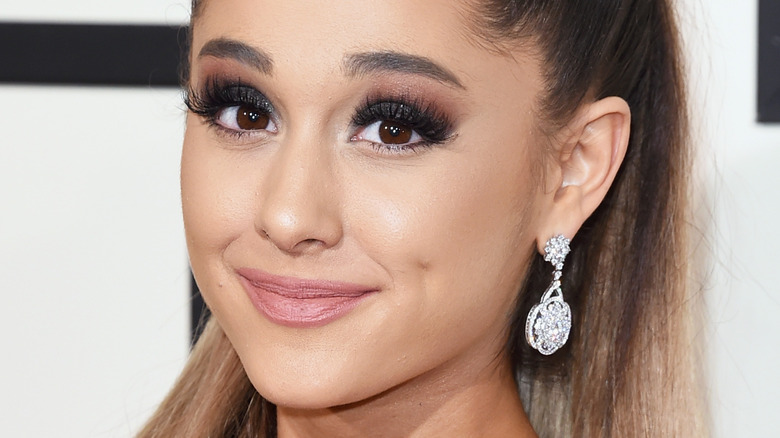 Jason Merritt/term/Getty Images
Since rising to fame on Nickelodeon's "Victorious" and "Sam and Cat," Ariana Grande has held the world's attention — thanks in part to her amazing discography, her four-octave range, and all-around musical prowess. And despite the fact that Katy Perry's claim about Grande being the "best living vocalist on earth" sparked debate among fans, the "Bang Bang" singer is still considered a powerhouse. So much so that she has won two Grammy Awards and more than a dozen nominations.
Then there is also her looks. Over the years, Grande has become known for her signature cat eye, and of course, that ever-shining ponytail. "I feel like there's a thousand different ways to do a ponytail ... It brings me so much joy, honestly," Grande once told People. "Like, I forget how much I love it, and then I tie it back and I'm like, 'I love this look! Ooh, girl!'" She called her connection to her ponytail "true love."
There are, however, a few occasions where Grande has switched up her hairstyle in the past. Like in 2019, when she let her hair down for a show in Germany, per Allure. Still, some things about the singer will most likely never change — for example, her height. Although if you ask Grande, that exact measurement is a little up in the air.
Ariana Grande doesn't seem too sure of her height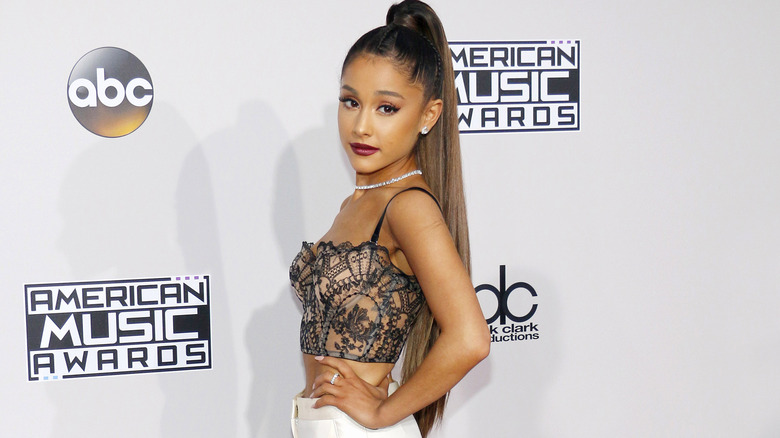 Tinseltown/Shutterstock
If you have ever wondered what Ariana Grande's actual height is, we guess you aren't too different from the singer herself — who is (for lack of a better word) confused about how tall she is. When asked why she would most often be spotted in heels, Grande confirmed to the "Zach Sang Show" that it had something to do with her height. "I don't have a choice," she admitted in 2019. "I'm, like, 5 ... 5. I'm just 5. Nah, I'm 5'2."
Grande also apparently touched on her height in 2009 during her Twitter heyday, excitedly tweeting (via Showbiz CheatSheet), "Is 5" 3'!!! I grew! Yay!" Grande gave another conflicting answer in 2011 when she tweeted, "5 feet or a little more , i'm miniature. Haha." Celeb Heights puts the singer at 5-foot-and-a-half-inch. The exact number is likely somewhere in the 5-foot and 5-foot-2 range, but it's interesting how the answer has fluctuated over the years.
Going by these numbers, Grande's height range is pretty common in Hollywood, as there are a lot of female stars who are also quite petite. According to SheKnows, Nicki Minaj, Zoe Kravitz, Jennifer Love Hewitt, Melissa McCarthy, and Christina Milian all stand at 5-foot-2. Stars like Maren Morris, Awkwafina, Cynthia Erivo, and Kristen Bell are 5-foot-1. Interestingly, there are even shorter celebrities, including Simon Biles, Chandra Wilson, and reality star Snooki.
Ariana Grande's famous exes tend to tower over her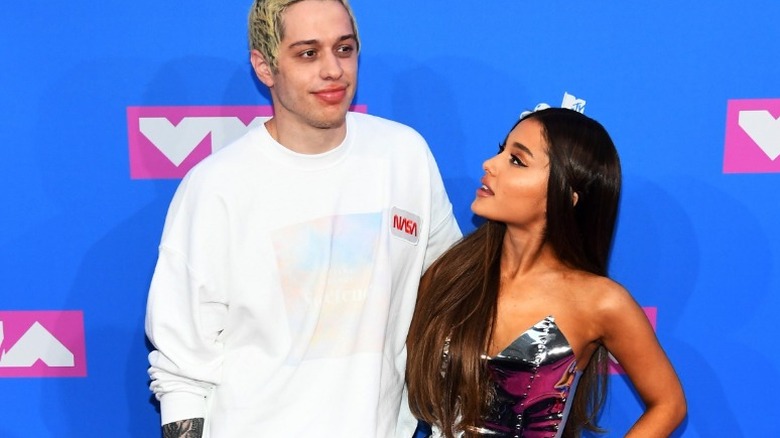 Nicholas Hunt/Getty Images
Ariana Grande's relationship history over the years is one for the books. Per Us Weekly, some of her earlier exes include Graham Phillips, Jai Brooks, and Nathan Sykes. Given her petite frame, it is no surprise that Grande was never able to match up to those men in heights. While some were only a few inches taller than her, others were literally towering over her. Phillips for instance is 5-foot-9-and-a-quarter, while Sykes is reportedly 5-foot-9.
Big Sean — whom she dated between for eight months between October 2014 and June 2015 — is 5-foot-7-and-a-half, while the late rapper Mac Miller was 5-foot-6-and-a-quarter. There is also Pete Davidson, with whom she had a whirlwind romance and engagement, standing tall at 6-foot-1-and-three-quarters.
Seeing that she clearly has a thing for tall men, it is no surprise that the singer's husband Dalton Gomez is also towering over her, as seen in pictures shared on her Instagram. Ariana Grande might not be so grande, but she sure knows how to make up for it with her strong vocal talents.