Why People Always Think Meghan Markle Starred In NCIS: Los Angeles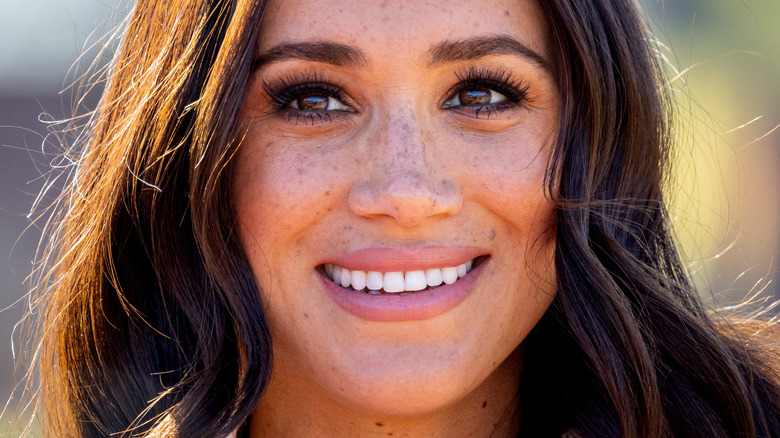 Patrick Van Katwijk/Getty Images
Before she was better known as Prince Harry's wife or even the Duchess of Sussex, Meghan Markle's fans knew her as Rachel on the USA Network legal drama "Suits." And while Meghan did make a name for herself thanks to her humanitarian work, her tight circle of friends, which included the likes of Canadian Prime Minister Justin Trudeau's wife Sophie Trudeau, it wasn't until she started dating Harry that she became a household name. And even then, her fans were still curious about her past, and even her film credits. Some royal critics were surprised to find out that a future member of the royal family was a suitcase girl on "Deal or No Deal," and that she even had minor roles on shows like "Married... with Children" and "General Hospital," according to IMDb. 
And while Meghan did have a small part on "NCIS: New York," there's always been speculation about a role that some people think she had on "NCIS: Los Angeles" — and for this unusual reason, too.
Meghan Merkel was on NCIS: Los Angeles, not Meghan Markle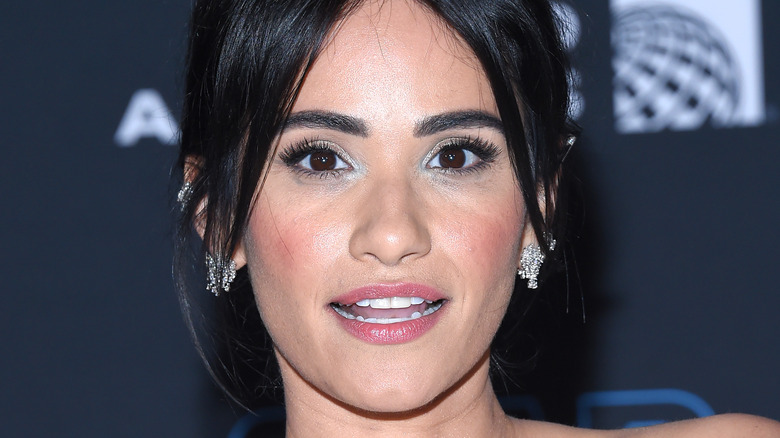 DFree/Shutterstock
"NCIS: Los Angeles" fans had to do a double-take when they watched an episode back in 2021 called "The Frogman's Daughter." That's because actor Tiffany Smith, who can definitely pass as Meghan Markle's sister, played a character by the name of DHS Agent Meghan Merkel. It's safe to assume a lot of fans had to do a double-take during that episode not only because Smith looks so much like the Duchess of Sussex, but also because her character's name sounded like hers, too.
But that wasn't the only time that Smith has been confused for Prince Harry's other half. She also played Meghan on the small screen in the Lifetime film "Harry and Meghan: A Royal Romance" and in "Harry and Meghan: Becoming Royal." In an interview with Glamour in 2019, Smith admitted that she was often mistaken for the duchess. She said, "The first time it happened was when she was on 'Suits' and started dating Harry. People would come up to me and say, 'Do you know who you look like?'" And while having to continuously tell people that she isn't the real Meghan Markle might seem repetitive, Smith doesn't seem to mind. That's because she also has this to say about the duchess.
Tiffany Smith has nothing but respect for Meghan Markle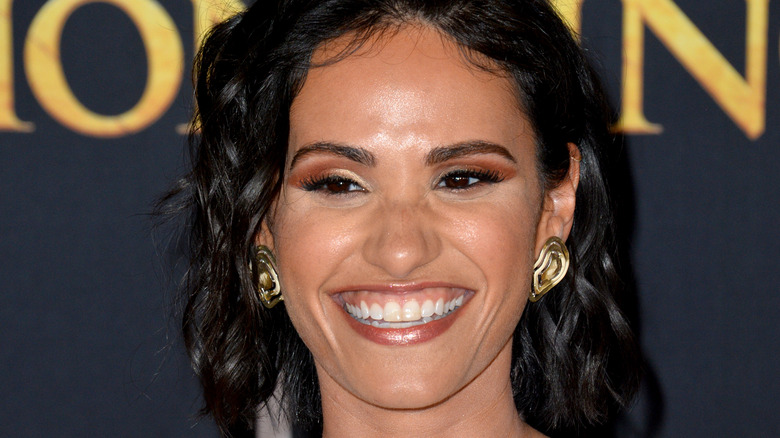 Featureflash Photo Agency/Shutterstock
Apparently, Tiffany Smith doesn't mind being stopped by strangers and mistaken for the real Meghan Markle. In an interview with Vanity Fair back in 2019, Smith admitted that she has nothing but respect for Meghan. She told the publication that playing Meghan in the Lifetime sequel, "Harry and Meghan: A Royal Romance," felt like a privilege above anything else. "I love seeing women who are super-empowered and doing great things," she said, adding, "It feels really lovely to get to have my first leading role be playing someone that I have so much respect for, though that definitely added a lot of pressure — wanting to do her justice as much as I possibly could."
If that weren't enough, Smith also admitted to People that there was very little makeup and contouring needed while she was filming the Lifetime movie simply because she resembles the Duchess of Sussex so much. "When we did hair and makeup it was nice because it still felt like me, just a tweaked version," Smith said. Tweaked or not, if Meghan ever needed a doppelgänger, we'd say that Smith would be up for the job. We can only wonder what Meghan Merkel would have to say about this, too.