Who Is Thomas Doherty's Girlfriend, Yasmin Wijnaldum?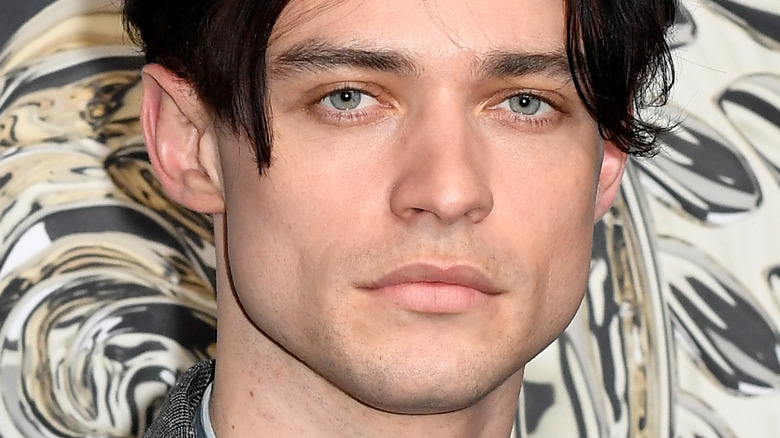 Kristy Sparow/Getty Images
"Gossip Girl" star Thomas Doherty first became known by fans for his roles in Disney's "The Lodge" series and "Descendants" films, per IMDb. The up-and-coming actor is definitely a heartthrob; Doherty was named one of Miss Vogue's 50 hottest guys back in 2017.
Although he is adored by fans, the actor is known for being in committed relationships. Doherty was linked to his "Descendants" co-star, Dove Cameron, beginning in 2016, and the pair had a long-term relationship spanning nearly four years. Cameron broke the news, however, that they decided to part ways in an Instagram Story in December 2020, per Entertainment Tonight. She said, "The decision was incredibly difficult, but we still have love for each other, and will remain friends."
The former couple were in a long-distance relationship, but often gushed about their future together, and Doherty even told Entertainment Tonight Cameron was "the one" and the "most incredible person" he's ever met. It may have been a shock to fans when things ended, but after some time passed, Doherty became linked to a new romantic interest. In March 2021, he was spotted out to dinner and sharing several kisses with Yasmin Wijnaldum in New York City, according to E! News. So, who is Doherty's new girlfriend?
Yasmin Wijnaldum has a famous ex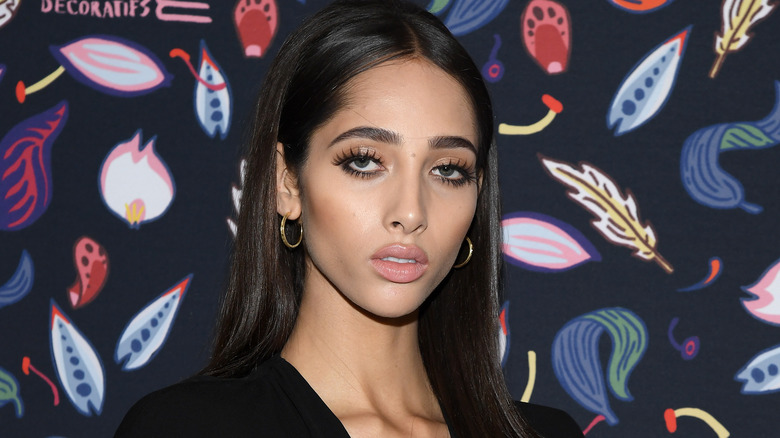 Pascal Le Segretain/Getty Images
Yasmin Wijnaldum is a Netherlands-born model whose career started when she was a teenager. At age 16, Wijnaldum competed in the Elite Model Look competition in the Netherlands and was then offered a modeling contract. In 2016, she secured Prada as her first campaign and was beyond happy to take part in the project.
Wijnaldum opened up to i-D about her Prada experience, saying, "It is unbelievable! When I started modeling, I dreamed of doing a Prada campaign because I always love the[ir] campaigns and it's one of the biggest ones to do."
The Dutch model was previously linked to rapper G-Eazy. Their relationship was seemingly confirmed in April 2019 when photos surfaced of the two holding hands while leaving a nightclub, per Just Jared. The couple was later seen in many steamy photos together on social media, and even walked the red carpet at a charity event together in September 2019 (per the Daily Mail) before breaking up in February 2020. While things appeared to be a bit messy during that break-up, things have definitely been looking up for the model. Wijnaldum now seems happier than ever with her new boyfriend, Thomas Doherty.
Thomas and Yasmin are official
Thomas Doherty and Yasmin Wijnaldum made their first official appearance as a couple at the "Grazia Gazette: The Hamptons" event in May 2021, according to Just Jared. Page Six then exclusively reported that the duo couldn't keep their hands off each other just a few months later during the premiere of the "Gossip Girl" reboot in July 2021.
The model made things Instagram official when she uploaded a photo of herself comfortably leaning on Doherty in June 2021. While the two posted subtle hints on their Instagram Stories since first being spotted in March 2021, Doherty waited to post Wijnaldum on his Instagram feed until October 2021, when the actor uploaded a photo of the two cozying up in bed together. 
Since then, the couple has continued to post each other on social media. Most recently, Wijnaldum posted on Instagram for her boyfriend's birthday in April with the caption, "Happy Birthday to my favorite human." The model's birthday tribute included a snap of the stars snuggled up and a video of them making funny faces before sharing a kiss. The couple has been going strong since early 2021, and it looks like Wijnaldum and Doherty aren't cooling off anytime soon!