Dove Cameron And Thomas Doherty Reveal Sad Relationship News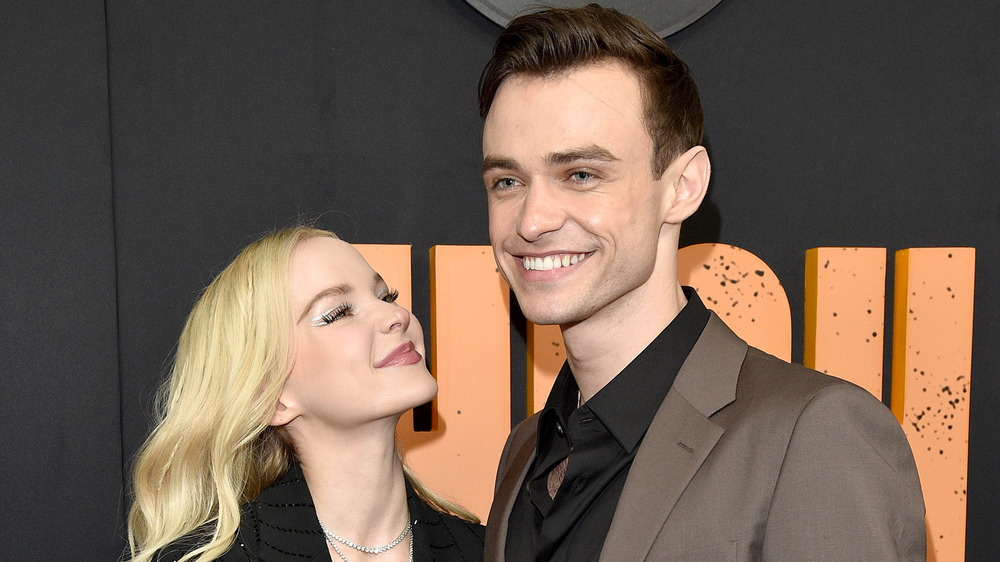 Bryan Bedder/Getty Images
Bad news for Descendents fans: In the latest relationship casualty of 2020, Dove Cameron and Thomas Doherty have broken up. This newest split follows on the heels of numerous other celebrity relationships that couldn't last the year, like Olivia Wilde and Jason Sudeikis, or Kaia Gerber and Pete Davidson.
The news comes as a bit of shock to fans of Cameron and Doherty, who met on the set of Descendents 2, in late 2016, per People. The young couple was practically inseparable from that day forward and always seemed very much in love. They were all over each other's Instagram pages and could often be spotted holding hands on the red carpet. In April 2020, Cameron posted a series of photos for Doherty's birthday. "it's national tommy day !!!!" the caption began, "happy birthday to my world !! the best human being to ever be created. the purest heart and the softest soul. i will love you forever."
This happy post stood in stark contrast to Cameron's most recent post about Doherty: a message to her fans outlining their breakup. So what happened? Read on to find out.
Dove Cameron and Thomas Doherty are staying (relatively) tight-lipped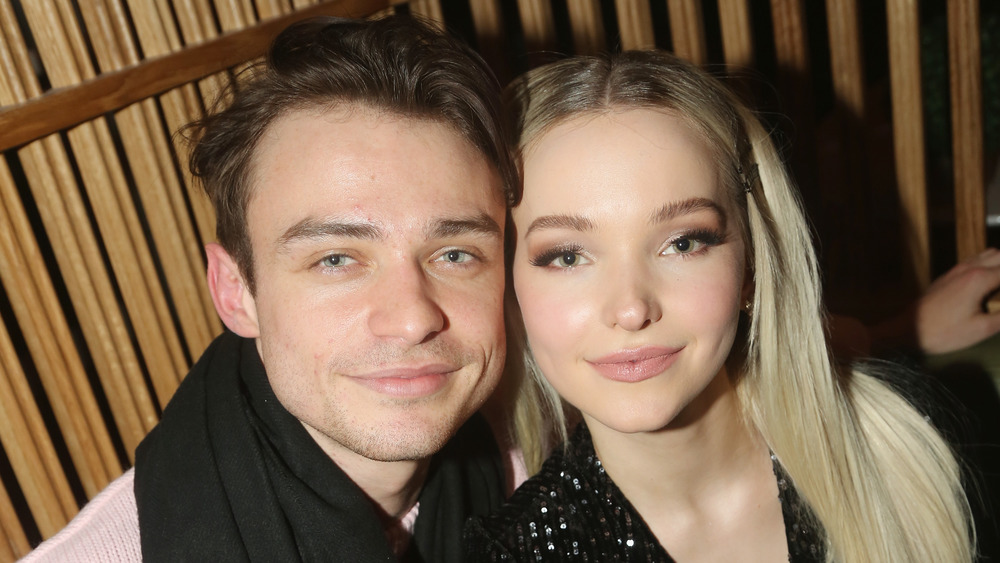 Bruce Glikas/Getty Images
Dove Cameron broke the news about the demise of her four-year relationship with Thomas Doherty with an Instagram story on Friday, Dec. 10, 2020. "Hi all, we know there have been some rumors and confusion lately about the status of our relationship and we wanted to set the record straight," Cameron wrote, per Entertainment Tonight. "In October, Thomas and I decided to part ways. The decision was incredibly difficult, but we still have love for each other, and will remain friends."
Cameron likely felt the need to formally admit she and Doherty had split, as keen-eyed fans were quick to notice that the couple had been uncharacteristically quiet on Instagram. The last time Cameron publicly posted about Doherty was for his birthday in April 2020. That same month, she told People about the importance of space when quarantining with a partner. "Even the healthiest of relationships right now, you need space, you need your alone time for your own relationship with yourself to flourish, but then also for your romantic relationship," she said.
As the months dragged on, and there were no new lovey-dovey Instagram posts, it became more evident that something was going on with the young couple, which is likely why Cameron felt she needed to address the situation. Unfortunately, we don't know any more details about the breakup other than what Cameron has said publicly. For his part, Doherty has yet to broach the topic.