The Truth About Regina King's Ex-Husband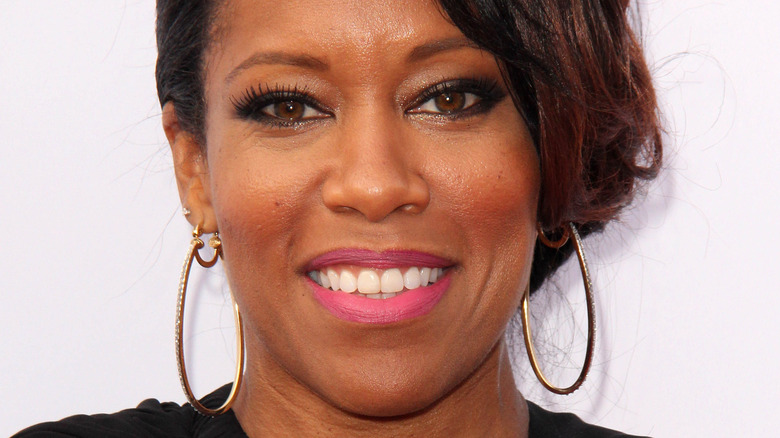 Kathy Hutchins/Shutterstock
She might have a stellar acting career, but Regina King's dating history is far less glamorous. In 2011, the "Poetic Justice" star began dating Malcolm-Jamal Warner, a longtime friend and fellow actor, best known for playing Theo Huxtable. "Malcolm and I have a lot in common," King told Essence that January. "We've both been child actors and were also blessed to be raised by incredible mothers who instilled good values in us."
However, despite having been in each other's lives since as far back as the '80s, their romantic relationship was apparently orchestrated by the universe — or at least according to King. "I believe the universe has a plan ... We both had to do whatever we had to do to be ready for each other now," she told Parade in 2012. Sadly, King and Warner's romance was not one to last. In 2013, Warner called things off — leaving King rather heartbroken. "She's still really disappointed that it ended and with how he did it," a source revealed to Us Weekly shortly after the split.
These days, King is over the heartbreak and enjoying life as it is. "People say, 'You're not dating anyone?' I mean I'm dating," she told the New York Post in 2019. "But it's very comfortable where I am right now. Disrupting that means being in an uncomfortable place, and I'm not ready for that." But long before her romance with Warner and getting to this comfortable place, King was actually once a wife — to record producer Ian Alexander Sr.
Ian Alexander and Regina King met in the '90s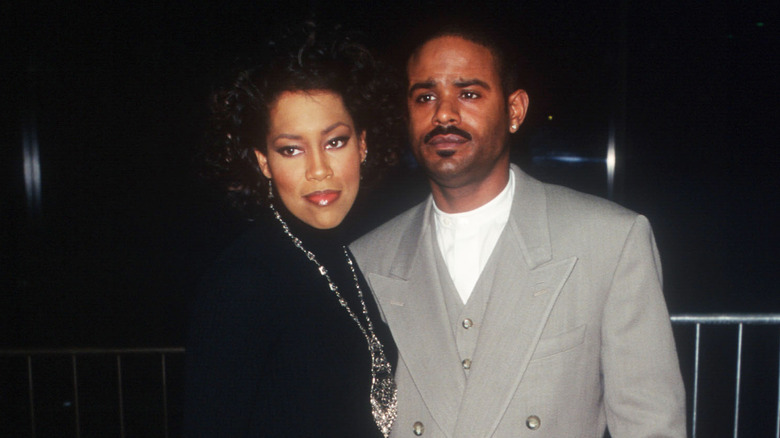 Evan Agostini/Getty Images
Ian Alexander Sr. — an actor and a former vice president of Warner Bros., per Sportskeeda — has made a name for himself in the entertainment scene. Still, he is best known as Regina King's ex husband. King and Alexander first met in the early '90s and pretty much took things off from there. Though it is unclear when exactly they started dating, the couple welcomed their son Ian Alexander Jr. in January 1996. The following year, they got married. The marriage was short-lived, as they ended up getting a divorce in 2007 after 10 years together. 
Sadly, in January 2022, King and her ex-husband suffered a devastating loss when their son Ian Jr. died by suicide, according to The U.S. Sun. "Our family is devastated at the deepest level by the loss of Ian," King said in a statement to People. "He is such a bright light who cared so deeply about the happiness of others. Our family asks for respectful consideration during this private time."
While there is barely any news about how Alexander is faring, Vivica A. Fox opened up about how King is coping with Ian Jr.'s tragic death. Fox shared on King's behalf, "She said to tell everybody that she's gotten y'all's texts. The outpouring of love for her, her family, her son, she appreciates it."
Regina King and Ian Alexander didn't get along for many years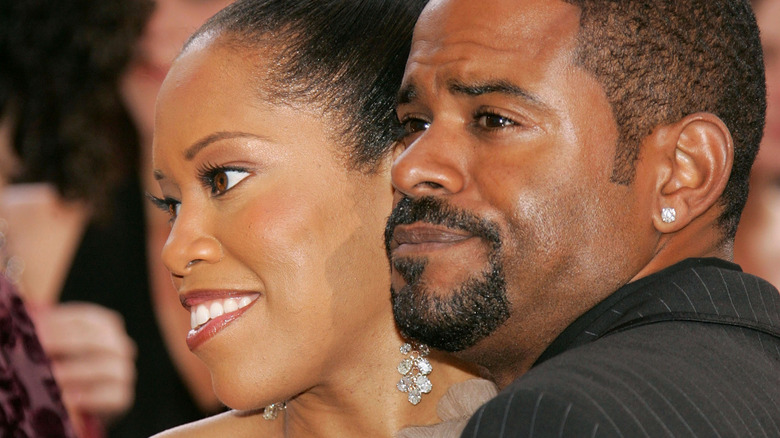 Vince Bucci/Getty Images
As with many Hollywood divorces, Regina King's divorce from Ian Alexander Sr. was everything but amicable. The actors were apparently at odds for a long time — until she realized what it was doing to their son. "On an occasion when we should be united, we were miles apart, which was not cool," she shared in the 2017 book, "He Never Came Home: Interviews, Stories, and Essays from Daughters on Life Without Their Fathers." "Because of our issues, Ian was becoming the kid whose parents were so disconnected that they couldn't even sit next to each other, let alone have a civilized conversation."
King further explained how her and Alexander's behavior reminded her of how her parents behaved toward each other during and after their own divorce. "Just as I'd watched my parents arguing and fighting, my son watched his parents arguing and fighting," she explained. "It was like history repeating itself, and I felt terrible about him having to witness that." 
When she was only a little girl, King watched her parents get a divorce, but perhaps even more devastating was the aftermath of the split. "My parents' conduct during and after their divorce — from the constant fighting to their eventual estrangement — was very disappointing and hurtful to me," she wrote. Luckily, as King explained in the book, she and Alexander "started putting in the work it took to find [their] back to a friendship." In other words, she put an end to the cycle.