Whoopi Goldberg Doesn't Hold Back On The Leaked Supreme Court Draft Opinion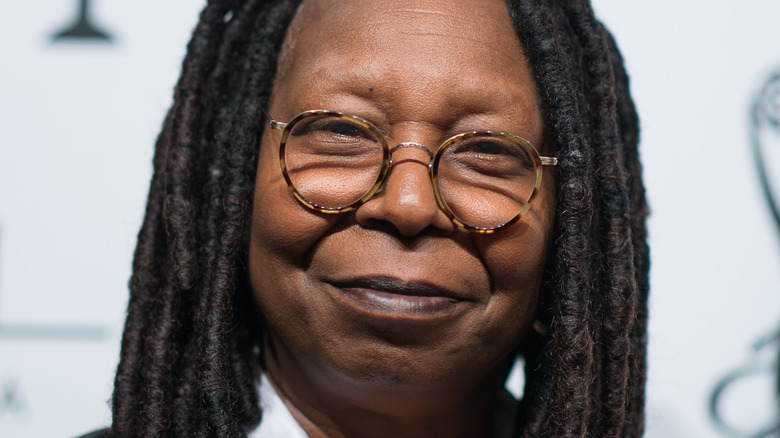 Dave Kotinsky/Getty Images
Whoopi Goldberg made her feelings clear about the ever-controversial Roe v. Wade opinion, only one day after a leaked Supreme Court draft opinion revealed that the majority of the justices were in favor of reversing it.
On May 2, Politico reported that they obtained a draft opinion written by Justice Samuel Alito that would overturn the landmark Roe v. Wade decision. In the draft, Alito wrote that the original ruling, which protects a woman's freedom to choose to have an abortion, was "egregiously wrong from the start" and "must be overruled." Reports say that five justices would vote to overturn Roe, including Justices Clarence Thomas, Neil Gorsuch, Brett Kavanaugh, and Amy Coney Barrett, in addition to Alito. 
The leak elicited strong reactions from the public, along with national protests. President Joe Biden said that "a woman's right to choose is fundamental" and that his administration "will be ready when any ruling is issued," while Vice President Kamala Harris stated that overturning Roe v. Wade will be "a direct assault on the fundamental rights of self-determination to which all Americans are entitled," per CNN. Celebrities also weighed in on the matter, with Goldberg near tears as she made her case on "The View."
Whoopi Goldberg delivered a passionate speech about Roe v. Wade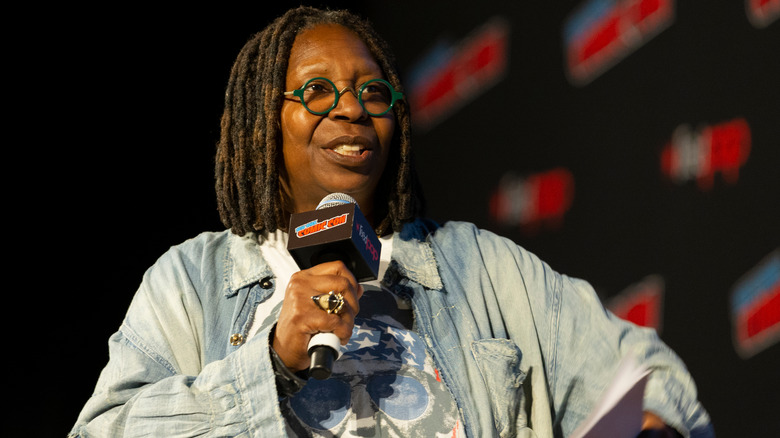 lev radin/Shutterstock
On "The View," Whoopi Goldberg took time to defend the Roe v. Wade ruling, saying that no one should ever speak on what one decides to do with their bodies. "You got people telling me I gotta wear a mask, or don't wear a mask, or do this. Everybody wants to tell me what to do! This is my body!" she said. "My doctor, and myself, and my child — that's who makes the decision."
"This is not a religious issue, this is a human issue," the EGOT winner continued. She also explained that women in America get the short end of the stick, and their rights are being ripped away from them. "Women in this country lived forever with it being illegal. Women, when they decide something is not right for them, they're going to take it into their own hands. Well, we got tired of tripping over women in bathrooms, public bathrooms, who were giving themselves abortions because there was nowhere safe, nowhere clean, nowhere to go."
Goldberg has always been outspoken about abortion rights. In an essay for Angela Bonavoglia's "The Choices We Made," she wrote about the self-abortion she had at age 14. "At that moment I was more afraid of having to explain to anybody what was wrong than of going to the park with a hanger, which is what I did," she recalled, per People. She also faced off on "The View" with Candace Cameron Bure regarding the topic, arguing, "None of us can decide for some other woman's life, and she should have the right to make that decision without getting picketed, threatened, made to feel bad, whatever your religious belief is."