The Truth About Lisa Marie Presley's Connection To Scientology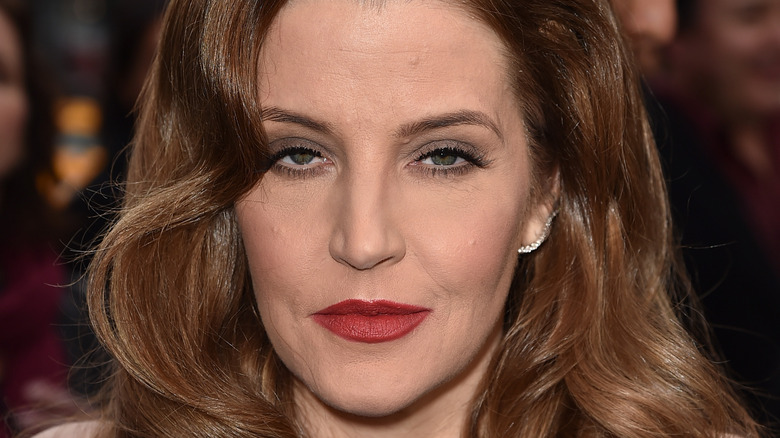 Kevin Winter/Getty Images
Born to parents Elvis and Priscella Presley, Lisa Marie Presley immediately began a unique life that would be full of tumultuous ups and downs. Besides experiencing tragic loss at a young age, she has also been married and divorced four times. She is the ex-wife of Danny Keough, Michael Jackson, Michael Lockwood, and Nicolas Cage, per ET. While there is a variety of intriguing elements about Lisa Marie's life, one of the most interesting is her connection to the Church of Scientology.
After Elvis passed away in 1977, Lisa Marie and her mother, Priscilla, ended up joining the Church of Scientology, according to OK! Lisa Marie was a member of the controversial group for over 30 years before she ended up officially leaving around 2012. A source told OK! a bit about what contributed to Lisa Marie's decision to leave. "Her experiences still haunt her to this day," the insider explained. "There are whispers she went through hours of auditing where she was questioned about the most traumatic moments in her life, including her dad's death." Her departure from the church was followed by a series of difficult events with her immediate family. So, what really happened? 
The infamous exit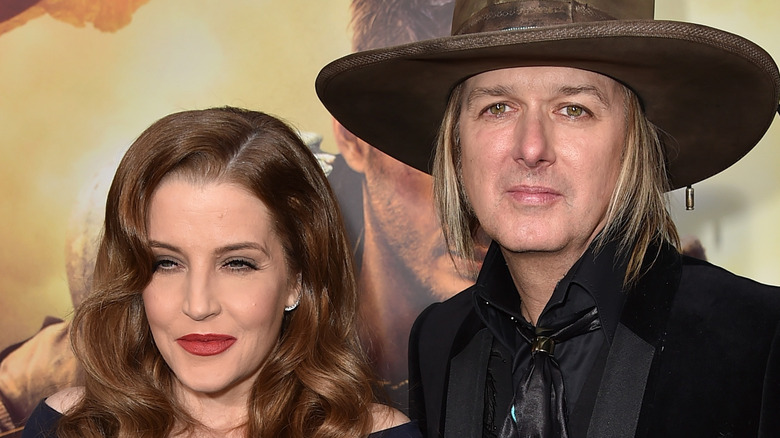 Kevin Winter/Getty Images
Although Lisa Marie Presley left the Church of Scientology in 2012, Radar reported that some of the most high-ranking scientologists supported Presley in court while she battled Michael Lockwood over their post-nuptial agreement in 2018. According to legal documents obtained by The Blast, Lockwood claimed Presley wanted to isolate him from their twin daughters, and he partially blamed Scientology. It seemed as though there weren't any hard feelings from other members about her self-removal from the church. However, after that court appearance, Scientology officials declared Presley a "suppressive person," meaning members of the church are urged to distance themselves from her and limit any contact. 
Presley's daughter from a previous marriage, Riley Keough, however, was still a member of the church, and found herself in a difficult position. "Riley is annoyed because she can't be associated with a 'suppressive person,' and she's desperate to work her way up the church's ranks," a source told Radar. "She doesn't want to cut her mother off, so she's speaking to church leaders."
Things got undeniably worse between Presley and Scientology leaders after the court showdown with Lockwood. An insider explained to Radar, "Lisa Marie's friends suspect she's back on drugs ... The church had enough of her. She was too much of a loose cannon." Lockwood agreed, saying in a filing (per The Blast), "... it would not be surprising for [Presley] to relapse into drug or alcohol use despite her alleged three years sober." Presley's split from Scientology was definitely messy, but unfortunately, a tragic loss was just around the corner. 
What happened after Lisa Marie Presley's exit?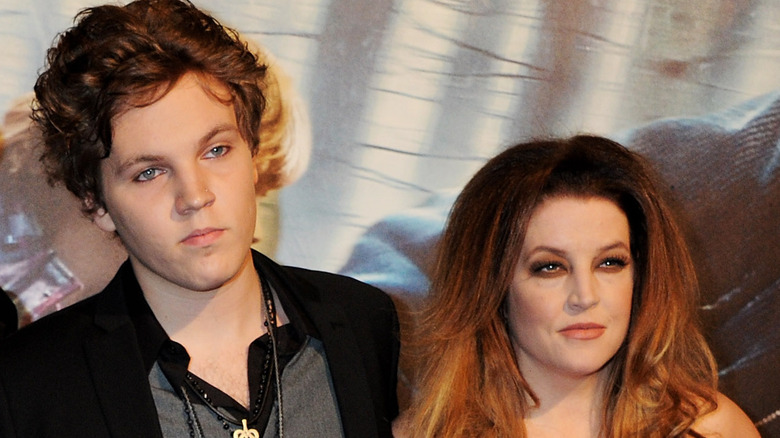 Dave M. Benett/Getty Images
After experiencing the death of her father at a young age, Lisa Marie Presley is no stranger to loss. Following her exit from the Church of Scientology, things were not exactly looking up for the singer. In July 2020, she suffered the tragic loss of her 27-year-old son, Benjamin Keough, by suicide, according to BBC News.
A representative for Presley, Roger Widynowski, told People, "She is completely heartbroken, inconsolable and beyond devastated but trying to stay strong for her 11-year-old twins and her oldest daughter Riley," Widynowski said. "She adored that boy. He was the love of her life."
Regarding Keough's death, a source told journalist Tony Ortega, who runs a blog called The Underground Bunker, "The important thing is that the entire family was shaped by Scientology, and it's paying the price because of it." Many believe that being involved in Scientology results in lack of proper mental health care, according to Ortega, and that this could have contributed to Keough's decision to end his life. However, Presley's son was not a member of the group at the time of his passing. Since the loss of her son, Presley has been keeping a low profile. The last major news about the singer revolved around her finalized divorce with Michael Lockwood in 2021. As of 2022, it seems as though things have been very quiet for Presley.