Drew Barrymore Opens Up About Her Unique Connection To Britney Spears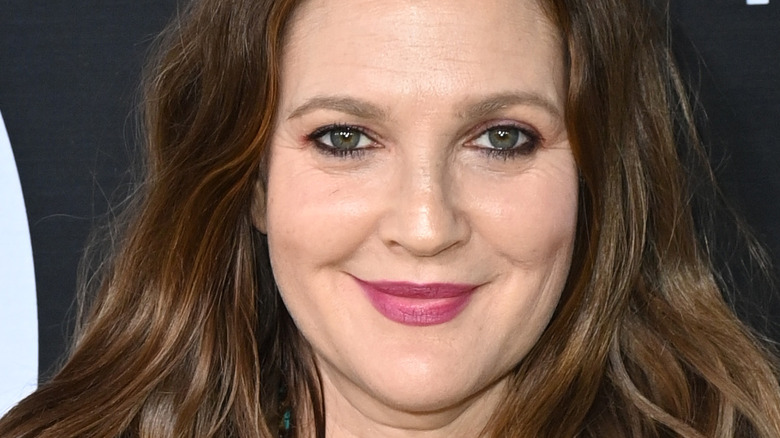 Bryan Bedder/Getty Images
Britney Spears has made her love for Drew Barrymore clear to the world. In a since-deleted Instagram post (via Today), Spears reminisced about being starstruck when she met the "50 First Dates" star, calling her one of the "most beautiful people" she had ever laid eyes upon. Spears even claimed that she "went mute" when meeting Barrymore. 
Barrymore, a child superstar like Spears, was equally enthusiastic in her response. Speaking with cohost Ross Matthews in an April 12 episode of "The Drew Barrymore Show," she revealed that when show staffers rushed over to attain her response to the post, she didn't react immediately. The visibly flattered Barrymore explained, "I want to be thoughtful, I want to read every word she says ... I really want to choose my words the right way, I'm so excited." Barrymore is also eagerly anticipating Spears' reported book deal. As she said on "The Drew Barrymore Show," 'It's just a brilliant way for us to be invited into her world." 
Given the stars' mutual admiration, it is no surprise what Barrymore recently declared as her wish for Spears and "The Drew Barrymore Show."
Is Drew Barrymore the perfect choice to interview Britney Spears?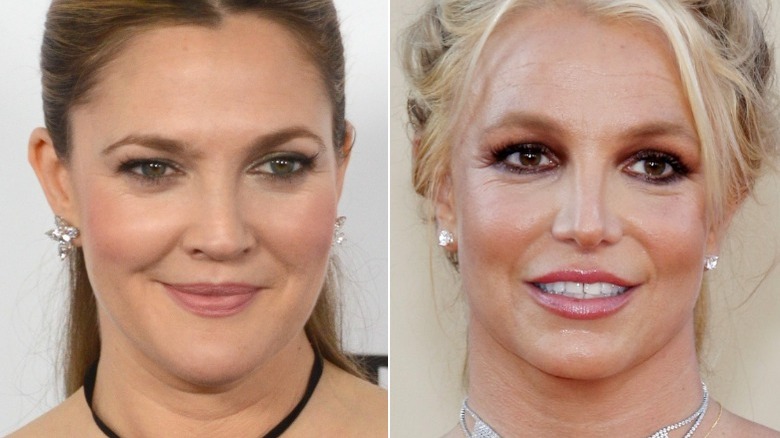 Kathy Hutchins & Tinseltown/Shutterstock
Drew Barrymore thinks she's perfectly poised to interview Britney Spears in a candid sit-down, telling Variety in May that although she hasn't extended an invite to Spears to come on "The Drew Barrymore Show" yet, she's optimistic about them having an "openhearted" conversation should that day come. As Barrymore noted to the outlet, she can relate to Spears' 13-year conservatorship battle and family strife, among other struggles. "We can have a unique conversation," Barrymore said. "There's not a ton of us out there who have publicly lost our freedom, had breakdowns in front of everyone, become punchlines and fought our way back."
Achieving fame at 6 after her starring role in 1982's "E.T.," Barrymore's story took a tragic turn, including rehab, an attempt at taking her own life at 14, and getting emancipated from her mother, with whom her relationship was long fraught. "I really had a fear that I was going to die at 25," she told The Guardian. "And half yes, because no matter how dark s**t got, I always had a sense that there should be goodness. I never went all the way into darkness."
Similar to Spears, Barrymore has seemingly since found her version of happiness and has moved past the darkness. And although it would be arguably wonderful to watch those two hash out their respective journeys, they might prefer to keep the chat private, which would be totally okay, too.