Russell Brand Wants To Reconcile With Ex-Wife Katy Perry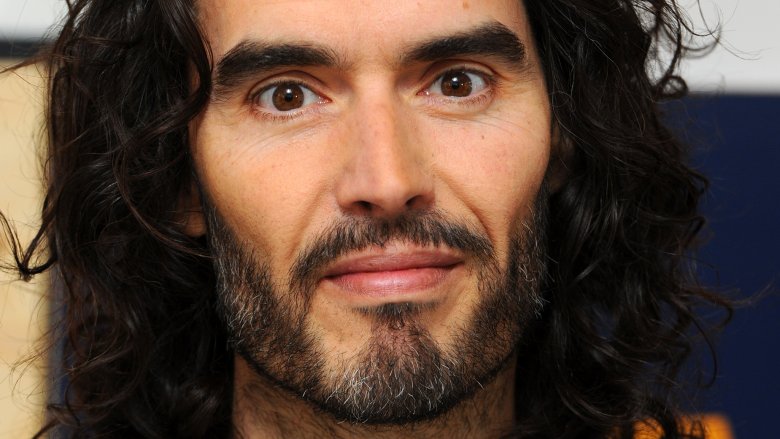 Getty Images
The comedian is ready to play nice with his ex-wife, pop star Katy Perry.
Speaking with Grazia magazine, Russell Brand reflected on his past marriage to Perry and revealed that he'd like to become friends with his ex again.
"I'm willing and open for reconciliation, any kind," Brand stated (via Page Six). "Because if we can't overcome our relatively trivial personal disputes in this world, what hope is there for us?"
The 42-year-old went on, "It was a very important and lovely time in my life. I don't regret being married to Katy at all. I have very positive feelings about that whole experience and Katy is an extraordinary woman."
Brand, who once got matching tattoos that read "go with the flow" in Sanskrit with Perry, even said that his ink wouldn't be going anywhere. "Of course I'm going to keep it," he said.
Sounds like Brand's grown in the years since his 2011 divorce from Perry, considering that he'd once reportedly called her a "vapid, vacuous celebrity" (via Us Weekly).
Still, we're not so sure Perry, 32, would be up to developing a friendship with her ex-husband—and who could blame her? Brand broke up with her through text message, after all. Plus, both Brand and Perry have their own lives to lead these days. As Nicki Swift previously reported, Brand recently married his girlfriend Laura Gallacher, with whom he shares a daughter. And, of course, Perry's been busy with her music career. On Sept. 19, she kicks off her Witness tour in Montreal.
While we wait to hear how (and if) Perry responds to Brand's wish for reconciliation, read up on Perry's strange dating history.