The Truth About Blackpink's Former Reality Show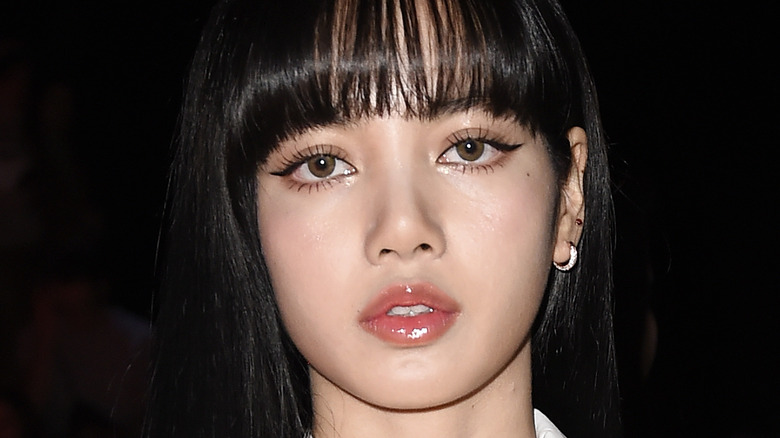 Pietro S. D'aprano/Getty Images
We may receive a commission on purchases made from links.
Blackpink quickly became one of the most popular girl groups in the world seemingly overnight. The South Korean powerhouse was formed by YG Entertainment and consists of members Jisoo, Jennie, Rosé, and Lisa, according to Time. The group debuted in 2016 and began touring globally in 2019, just before the pandemic. Their popularity has grown exponentially, and things have been nonstop ever since. Now, the group is breaking both streaming and social media records thanks to their diehard international fanbase, known as Blinks.
In a 2017 Billboard interview, member Jennie opened up about fan support. "We're just so shocked and amazed by all the love and support you guys are giving us," she said. "We're ready to give it back ... We have so many other songs that we want to show you guys that we're still working on. We would love to perform in Japan in Japanese, in America in English. We'll go for any and everything you guys want so I just hope you guys are all looking forward to that."
Since then, Blackpink has become even more popular not only in South Korea, but all over the world. During their rise to fame, the group even had a reality TV show called "Blackpink House." Fans got to know members of Blackpink on a deeper level through this short-lived series.
Inside Blackpink House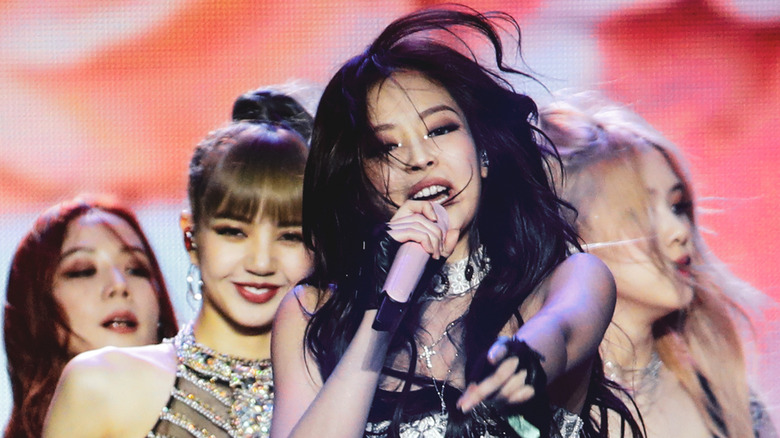 Rich Fury/Getty Images
According to IMDb, "Blackpink House" was a show that aired in South Korea and delved into the personal lives of Blackpink's members, Jisoo, Jennie, Rosé, and Lisa. The show chronicled the young stars as they navigated their time in the spotlight and balanced it with their day-to-day lives. The first episode of the series aired in January 2018 and the finale in August 2018. There is only one season that consists of 12 episodes in total, which fans can watch clips of on the official Blackpink YouTube channel or full episodes on Amazon Prime Video.
During their time on the show, Blackpink worked on their music career, but also took vacations and spent time baking and having dinner together. The group also surprised fans and were filmed while on tour in Japan. Blackpink has grown up in front of the world and are filmed often to create content for their fans. In fact, "Blackpink House" is not the only show or professionally filmed work that has been released about the group. A Netflix documentary, "Blackpink: Light Up the Sky," was released in 2020.
Rosé opened up in a 2021 Billboard interview about the pressure of finding herself and growing up in front of the world. "It's like little baby steps of figuring out who you are and what you want to be," she explained. "Everybody's a chameleon, everybody can be all sorts of colors. At one point, you gotta choose: This is me ..."
What are Blackpink working on now?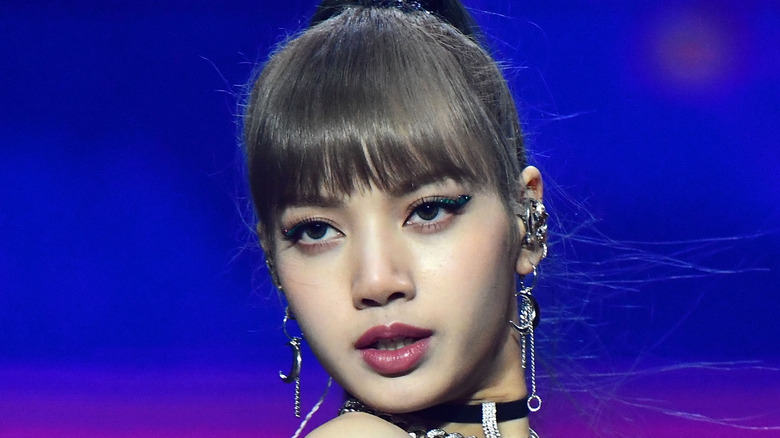 Scott Dudelson/Getty Images
Blackpink members have been focusing on solo work and projects recently. While some members have been focusing on solo music, others are putting their efforts towards modeling or acting. Three members have released solo songs and Lisa and Rosé have released albums. Jisoo is focused on acting, already obtaining several roles, according to IMDb, while Teen Vogue reported that Lisa made her modeling debut with Celine in December 2021. This, of course, has fans wondering when Blackpink will make their musical comeback as a group. Their last released project was a live album, "Blackpink 2021 'THE SHOW' LIVE," was released in 2021 on streaming platforms. This release followed the group's popular and highly successful 2020 album, "THE ALBUM," which featured American artists Selena Gomez and Cardi B.
During an interview with The Game Caterers and other YG Entertainment artists on YouTube, Jennie revealed, "Blackpink is also making a comeback soon. I don't know if I'm allowed to say this, but since I'm the only [Blackpink member] here, I'll just say it," she shared (translation via NME). "Please look forward to it. Thank you very much."
Other than the subtle teases from Blackpink members that a comeback is on its way, there is no set date for the release of a new single or additional information regarding the group's return. Most recently, the group teased new merchandise and the release of their Welcoming Collection in a YouTube video in February. Fans, however, are still eagerly waiting for new music.