Louis C.K. Addresses Sexual Misconduct Rumors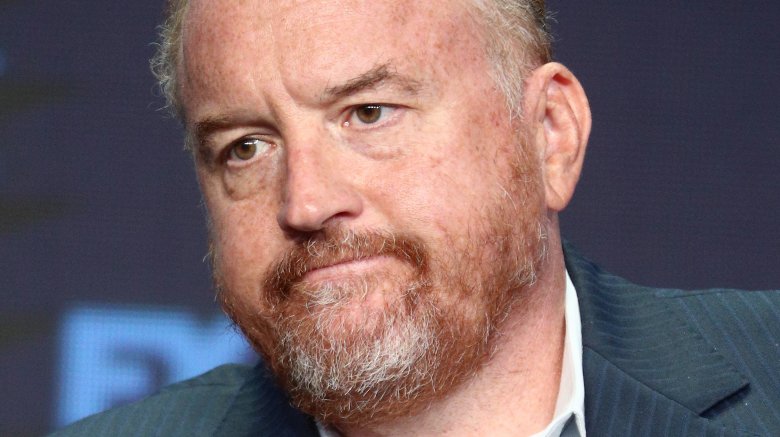 Getty Images
The comedian is speaking out against speculation that he's sexually harassed female colleagues—but he's not saying much.
In response to a reporter from The New York Times asking about reports of sexual misconduct, Louis C.K. (real name Louis Székely) said, "I'm not going to answer to that stuff, because they're rumors," adding, "If you actually participate in a rumor, you make it bigger and you make it real."
When asked again about the truth behind the allegations, Louis, 50, said, "They're rumors, that's all that is."
In 2015, Gawker reported that Louis had sexually assaulted women by masturbating in front of them. A year later, Roseanne Barr told The Daily Beast that she'd heard "so many stories" about Louis' alleged sexual misconduct in front of writers and female comedians. And then, in August 2017, comic Tig Notaro distanced herself from the Louis star and revealed that she and Louis had had "an incident," after which the two stopped talking.
"I think it's important to take care of that, to handle that, because it's serious to be assaulted," Notaro, 46, said in an interview with The Daily Beast, regarding the rumors surrounding Louis. "It's serious to be harassed. It's serious, it's serious, it's serious."
Speaking out against Notaro's interview, Louis told The New York Times, "I don't know why she said the things she's said, I really don't."
He continued, "I don't think talking about that stuff in the press and having conversations over press lanes is a good idea."
While we wait to see what comes of the sexual misconduct rumors plaguing Louis, read up on all the stars who are always surrounded controversy.