Inside Amber Heard And Cara Delevingne's Rumored Encounter With Elon Musk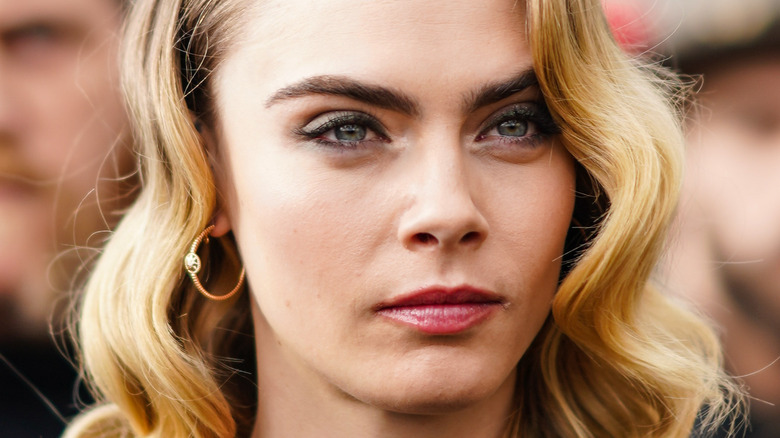 Edward Berthelot/Getty Images
Cara Delevingne is a model and actor known for her movie roles in "Suicide Squad" and "Paper Towns." She walked her first runway in 2011 for Burberry, according to Business of Fashion, and has now been featured on the cover of international Vogue multiple times. Now, a decade into her career, Delevingne has modeled for several high-end fashion brands including Chanel and Dior. Her modeling career is beyond impressive, but one of the most intriguing things about Delevingne is her lengthy relationship history. The model has been romantically linked to Ashley Benson, Rita Ora, and Harry Styles, amongst others. She also allegedly had an intimate connection with both Amber Heard and Elon Musk.
Rumors began swirling that Heard, Musk, and Delevingne had an intimate affair together in 2016, according to the Daily Mail. A concierge at Johnny Depp's LA penthouse inside the Eastern Columbia Building explained in a deposition obtained by the outlet, "I saw them going up and down the elevator over and over again." She added, "They were pressing the button over and over again and then they couldn't figure out how to get back up, so they took the stairs."
The outlet also obtained a photo of a woman who appeared to be Delevingne taking the private elevator that led up to Depp's penthouse. But despite the evidence, no one definitively knows what happened that night behind closed doors. So, what have they said about the alleged ménage à trois?
The investigation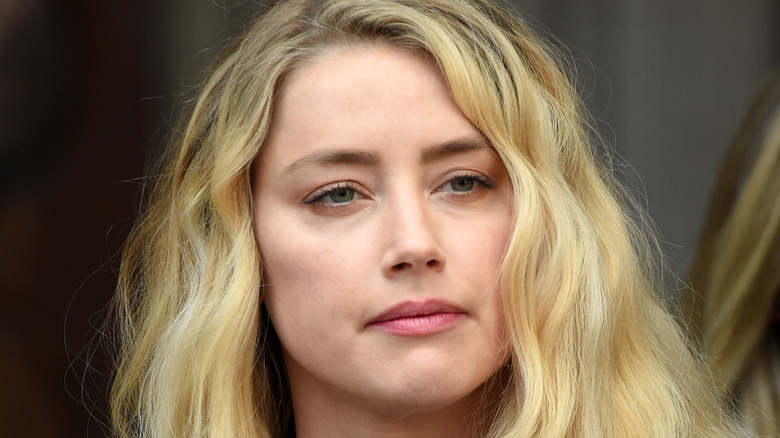 Stuart C. Wilson/Getty Images
Amber Heard and ex-husband Johnny Depp are in the middle of a legal battle regarding defamation of character and domestic violence. Both have accused each other of abusive behavior. The trial has been covered heavily by the media, and any information involving the couple may be considered during their separate lawsuits. As a result, Heard's alleged three-way affair with Elon Musk and Cara Delevingne was not off limits, and it was even brought up in a deposition. Josh Drew, Depp's neighbor, was married to Heard's best friend Raquel "Rocky" Pennington at the time. During Drew's deposition (via the Daily Mail), he was asked if the trio had spent the night together, to which he replied, "Yes. To the specific date, I can't say."
In 2020, Musk denied the three-way affair to Page Six. The SpaceX founder explained, "Cara and I are friends, but we've never been intimate. She would confirm this. Also, I wish to confirm again that Amber and I only started going out about a month after her divorce filing. I don't think I was ever even in the vicinity of Amber during their marriage!"
Despite his comments to Page Six, photos obtained by the Daily Mail show people who appear to be Musk and Heard getting close to each other in Depp's private elevator back in 2016, while Depp and Heard were still married. Delevingne and Heard have never commented on the claims.
Questions remain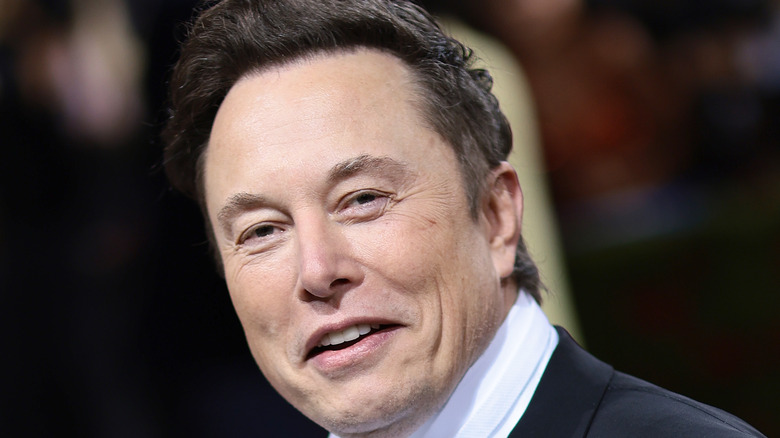 Dimitrios Kambouris/Getty Images
Whether Cara Delevingne and Amber Heard were ever romantically involved with or without Elon Musk still remains a mystery. Although they were good friends, they have not been spotted together in some time. Heard even designed the British model a snake skeleton, according to HuffPost, that Delevingne got as a tattoo from artist Doctor Woo in 2016. They appeared close during the time of the alleged affair, but it is unclear where the pair stand now.
The three-way affair does not seem far-fetched, however, as Heard and Musk did end up exclusively dating in 2016. A source told People in 2017, "When the time was right and they were both single last year, he started pursuing her romantically." The couple, however, called it quits in August 2017, according to Us Weekly.
Until Heard or Delevingne comment on the claims, there does not seem to be much more concrete information about the trio's connection or romantic experiences together. The Daily Mail reported that Depp moved out of his apartment after his tumultuous relationship with Heard ended, but that the "Aquaman" actor continued to live there until December 2016 while she was still dating Musk. Meanwhile, the legal battle between Depp and Heard continues to get more and more convoluted as time goes on.