The Truth About Johnny Depp's Relationship With His Daughter Lily-Rose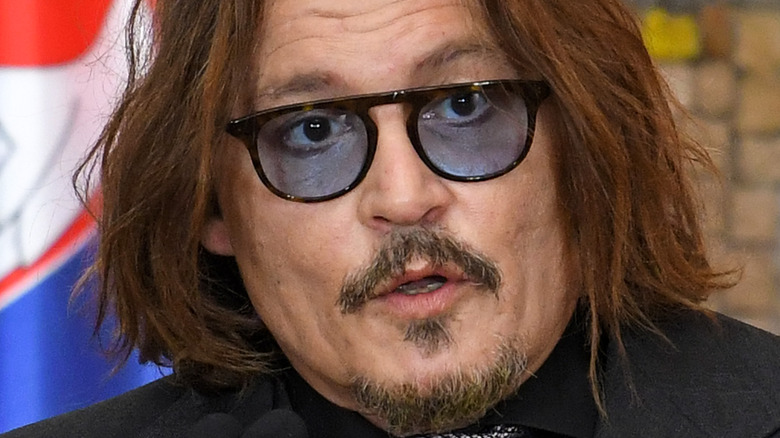 Srdjan Stevanovic/Getty Images
Johnny Depp's marriage to Amber Heard has been on full display as the two currently battle it out in court. According to CNN, the "Pirates of the Caribbean" star is suing his ex-wife for a staggering $50 million over an op-ed she wrote for The Washington Post in 2018. While on the stand, Heard briefly spoke about her concerns regarding her ex's parenting style to his daughter Lily-Rose Depp. 
In the op-ed, the "Aquaman" actor referred to herself as a "public figure representing domestic abuse" and although she did not identify Johnny as her abuser, the "Edward Scissorhands" star believes it affected his ability to get work. Heard is accusing Johnny of sexual, physical, and mental abuse throughout the duration of their relationship. According to Page Six, Heard and Johnny dated for a few years before getting married in 2015.
"Mr. Depp's behavior in this trial has been as pitiful as it was in their marriage," a spokesperson for Heard told People. Despite the fact that Heard has brought Johnny's parenting into question, Lily-Rose has previously made it known where she stands. 
Johnny Depp says his daughter Lily-Rose is 'amazing'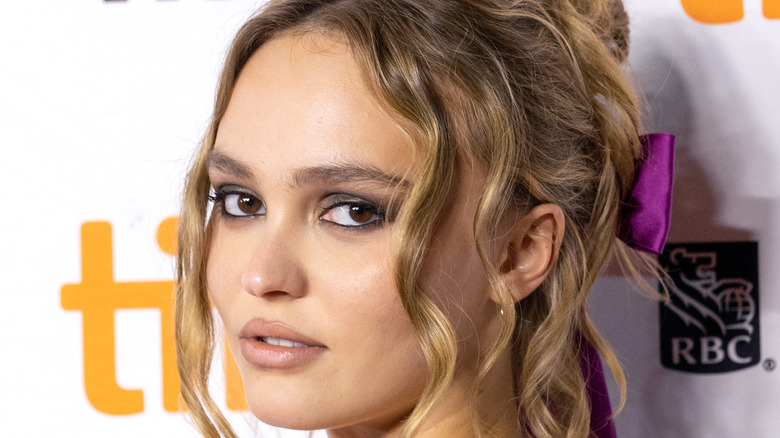 Emma Mcintyre/Getty Images
Johnny Depp shares two children — Lily-Rose and Jack Depp — with his ex-girlfriend and longtime pal Vanessa Paradis. The former couple was reportedly together for 14 years, and the two have known each other for more than two decades, per The Sun. The "Rango" actor has often spoken highly of his daughter, and during an appearance on "The Ellen DeGeneres Show," Johnny gushed about his relationship with Lily-Rose. "She's amazing," he said. "The problem is she's infinitely more sophisticated than I am. She can run circles around me, and she knows that she's got me wrapped around her pinky."
During an interview with the Daily Mail, Johnny highlighted some of his daughter's greatest qualities and even described her as a "sharp kid" for her age. "It's such a funny thing when you see your daughter transitioning from your baby, your little girl, to suddenly being a young woman," he said. 
It also appears Lily-Rose feels the same way about her father. When news broke that Johnny was the center of abuse allegations, his daughter shared a since-deleted photo of the two of them on Instagram (via Variety) seemingly defending her father. "My dad is the sweetest most loving person I know. He's been nothing but a wonderful father to my little brother and I, and everyone who knows him would say the same," she wrote. However, despite Johnny's nasty legal battle, he insists his children have been his main priority. 
Johnny Depp wants to stand up for his children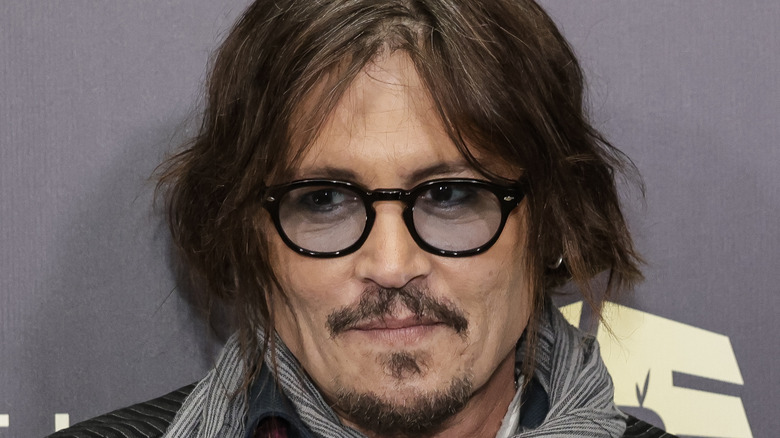 Srdjan Stevanovic/Getty Images
According to StyleCaster, one of Johnny Depp's main reasons for filing the defamation lawsuit against Amber Heard was to prove his innocence for himself and his children. "Since I knew that there was no truth to it whatsoever, I felt it my responsibility to stand up, not only for myself in that instance, but stand up for my children," he said during the trial. "I wanted to clear my children of this horrid thing they were having to read about their father, which was untrue."
Lily-Rose Depp's mother Vanessa Paradis seemingly backed up those claims defending Johnny in a letter she wrote to the court in May 2016, per Us Weekly. "In all the years I have known Johnny, he has never been physically abusive with me and this looks nothing like the man that I lived with for 14 wonderful years." 
Lily-Rose also seems to have cut Heard out of the picture. Although a 2014 E! News report claimed the two "really seemed to get along," things apparently fizzled by the time her father married her former stepmom a year later. Per People, Johnny told the court that Lily-Rose skipped the wedding because she and Heard "were not on particularly great terms, for several reasons."