The Explosive Fight Amber Heard Claims She Had With Johnny Depp Over Lily-Rose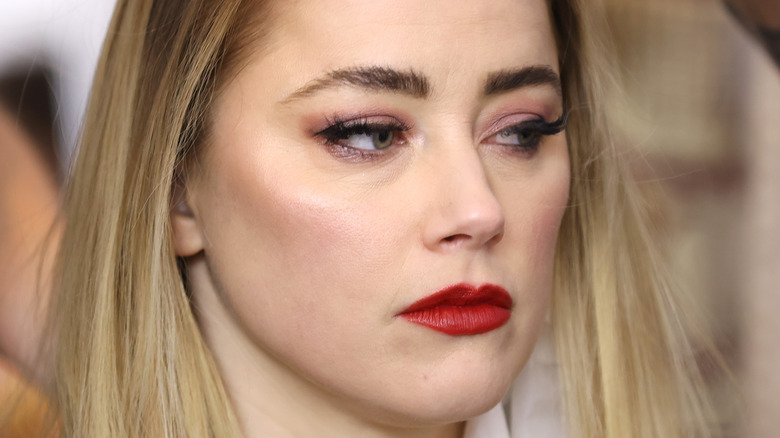 Vittorio Zunino Celotto/Getty Images
More and more revelations are being unfurled in the trial between Johnny Depp and Amber Heard, and this time around, Depp's kids are involved, specifically Lily-Rose Depp.
Johnny's camp's testimonies are over and done with, but at the time, the "Pirates of the Caribbean" told the court that Lily-Rose and Heard are "not on particularly great terms, for several reasons," to the point that the young model had skipped their wedding, per People. What's interesting is that before the former couple tied the knot, a source said that Lily-Rose and Heard liked each other. "Amber and Lily looked like they were two girlfriends, laughing a lot and having a good time," an insider told E! News about a shopping trip they had together in 2014. "They really seemed to get along."
But as it turns out, their bond fizzled out by the time Johnny and the "Aquaman" actor exchanged vows. Now that Heard is on the stand and giving her own account of events, she said that she only had Lily-Rose's best interests at heart, and had fought Johnny when he allegedly gave marijuana to his daughter.
Amber Heard said Johnny Depp introduced weed to Lily-Rose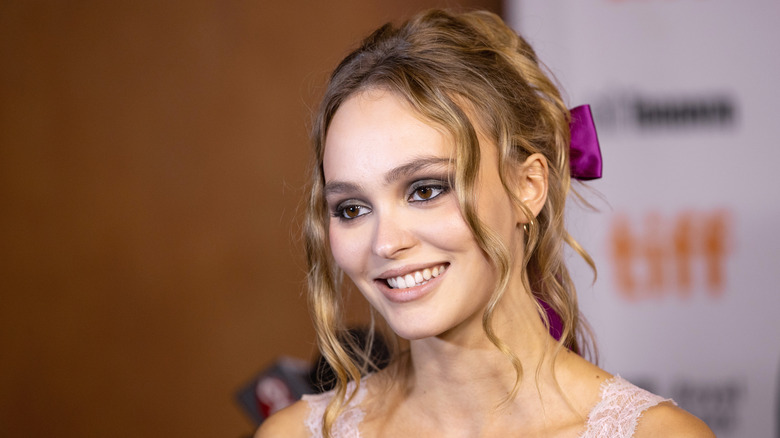 Emma Mcintyre/Getty Images
Amber Heard said that she got into a serious fight with Johnny Depp over how he's raising his daughter, Lily-Rose Depp. The "Her Smell" actor shared that she had expressed her concerns to him when she thought Johnny was making questionable decisions. She didn't approve of him giving the then-teenage Lily-Rose marijuana, and how he let "a famous musician over the age of 18" spend the night at their house.
"I felt protective over Lily-Rose and concerned and naturally they were not my children, it's not my place and I understand that," she said on the stand, per People. "I know it's a sensitive subject, so I understand why Johnny got so upset with me." She added that Johnny didn't seem to appreciate her opinion, even if it came from a place of concern. "But that and the introduction of the weed with his daughter, she was so young, I felt protective ... I made him really angry by weighing in on that."
This isn't the first time that Johnny's alleged introduction of cannabis to Lily-Rose had been brought up in court. In 2020, when he sued The U.K. Sun for libel, he said that he "never encouraged my daughter to use marijuana." Per Metro, he even said that he had asked her to avoid using drugs with strangers. "Please do me the honor of coming to me when you are ready, when you really feel you are ready," Johnny said, "because I don't want your first experience in this world to be with people you don't know."
The fights continued on the sea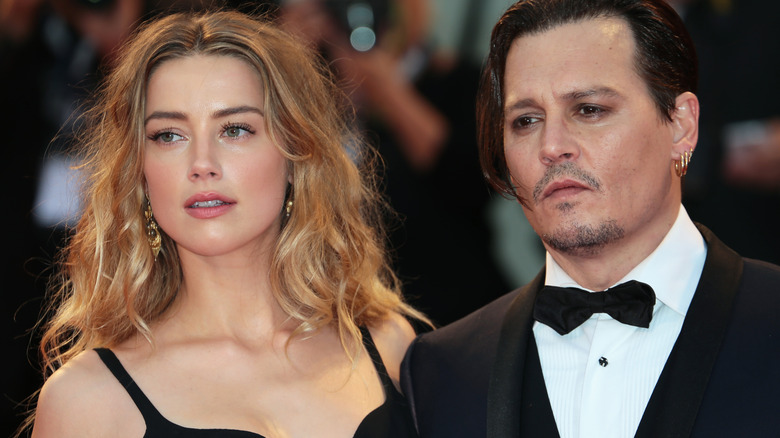 Matteo Chinellato/Shutterstock
In addition to the shocking domestic abuse claims made during her testimony, Amber Heard has also detailed an explosive altercation she had with Johnny Depp over Lily-Rose in 2013. Heard said that she traveled with Depp and his two children, Lily-Rose and Jack Depp, to the Bahamas because the actor was selling his yacht to author J.K. Rowling. Heard alleged that during the trip, Johnny — who had secretly begun drinking again — drunkenly threw himself off the side of a boat, frightening then 14-year-old Lily-Rose. Heard claimed that Johnny then became upset with her for comforting Lily-Rose, and a fight ensued.
"He was basically accusing me of doing this thing; making them aware that he was drinking again," Heard testified. "And slams me up by my neck and hold me there for a second and tells me that he could f***ing kill me."
Although Lily-Rose hasn't commented on the trial, it seems she is siding with her father. After Heard first made allegations against Johnny in 2016, Lily-Rose wrote in a since-deleted Instagram post (via StyleCaster), "My dad is the sweetest, most loving person I know, he's been nothing but a wonderful father to my little brother and I, and everyone who knows him would say the same."