The One Thing That Hurt Nicole Kidman The Most In Her Divorce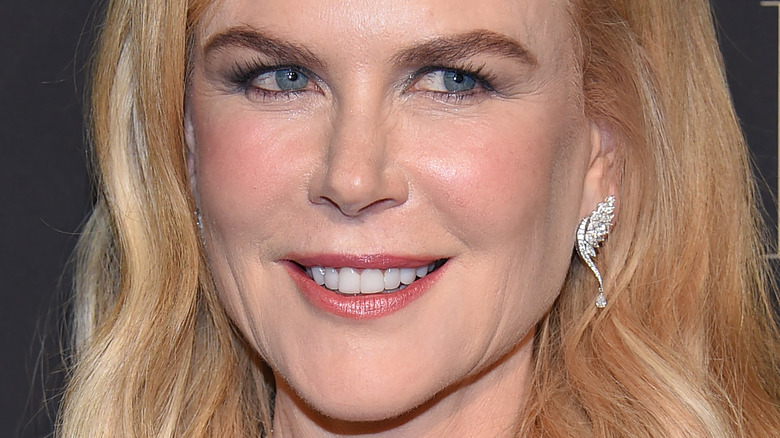 DFree/Shutterstock
Even though it's been well over two decades since Tom Cruise and Nicole Kidman pulled the plug on their marriage, their relationship is still one that people talk about to this very day. Before Brad Pitt and Jennifer Aniston, Cruise and Kidman were Hollywood's golden couple. In an interview with Vanity Fair in 2002, Kidman recalled how she felt when she found out Cruise wanted to meet her before they began working on the 1990 film "Days of Thunder" together. "I thought, Wow! This is America! Tom Cruise wants to meet me. He made 'Top Gun' and 'Cocktail' — the films I grew up watching," she said, adding that it didn't take long for her to fall in love. "He basically swept me off my feet. I fell madly, passionately in love."
While their marriage might have seemed like a fairytale to some, their divorce was anything but a Hollywood dream. Kidman was shocked when she was served divorce papers just three days before the couple was supposed to celebrate their 10th wedding anniversary, per Entertainment Weekly. And while no divorce is an easy one, there was one thing that did hurt Kidman the most after her separation from Cruise.
Nicole Kidman wanted to stop her divorce from Tom Cruise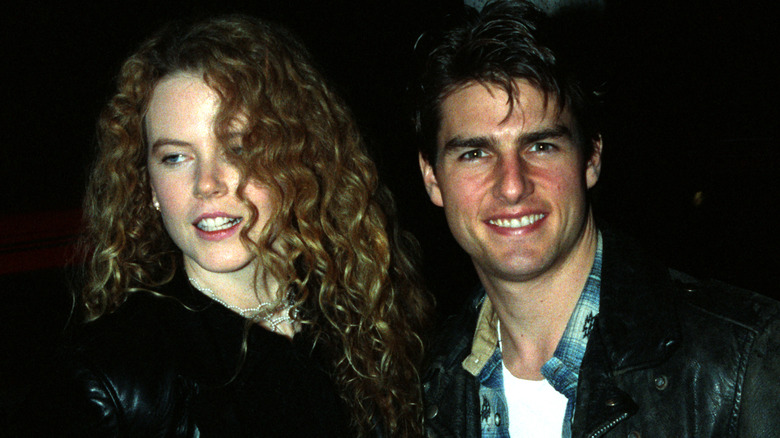 Bart Sherkow/Shutterstock
Tom Cruise and Nicole Kidman's divorce was messy indeed. Before Cruise decided to end things, Kidman had no idea what was coming her way. Kidman told DuJour that she was happy during most of the time and that she didn't think her marriage would end the way it did. "It took me a very long time to heal. It was a shock to my system," she said. Kidman did try to save her marriage and even wanted Cruise to give their union a second chance. In response to the actor's divorce petition, Kidman apparently "protested [Cruise's] intention to dissolve their marriage and urged him not to leave but to enter marriage counseling with her," but Cruise wasn't having it, per ABC News. As far as Cruise was concerned, they were done and there was no turning back. Kidman was hurt, but Cruise was adamant that she had no place in his future anymore.
Kidman also told DuJour that, because her split from Cruise was so heartbreaking, she never thought she would find love again. She said, "Our life together was perfect. It took me a very long time to heal." But there was another painful secret Kidman kept to herself— the massive grief she experienced while married to one of the biggest Hollywood stars in the world.
Nicole Kidman suffered two miscarriages during her marriage to Tom Cruise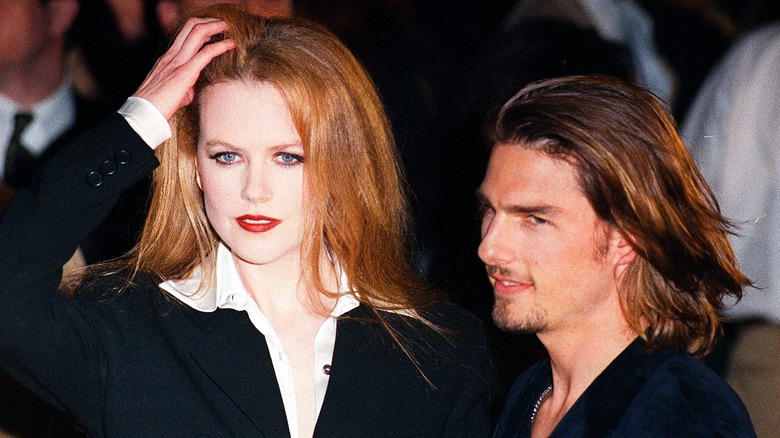 Kypros/Getty Images
In 2018, Nicole Kidman told Tatler that she suffered two miscarriages during her marriage to Tom Cruise. The first occurred at the beginning of her marriage to Cruise and the second happened right before their divorce. "The loss of a miscarriage is not talked about enough," Kidman told the publication, adding, "There's an enormous amount of pain and an enormous amount of joy on the other side of it."
And while Kidman also admitted that she felt "more alone than ever" a year after her divorce was finalized, per Tatler, it didn't take long for her to find love again. Kidman met and fell in love with fellow Aussie and country music star Keith Urban. The couple wed in 2006 and now have two children together: Sunday Rose and Faith. Cruise, meanwhile, married and divorced Katie Holmes, with whom he shares his daughter Suri. Kidman told The Guardian in 2018 that she no longer wants to talk about Cruise, their marriage, or their divorce "out of respect" to Urban. She explained that "nobody would sit at a dinner party and answer questions about their ex while their current partner is sitting there." In other words, Kidman's keeping the past in the past and focusing on her current Hollywood fairytale of a marriage instead.