The Messiest Part Of Tom Cruise And Nicole Kidman's Divorce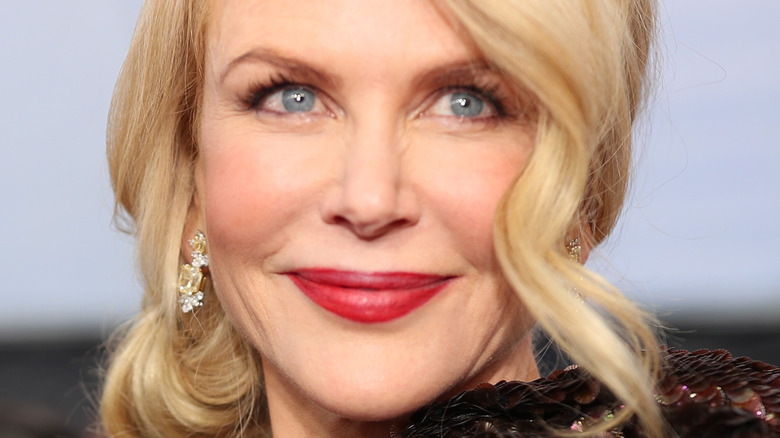 Christopher Polk/Getty Images
Tom Cruise and Nicole Kidman have now been apart longer than they had been together. It's been two decades since one of the most revered Hollywood couples split, but their divorce will likely remain a mystery to their fans. After being together for 11 years and sharing two children, Isabella and Connor, the two shocked the world when they called it quits, and to this day, it remains unknown what exactly led to their breakup.
Many people still seem to think that it boiled down to Cruise's fault. It's mostly because a photo of Kidman leaving her attorney's office looking relieved made rounds on the internet. It is believed that, at the time, Kidman had just finalized her divorce with Cruise, who surprised her with divorce papers just three days before their 10th wedding anniversary.
She remains tight-lipped about what happened, but she never spoke ill of her ex-husband. "I don't want to take away from 11 years with that man that were really important," she told Elle. "Really, for our kids — they were amidst a lot of love. It wasn't bad. And now we're amidst a more evolved love." While she kept things pretty private, what else is there to know about the couple's split?
Nicole Kidman called the split a 'shock to [her] system'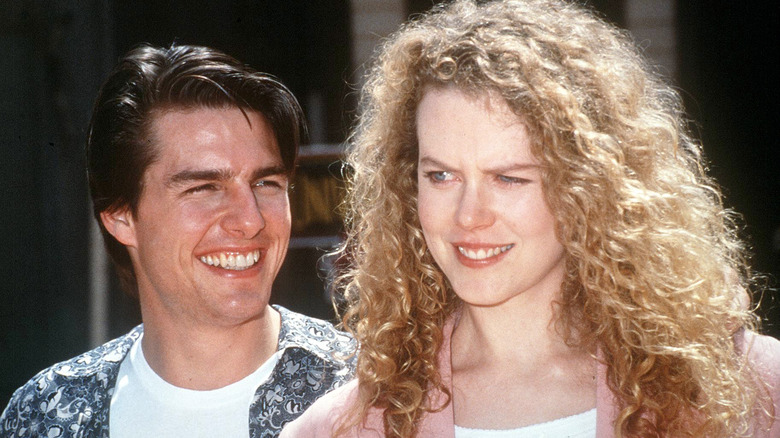 Kypros/Getty Images
While Tom Cruise and Nicole Kidman have yet to spill the truth about what made them decide to call it quits, what we do know is it wasn't initially a mutual decision. As for the messiest part of all, Cruise presented Kidman with divorce papers first — blindsiding her altogether. "I thought our life together was perfect. It took me a very long time to heal. It was a shock to my system," Kidman told DuJour Magazine.
In Kidman's response to Cruise's divorce petition, the "Big Little Lies" actor "protested [Cruise's] intention to dissolve their marriage and urged him not to leave but to enter marriage counseling with her," per ABC News. She also offered to resort to other steps in order to save the marriage, to which Cruise shot down. He said that his decision was final.
Cruise's lawyer also fired back, questioning why Kidman claimed that the divorce came as a surprise. His camp stated that she "has always known exactly why the parties are divorcing." Many seem to be convinced that Cruise's devotion to Scientology played a part in the split, but these claims were never confirmed. In the end, he was granted full custody of their children, both of whom were raised to be Scientologists.
Nicole Kidman thought she would never find love again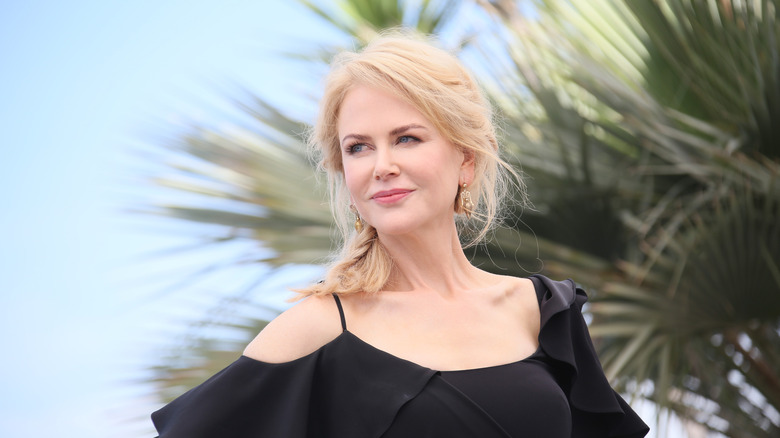 Denis Makarenko/Shutterstock
Nicole Kidman had always been open about how head over heels in love she was with Tom Cruise. "I was totally smitten–I fell madly, passionately in love," she admitted to DuJour Magazine. "I was reeling with Tom. I would have gone to the ends of the earth for him." She also likened their married life to two people having their own little world. "We were in a bubble ... just the two of us. We became very dependent on one another." 
Following the split, she was left completely devastated and thought that she would never be happy again. "That was a great relationship. I think it ran its course," she admitted to DuJour. "I was really damaged and not sure whether [love and marriage] was ever going to happen again to me."
But now, she's happily married to singer Keith Urban and managed to maintain a civil relationship with Cruise. In a 2005 interview, the "Mission Impossible" star put all rumors to rest and said that he's on good terms with Kidman. "I love Nic very much; there's no question," he said in a now-infamous interview with Peter Overton. "I want Nicole to be happy. That's what I want ... Where I am with Nic is in a great place."